3 Ways to Save Money on Energy Bills During the Summer
Looking to keep energy bills down this summer? We don't blame you.
To help keep summer cooling bills down, you'll want to:
Install a smart thermostat (and set it correctly)
Complement your AC or heat pump with fans and window coverings
Get annual tune-ups
We'll go over each tip in more detail.
---
Want help reducing your cooling bills this summer?
Schedule Service
---
Install a Smart Thermostat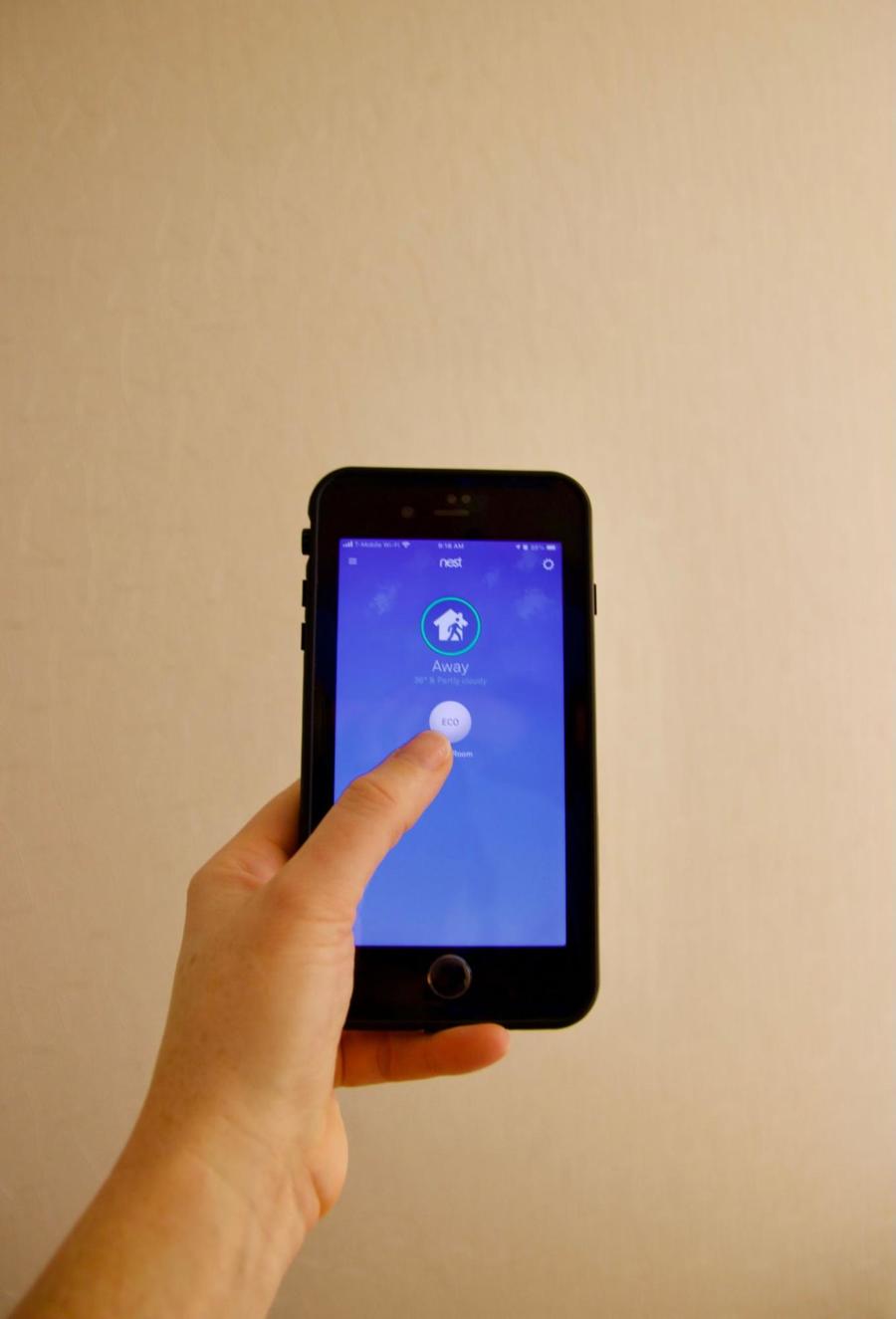 By installing a smart thermostat, you can set a cooling schedule so that your system automatically increases the temperature when you're not at home.
For example, if you normally have your AC or heat pump set to 72° and work for 8 hours during the day, you can program the smart thermostat to increase the temperature to 79°–82° while you're at work and then back down to 72° when you get home.
You'll also want to make sure the thermostat is set to AUTO, not ON. This setting controls the blower on the AC or heat pump. When the thermostat is set to:
ON, your blower motor runs constantly, even without actually cooling your home. This increases energy usage and drives up your cooling bills. It also adds excessive wear-and-tear on your blower motor, making it die faster than it should.
AUTO, the blower motor only runs when it's time to cool your home. This keeps your AC and heat pump as efficient as possible and helps extend the life of your system's blower motor.
Are you wondering whether you can just completely turn off your AC or heat pump while you're away? Contrary to popular belief, doing so will actually cost you more money.
Don't Just Turn Off Your System
ACs and heat pumps work best when the indoor temperature is 18°–20° below the outdoor temperature.
Shutting off your AC increases the indoor temperature too much, forcing your system to work overtime to get your home back to the normal temperature when you turn it back on.
Heat pumps and ACs aren't designed to cool homes very quickly. In fact, if your system does turn on, cool your home quickly, and then turn off, it's short cycling which indicates a problem that can be detrimental to your system. So, turning your AC off will only cause your system to run longer and harder than normal when you turn it back on—increasing your electricity bills.
You can also help your system out by using fans and window coverings to stay cool.
Complement With Fans & Window Coverings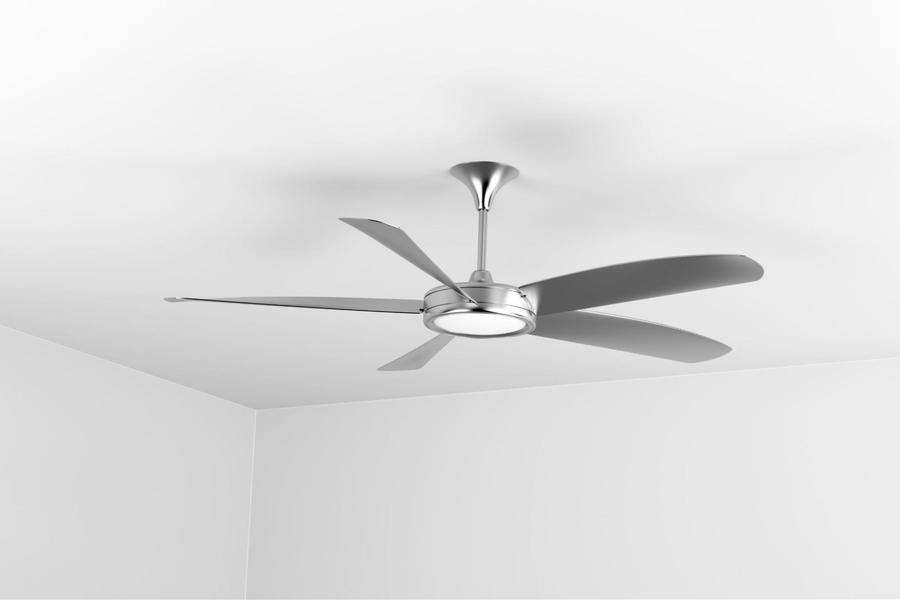 Your AC or heat pump will run less (and use less energy) if you:
Use fans to stay cool. While fans don't actually reduce the temperature of a room, they help keep people cool through the wind chill effect. That means you can increase the thermostat and still stay cool with a fan. That said, leaving fans on in an empty room is a waste and will only add to your cooling bills. Installing the fan roughly 7-9 feet above the floor and 10-12 inches beneath the ceiling gets you the best windchill effect.
Close window coverings in direct sunlight. Roughly 76% of sunlight that directly hits standard double-pane windows turns into heat. By closing blinds or installing curtains, you'll keep that sunlight from entering your home and making it hotter. To really block out sunlight, you can also apply a heat-blocking film to windows or install insulated or blackout curtains.
You can also help out your AC or heat pump by regularly maintaining it with tune-ups.
Get Annual Tune-Ups
Like any other machine, your AC or heat pump needs regular maintenance to run efficiently and reduce electricity costs.
Annual tune-ups help:
Reduce cooling bills. More efficient systems require less energy to cool your home, which helps you save on monthly electricity bills.
Extend the life of your unit. Annual tune-ups help catch minor problems before they become major issues, which helps reduce the number of repairs and makes your system last longer.
Keep your warranty valid. Most manufacturers require regular maintenance if you ever need to file a claim on their warranty.
At Four Seasons, our cooling tune-ups include an 18-point check that includes:
Cycling the AC or heat pump
Cleaning and adjusting the blower motor
Inspecting the blower wheel
Testing safety and limits
Tightening electrical connections
And much more
We also offer a maintenance plan with discounts on parts and priority scheduling.
Learn more about the importance of regular maintenance in our blog, "When should I get my AC maintained? A Portland tech answers."
---
Ready to Save On Your Energy Bills? Call Four Seasons Today.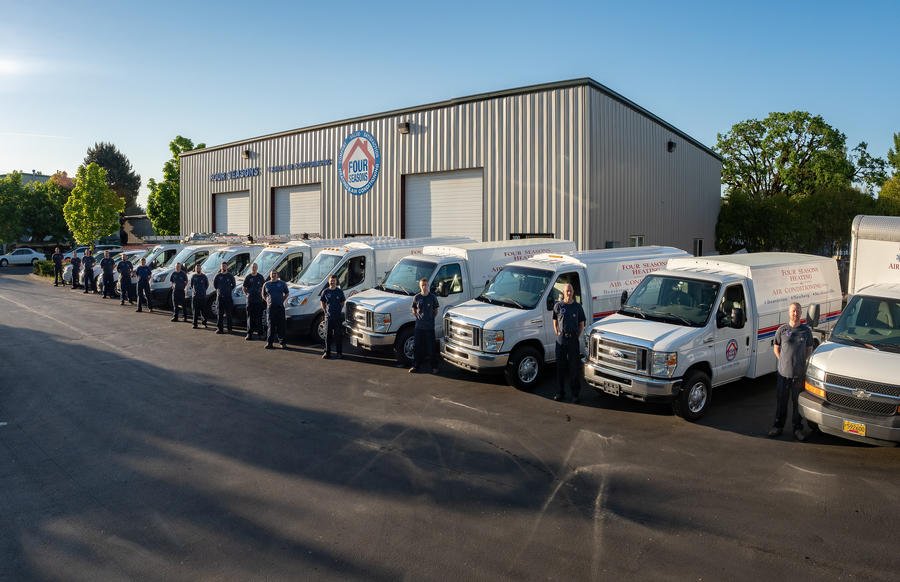 Give us a call at 503-538-1950 or schedule an appointment online, and we'll send one of our NATE-certified service technicians to discuss your options for reducing energy bills and then help you find the best one for your home. Whether the best option for your wallet and home is installing a smart thermostat or maintaining your cooling system, you can count on Four Seasons for 5-star service.
Schedule Service
---
Similar Articles: