Do Heat Pumps Work Well in Portland?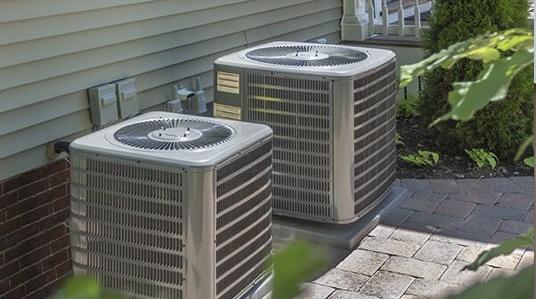 When it comes time to replace your furnace or air conditioner, you might want to consider installing a heat pump as an affordable, energy-efficient alternative. But do heat pumps work well in Portland? The answer is yes! Heat pumps are an excellent option for Portland homeowners.
In this blog, we'll explain what makes heat pumps a great option for Portland homeowners, mainly because:
They both heat and cool your home
They're energy efficient (and can save you money!)
They work best in moderate climates
---
At Four Seasons Heating & Air, we'll help keep your home comfortable throughout each of Portland's four seasons. If you'd like a professional opinion on whether a heat pump is the best option for your home and budget, contact us today!
Contact Us
---
Heat Pumps Both Heat and Cool Your Home
Heat pumps provide a two-for-one service. With one system, they keep your home comfortable all summer and all winter.
In the summer, heat pumps work exactly like an air conditioner—they use refrigerant to transfer heat from inside your home to the outside. In the winter, heat pumps use the same technology to keep your home warm—they capture heat outside the home and draw it inside.
What makes this feature of heat pumps optimal for Portland homeowners? For one, square footage in Portland homes is only getting more expensive. You could save some money (and space!) by reducing the number of bulky HVAC systems in your home with a heat pump.
Additionally, when you use a heat pump, you only need to maintain, service and replace one system.
Finally, heat pumps generate fewer carbon emissions than their gas heating counterparts. They're also more energy efficient, as we'll discuss below.
Heat Pumps are Energy Efficient
Because heat pumps work by transferring heat, not creating it, they're more energy efficient than other electrical heat sources. In fact, Energy Saver estimates that heat pumps use 50% less electricity than electric furnaces or baseboard heaters.
Using less energy means paying for less energy. So if you're looking to replace your current AC or furnace with something that will reduce your monthly energy bill, a heat pump is a great option to consider.
However, like all home appliances, heat pumps vary in terms of their efficiency. Seasonal Energy Efficiency Ratio (or SEER) and Heating Seasonal Performance Factor (HSPF) ratings measure heat pump efficiency.
The higher the SEER (for cooling) or HSPF (for heating) ratings, the more efficient the heat pump will be; however, high SEER- or HSPF-rated heat pumps also cost more upfront. If you need help determining what SEER or HSPF rating to purchase, read more about What SEER Rating Is Best for My Portland Heat Pump? or reach out to one of our technicians.
Heat Pumps Work Best in Moderate Climates
For heat pumps to effectively transfer heat from outside the home to inside during the winter, there needs to be at least some heat in the air, making them not well suited for frigid homes.
However, heat pump technology is continually improving. According to the Department of Energy, some new heat pumps can even keep homes warm in the upper Midwest! However, heat pumps generally work best in areas where the temperature remains above 30 degrees Fahrenheit.
On average, Portland has 26 nights a year when the temperature is below freezing. To ensure Portland homeowners stay comfortable all year long, we recommend using a heat pump as part of a dual-fuel system.
Dual-fuel systems allow homeowners to reap the cost-saving benefits of heat pumps while ensuring homes stay warm all winter. Dual-fuel heat pump systems have a backup system in place, such as a gas furnace, to keep your home warm if the temperature dips below 30 degrees. In short, dual-fuel systems provide efficiency as well as reliability.
If You're Looking To Make a Change to a Heat Pump System, Contact Four Seasons.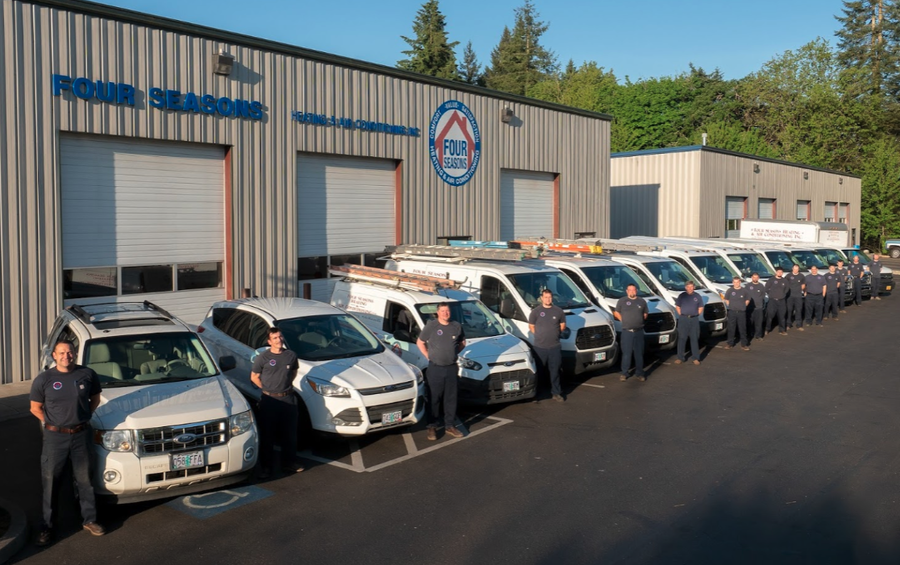 With hundreds of 5-star reviews, Four Seasons is a company you can rely on. We're amongst HomeAdvisor's top-rated Elite Service providers. Our heat pump technicians hold NATE certifications, which means they can provide you with an installation that meets the most stringent industry standards.
We also aim to provide our customers with affordable installations with flexible financing options, free estimates, and our best price guarantee.
Contact us today to learn more about heat pump installations.
Schedule Free Estimate