How to Keep Wildfire Smoke Out of Your Portland Home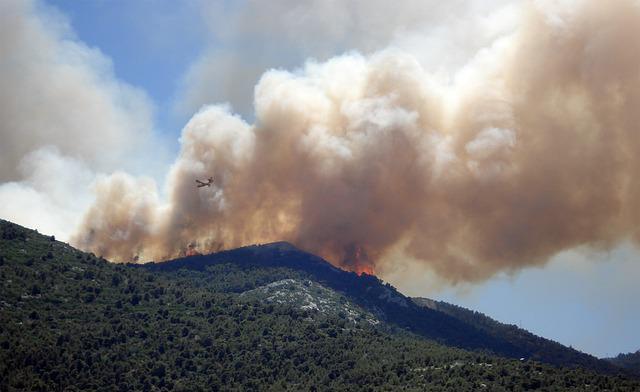 Living in Portland and the surrounding areas gives you access to many beautiful landscapes. However, there is a risk of wildfires. How do you keep wildfire smoke out of your home?
Smoke can collect in your neighborhood even if the fire is a distance away and doesn't require you to evacuate immediately. That smoke can make the poor air quality in Portland even worse. You can complete five main actions to cleanse your indoor air:
Keep windows and doors closed
Invest in an air purifier
Install whole-home air filters
Replace your air filters often
Schedule routine HVAC maintenance
We'll look at each of these options and provide tips to make them as easy and affordable as possible. Your air quality is worth the effort.
---
Want To Talk to an Honest Professional About Ways To Keep Your Indoor Air Pure and Healthy?
Schedule a comfort consultation with the trained experts at Four Seasons Heating and Air Conditioning. Since 1979, we've been the Portland area's choice for reliable HVAC repairs and installs. Our air purifier and air filter installations have helped improve indoor air quality for hundreds of homeowners.
Call us at 503-538-1950 or schedule below to experience 5-star service!
Schedule Service
---
Keep Windows and Doors Closed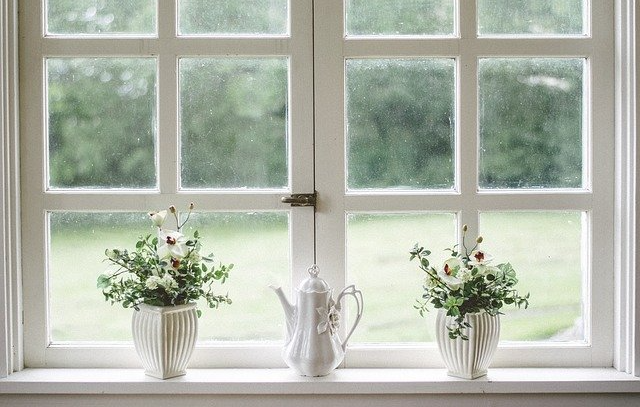 Keeping your windows and doors closed is one of the most obvious tips to keep wildfire smoke out of your Portland home. It sounds simple, but there are a million scenarios that can make it inconvenient at times. For instance, you may occasionally prop a door open while carrying groceries into the house or open your bedroom window to enjoy an evening breeze.
When wildfires are raging in Portland, think twice before opening any door or window. Even briefly opening a door as you go in and out will allow outdoor air to enter your home. The more you allow that exposure, the more smoke particles enter your home—even if you don't see or smell them.
Tip: You can also bring smoke indoors via your clothing and shoes. Take your shoes off at the door and wash your clothing after spending time outdoors to reduce the contaminants in your indoor air.
Invest in An Air Purifier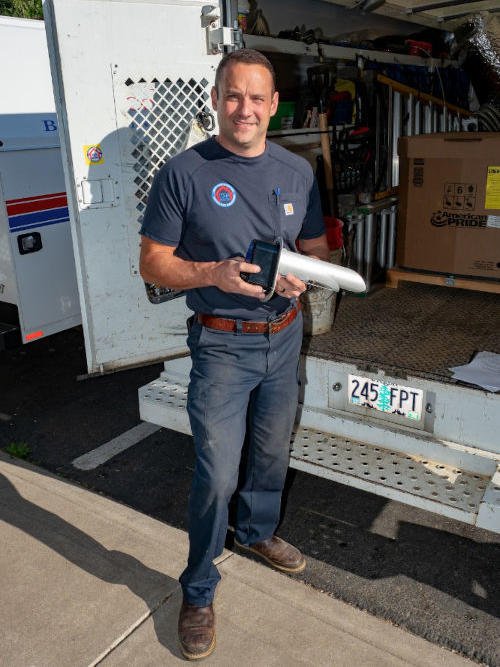 Each time you breathe indoors, you inhale approximately 25 sextillion molecules. Some of those molecules could negatively impact your health over time. Imagine tiny particles of dust, mold, dog dander, and smoke making their way into your lungs and settling.
Contamination is expected if you aren't purifying the air inside your home. Some signs that your indoor air isn't clean and healthy include:
Excessive sneezing
Asthma attacks
Dusty surfaces
Musty, smoky, or other unpleasant odors
Poor sleep quality
Are you already smelling or seeing smoke in your home? Installing an air purifier is the best way to clear the air. You can learn about selecting between air purifier types in our blog post, "What is the Best Air Purifier for Wildfire Smoke?"
Our NATE-certified technicians will provide a fair and honest quote for installing a REME HALO Whole-Home In-Duct Air Purifier, which fits into your existing HVAC system. It protects your entire home from accumulations of harmful debris, including:
Bacteria
Viruses
Mold spores
VOCs
Odors
Contact Four Seasons to learn more about whole-home air purification and get protection against indoor pollution. We stand behind our products with a 100% satisfaction guarantee.
Install Whole-Home Air Filters
You probably already have an air filter in your HVAC system, but what if you could upgrade that filter to remove a higher percentage of impurities from your indoor air? Many Portland homeowners don't realize they have that option until they talk to one of our knowledgeable technicians about the cleanliness of their air.
A media filter or advanced electronic air cleaning filter can significantly affect the amount of smoke in your home. Since Portland air quality tends to be poor year-round, we highly recommend one of these more efficient filters to our community's homeowners. The air quality experts at Four Seasons can help you select the best filter for your Portland home.
Replace Your Air Filters Often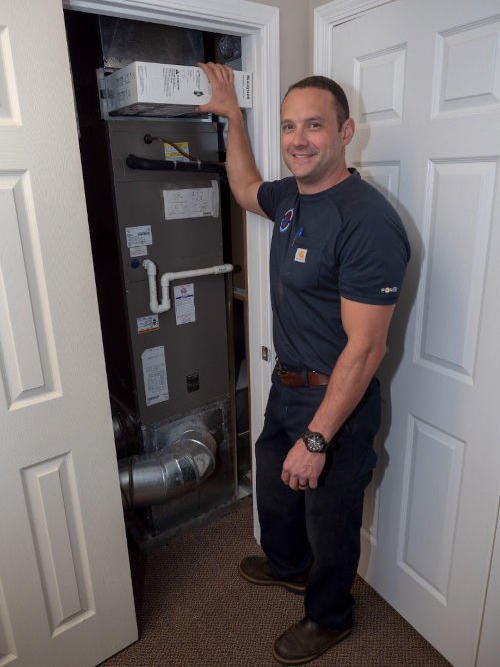 You should replace your standard air filter every 1-3 months, depending on the type of system and filter you have.
Many HVAC systems allow you to use one-month filters, which are the most cost effective. Or you can use slightly more expensive filters that last up to three months and remove more pet dander and seasonal allergens. If you upgrade to a media filter or another more efficient option, our helpful technicians will tell you how often you need to change it.
When the smoke levels are high in Portland, you may need to change your filter bi-weekly or monthly instead of the regular cadence to the higher amount of pollutants in the air. You should check your filter often to see if it's getting full faster than normal.
It's important to remember to frequently change your air filter during wildfire season. Infrequent replacements can lead to your HVAC system eventually losing efficiency. Your home will fill with smoke and other invisible particles that aren't good for your health or your HVAC system.
Schedule Routine HVAC Maintenance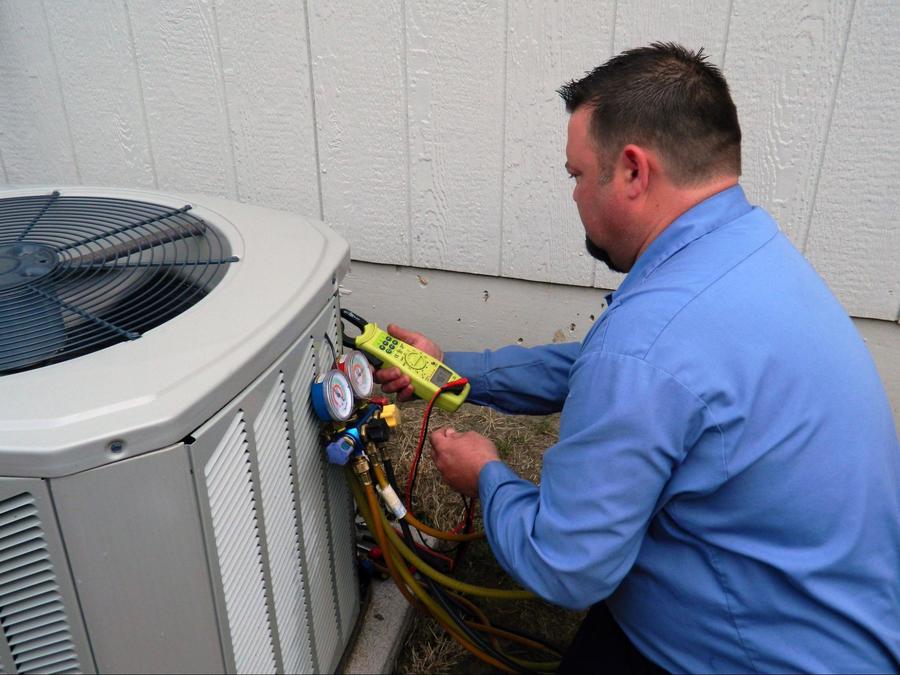 Changing your filter is the portion of HVAC maintenance you can do independently. Otherwise, schedule a yearly HVAC tune-up with our NATE-certified technicians to ensure your system operates efficiently. We will check every system component, including your refrigerant level, and then clean your coils as needed.
When your system is as efficient as possible, you save money on your energy bills and have minimal or no smoke particles in your home.
Four Seasons also offers a money-saving maintenance plan designed to extend the life of your HVAC system, lower your energy bills, and keep your warranty valid.
---
Do You Want To Learn How To Keep Wildfire Smoke Out of Your Portland Home?
Schedule Service
---
Similar Articles: