How to Prepare Your HVAC System For a Heatwave in Portland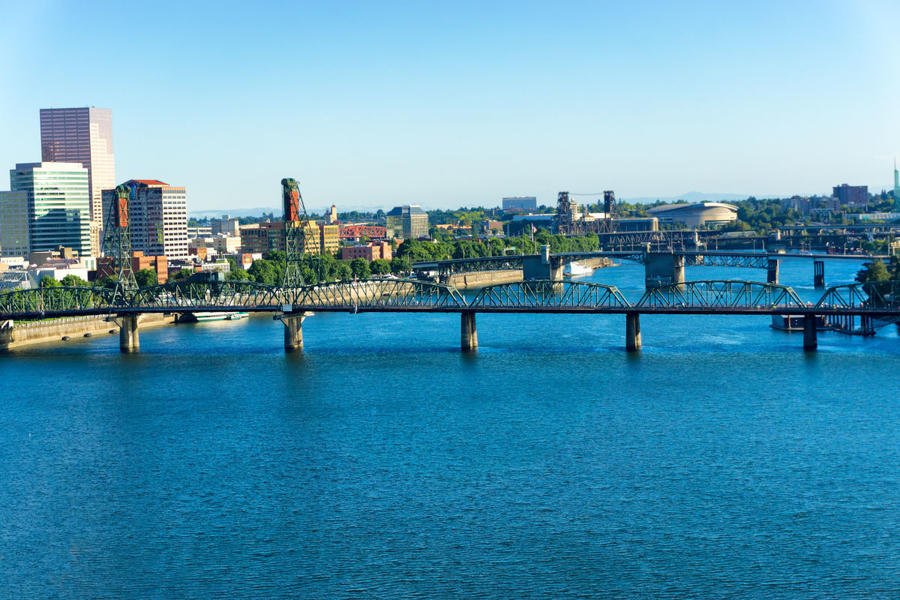 Summer weather in Portland, OR is wonderful until a heatwave rolls through the Pacific Northwest. That's when you're likely to retreat indoors, depending on your HVAC system to keep your home cool.
The problem is that many homeowners neglect their system until they need it most. So, if you want to ensure your air conditioning remains strong and cool on the hottest Portland days, it's wise to invest in HVAC maintenance.
Let's review 4 ways you can prepare your HVAC system for a heatwave:
Check for clogged air filters
Make sure the outdoor unit is clean
Increase thermostat on days that are 90+ degrees
Schedule HVAC maintenance
We'll also discuss what goes into HVAC maintenance and the benefits of an annual maintenance plan. With some preparation in advance, you can ensure your air conditioner operates efficiently—even on those scorching hot summer days.
---
Has it been a while since your HVAC system had a professional tune-up?
Contact Four Seasons for trustworthy maintenance. From central air to ductless heat pumps, our highly-trained NATE-certified technicians can service all types and brands of cooling systems. In just 1-hour, we'll give your system the TLC it needs to avoid breakdowns, keep energy bills low, and keep your Portland home cool and comfortable!
Call us at 503-538-1950 or schedule an appointment online today.
Schedule Tune-Up
---
Check for Clogged Air Filters
If your air filters are clogged, your HVAC system will struggle during a heatwave. To avoid a breakdown, make sure they're replaced regularly.
Here's why:
Air filters maintain healthy airflow through your HVAC system. They also trap dust and other small particles that would otherwise make their way into the air you breathe. When the filter isn't changed regularly, it accumulates dust and debris quickly.
Over time, that clogged air filter will cause your AC to work harder to cool your home, as it doesn't have the necessary intake of air to pull from. Under normal circumstances, this alone can cause a system breakdown. But during a heatwave, it's even more likely when your AC is combatting extremely high temperatures.
You can save yourself from a heatwave breakdown (not to mention expensive repair bills) by changing your air filter before the summer heat rolls in.
Bonus: Clean air filters will reduce your household's allergies!
Make Sure the Outdoor Unit Is Clean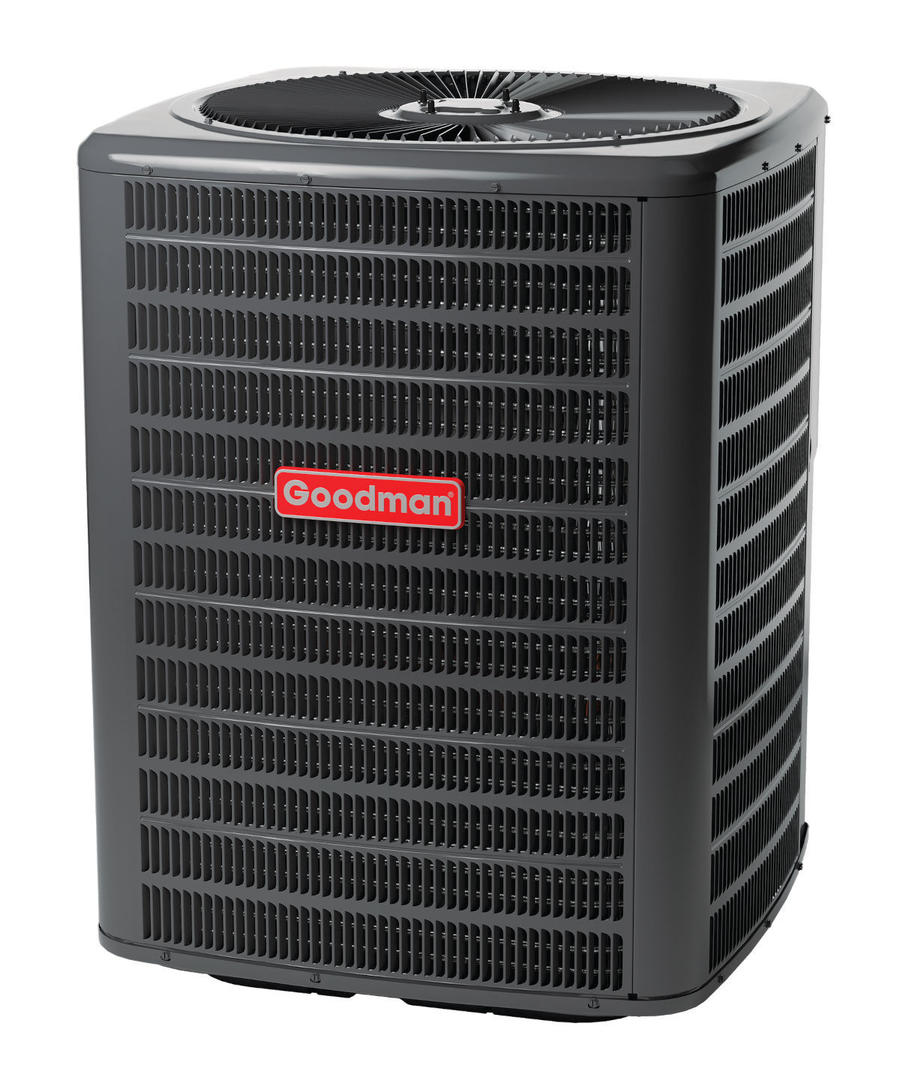 Your outdoor unit is designed to ensure adequate airflow around and inside the unit. Your coils and other system components depend on that airflow to operate efficiently, especially during an intense heatwave.
Head outside and look at your HVAC unit. If it's visibly dirty or has overgrown plants blocking its exterior vents, it's time to clean it up. You'll reduce stress on your system that could otherwise leave you sweating it out and waiting for an emergency service call during the next heatwave.
During a Four Seasons tune-up, our technicians always perform a thorough cleaning and inspection of your outdoor unit. To schedule maintenance, call us at 503-538-1950 or request an appointment online. We're often available for same-day service!
Increase Thermostat On Days That Are 90+ Degrees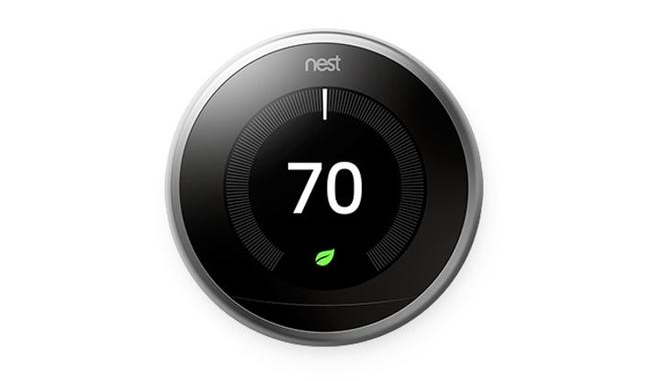 As outside temperatures increase, you may want to lower your thermostat way down. But that's actually the opposite of what you should do during a heatwave.
On 90+ degree days, we recommend keeping your thermostat at no less than 75 degrees Fahrenheit. The lower you go, the harder your AC must work to keep up. When pushed too hard, your system may simply give out due to the intense heat putting too much stress on the mechanical components. Instead of a cooler home, you're likely to end up with an HVAC breakdown at the worst time possible.
Depending on your comfort preferences, 75 degrees may keep you perfectly cool. If not, avoid putting too much of a gap between your thermostat setting and the outdoor temperature to prevent a complete system breakdown.
Schedule HVAC Maintenance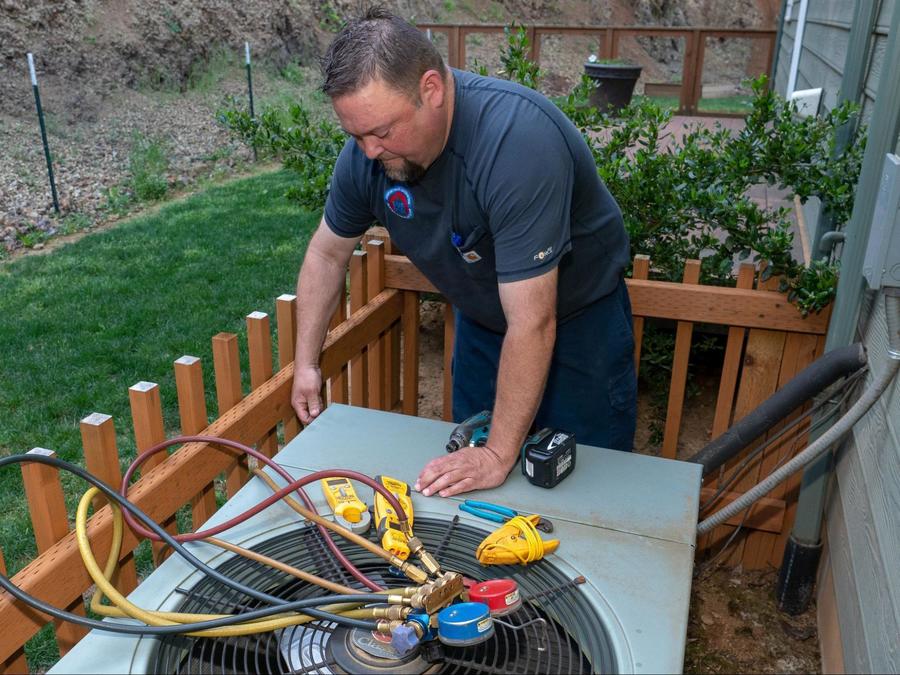 If there's one thing that will help your HVAC system during an intense heatwave, it's professional maintenance. At least once a year, you should schedule an appointment with a licensed and qualified technician for a routine HVAC tune-up. It's similar to taking your car to a mechanic to check the tires and for an oil change.
A lot of potential HVAC breakdowns are prevented by scheduling routine maintenance. An experienced technician can identify problems before they lead to expensive repairs. You'll also keep your warranty valid and extend the lifespan of your equipment as your system will be primed for optimal performance.
But what exactly is included in an HVAC tune-up? Let's review.
Checklist Covered in an HVAC Tune-Up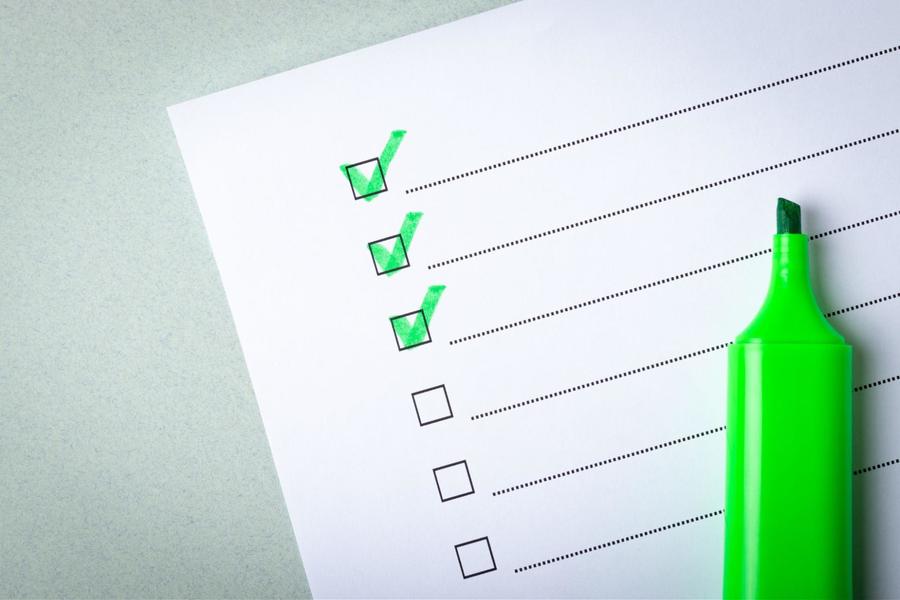 An HVAC tune-up is a chance for your trusted technician to look at every component of your system and make sure it's operating efficiently. You may listen to your AC turn on and off all summer long and believe everything is working great. But with their expert eye, your technician may see something different when looking at individual components of the larger system.
At Four Seasons, our NATE-certified technicians adhere to strict standards when performing HVAC maintenance. No matter the size, age, or condition of your system, we'll perform an 18-point tune-up that includes:
Cycling the AC or heat pump
Limited cleaning & adjusting of the blower motor
Inspecting blower wheel
Testing safety & limits
Tightening electrical connections
Lubricating moving parts
Cleaning equipment cabinet
Cleaning indoor coils for proper drainage
Checking thermostat operation
Inspecting & cleaning condenser coil
Cleaning drain pan & cabinet
Monitoring refrigerant pressure
Checking start/run amp draw
Checking defrost initiate/terminate
Inspecting contactor & relays
Testing amp draw on fan motors
Changing fuses
Testing indoor/outdoor ambient temps
Not all HVAC companies provide the same quality of tune-up, so make sure to review their checklist prior to booking service. Typically, the more thorough the checklist, the more expensive the tune-up will cost. However, you'll reap long-term energy savings, which can offset your maintenance costs.
Benefits of an Annual Maintenance Plan
At Four Seasons, our goal is to make annual HVAC maintenance as simple as possible. That's why we offer an affordable maintenance plan that takes the guesswork out of maintaining an HVAC system properly. Some big benefits come with enrolling in our maintenance plan, including:
Yearly heating and cooling tune-ups
15% off filters and replacement parts
Pro-active reminders when it's time for maintenance
Priority scheduling for emergency service calls
No overtime charges
And more!
Best of all, with pre-planned annual maintenance, you'll never have to worry about a summer heatwave because your AC will already be optimized for maximum efficiency and performance.
---
Schedule AC or Heat Pump Maintenance With Portland's Most Reliable HVAC Company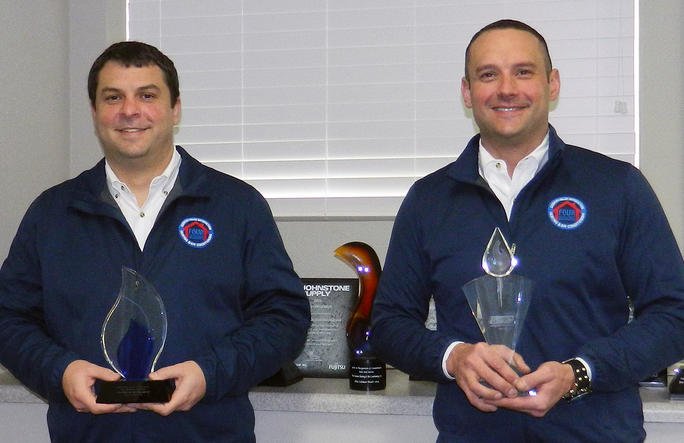 Want to set your HVAC system up for a successful Portland summer? Now is the time to call the experts at Four Seasons Heating and Air Conditioning. As a trusted leader in HVAC repairs, replacements, and tune-ups since 1979, we've accumulated hundreds of 5-star reviews and the loyal business of many Portland homeowners.
Call 503-538-1950 or schedule an appointment online today. We provide easy scheduling options, upfront pricing, and 100% satisfaction.
Schedule Tune-Up
---
Similar Articles: