Two‑Stage vs. Single‑Stage Compressor: Which AC is Best for Portland?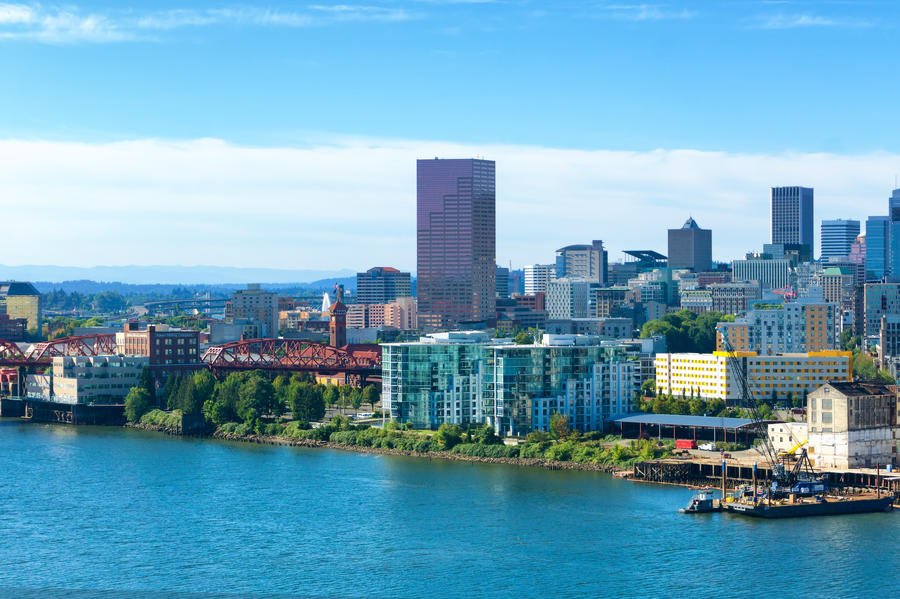 While the greater Portland Metro area may not experience the extreme heat of places like Santa Fe or Phoenix, air conditioning can still be necessary during those hot summer days. For this reason, selecting an air conditioner for your Portland home can sometimes be overwhelming, especially when deciding between a single-stage or two-stage compressor. Two-stage ACs typically come with a higher price tag, so the extra cost may not be worth it in Portland, where temperature spikes are short lived.
However, there are some key factors to take into account before making a decision. In this article, we'll explore two-stage vs. single-stage compressors and the advantages and disadvantages of each type:
The main difference between single and two-stage compressors
Benefits and drawbacks of each type
Cost comparison
By understanding how each option works and the factors to consider, you'll be empowered to choose the right AC system for your cooling needs and budget.
---
Rather speak with trusted HVAC experts? Contact Four Seasons.
To get knowledgeable advice about air conditioning for your Portland home, contact Four Seasons Heating & Air Conditioning. Since 1979, we've stayed committed to providing fair and honest prices and good old fashioned, reliable service. Call 503-538-1950 or schedule an estimate online today, and we'll provide a comprehensive assessment of your home, cooling needs, and budget. We can also assist with financing options and HVAC rebates!
Schedule Estimate
---
Main Difference Between Single and Two-Stage Compressors
In short: A single-stage compressor operates at one speed only, while a two-stage compressor has two settings. The second setting usually operates at a lower capacity than the first, keeping it close to your preferred temperature without causing the unit to turn on and off so frequently. As a consequence, two-stage compressors use less energy to cool your home.
On the other hand, a single-stage AC has to turn off every time it reaches the desired temperature, and then back on again when the temperature begins to climb. Since it operates at 100% capacity all the time, it's not as energy-efficient as a two-stage compressor.
Benefits of Single-Stage ACs
One of the main benefits of single-stage AC units is that they cost less than two-stage systems. Single-stage units are also less complex than their two-stage counterparts, so they cost less to maintain. If a part fails, replacing it costs less, saving you money over the unit's life. Lastly, single-stage units are fairly standardized, so you may be able to use universal parts for any maintenance and repairs. In contrast, two-stage AC systems usually require parts from the manufacturer.
Benefits of Two-Stage ACs
Two-stage units also have several benefits. One of the most important is increased energy efficiency. Since the second compressor setting operates at less than full capacity, it doesn't use as much power. If you run your air conditioner frequently, this can result in a significant reduction in your utility bills.
Two-stage compressors also give you better control over the temperature in your home. With a single-stage compressor, the air conditioner turns off when it reaches your desired temperature. Eventually, the indoor temperature increases again, causing the unit to turn back on. As a result, the temperature is always going up and down, which may make you feel uncomfortable. Two-stage systems run for longer periods, maintaining consistent temperature levels.
Cost Comparison of Each Type
In general, two-stage ACs cost more than single-stage models, but you need to consider the long-term costs of ownership.
Single-stage units have a lower upfront cost and may also cost less to maintain and repair, especially if you can use universal parts instead of purchasing directly from the manufacturer. However, don't let these lower upfront costs distract you from the potential energy savings of two-stage AC systems. When a single-stage unit turns on and off frequently, the compressor also wears out faster, which means you may need to replace a single-stage system sooner than you'd have to replace a two-stage system.
Two-stage units are more complex, and tend to come with a higher purchase price and installation cost. And if you need to purchase parts directly from the manufacturer, maintaining and repairing your two-stage AC system may also cost more in the long run. That said, if you run the AC a lot during late spring and summer, or if your home is very large and you need substantial cooling capacity, the lifetime energy savings of a two-stage compressor may make the extra investment worthwhile.
How to Choose the Right AC for Your Needs
When it comes to choosing between a single-stage compressor and a two-stage compressor, it mostly comes down to upfront costs versus the total cost of ownership. If you don't run the AC much, investing in a two-stage AC unit may not be worth it. A single-stage unit is a great choice if you want cooling comfort throughout Portland's shorter than average cooling season. However, if energy efficiency is a top priority, or if your home requires more precise temperature control and you're concerned about wear and tear, consider a two-stage unit.
---
Still need help choosing between a single-stage compressor and a two-stage compressor?
Schedule Estimate