What Kind of Thermostat Do I Need?
The summers are short, dry, and warm in Portland, while the winters are cold, overcast, and pretty wet. Depending on the time of year, you'll need a reliable HVAC system to keep your home comfortable and your indoor air fresh. To control your system, you'll need a thermostat to monitor the temperature throughout your home and turn your HVAC system on or off to help maintain your desired temperature.
In this blog, we'll explore the differences between the available thermostat types so you can pick the best one for your home. These include:
Basic thermostats
Programmable thermostats
Smart thermostats
Then, we'll discuss what to consider when choosing a thermostat, such as:
Deciding on the type of thermostat and technological features you want
Understanding your current HVAC system
Matching the style of your home
---
Are you in need of a thermostat upgrade? You can count on Four Seasons Heating & Air for the newest and most innovative climate control technology and service. Schedule a service appointment online or call us at 503-538-1950 today.
Schedule Service
---
Basic Thermostats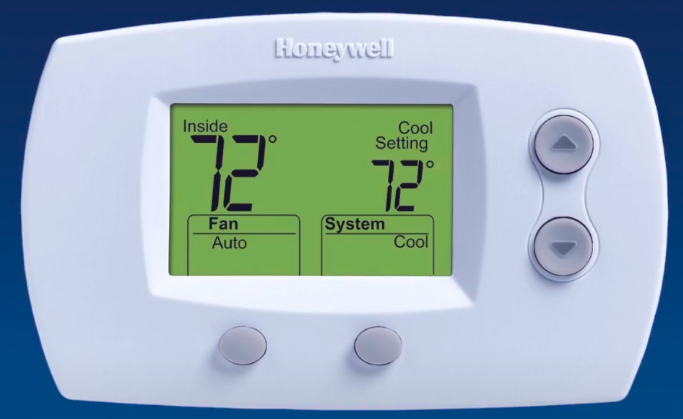 The most simple thermostat you can install for your home should be large-faced, easy-to-read, and backlit. It should let you set the temperature you'd like to maintain in your home. Other features should include allowing you to turn your system's fan on and off, control the air conditioner or furnace, and check the current temperature from one convenient location.
For example, the Focus Pro 5000 by Honeywell is one of the best basic thermostats. It's a user-friendly and easy-to-install digital thermostat.
Programmable Thermostats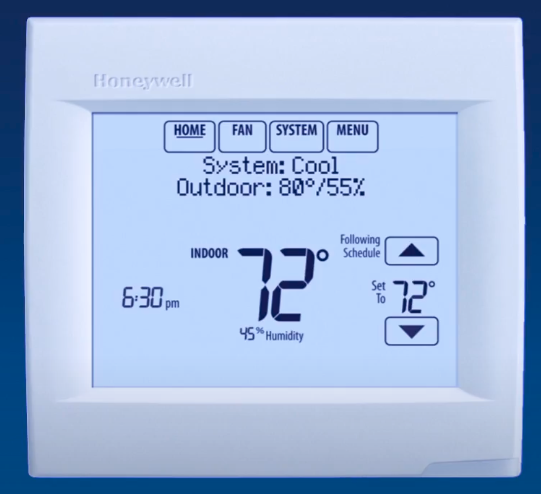 The next level is programmable thermostats. They allow you to set the temperature by day of the week and time of day. Not only can that save you money on energy costs, but it also gives you the power to set the temperature based on your schedule, and the system will adjust itself automatically.
For example, when you leave the house for work, the thermostat automatically increases the temperature to conserve energy and turns the AC back on just before you get home. You'll always be comfortable without having to think about it.
If you're looking to install a programmable thermostat, the Vision Pro 8000 is a great option. This touchscreen device has weeklong-programmability and is Wi-Fi enabled so that you can control it from a connected device like a smartphone.
Smart Thermostats
For people who love technology and the idea of controlling their home from the palm of their hand, smart thermostats are available as well. Similar to programmable thermostats, smart thermostats are Wi-Fi enabled and controllable via smartphones or devices. You can also use voice control with it through systems like Google, Alexa, and Siri.
The primary difference is that smart thermostats can actually learn from your usage patterns and automatically adjust themselves based on your history.
If you're interested in a smart thermostat, two of the best smart thermostat brands are EcoBee and Nest. The EcoBee Smart Thermostat has 7-day programmability, voice control, and an Alexa integration. Meanwhile, the Google Nest Learning thermostat has a crisp touchscreen display and can learn and adjust itself based on your HVAC usage and programming.
How to Pick a Thermostat
Consider the below factors when choosing the best thermostat for your home.
Decide on the type of thermostat and technological features you want.
If you like things simple, a basic thermostat is a good, cost-effective option.
Prefer the simplicity of setting your climate control on a daily schedule and going about your day? A programmable thermostat will work well.
Desire full control of your home's devices with advanced technology? A smart thermostat is for you. When looking into the smart options, decide what features (e.g., voice control, price, style) are the most important for you.
Understand your current HVAC system.
You'll want to check that your desired thermostat option will work with your current HVAC system.
For example, some smart thermostats do not work with certain systems. The most basic Google Nest thermostat won't work if you have a heat pump with a high and low setting (two-stage heat pump), but the Google Nest Learning thermostat will.
Also, if you have a separate heating and cooling system, you may need to find out if you need separate thermostats to control each system.
Match the style of your home.
You can rest assured that no matter what type of thermostat you choose, they come in various styles, shapes, and sizes. From modern and sleek to futuristic and round to a more traditional look, you'll be able to find a thermostat that fits the aesthetic of your home.
Not sure which thermostat to choose? Contact Four Seasons.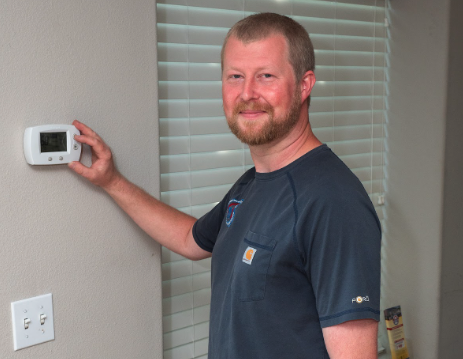 Let the certified professionals at Four Seasons Heating & Air help you make choosing a thermostat type easy.
From basic thermostats to smart devices, we have a variety of thermostat types, looks, and brands that will fit your home, cooling needs, and budget. Call us at 503-538-1950 or schedule your online service appointment today.
Schedule Service Today!
---
Similar Articles: