Benefits of Smart Thermostats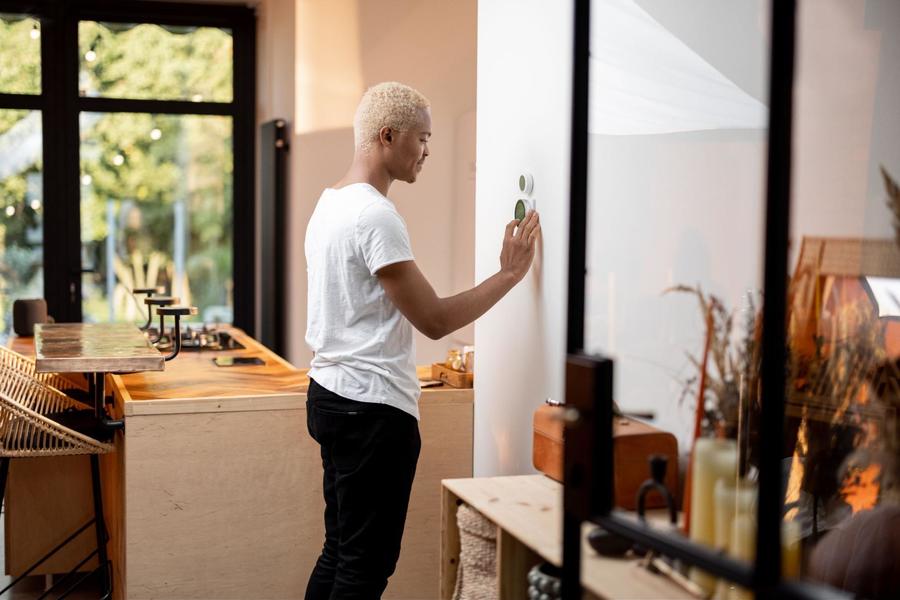 If you have experienced using any smart technology, you likely have some idea of the benefits of smart thermostats. These integrated pieces of home automation technology help you enjoy better temperature control in your home. Smart thermostats are often the way to go, whether you have a dual zone system that needs a little more monitoring or would like to find ways to save on cooling costs.
They can truly make the most of your heating and cooling system without throwing away money or wasting energy.
The other benefits of smart thermostats include ways to:
Save money on energy bills
Gain remote access to your thermostat
Get real-time service reminders
See helpful energy usage reports
Even with more than one thermostat, a smart system means you can control everything from one convenient interface. Take control over the temperature in your Portland home by installing a modern, smart thermostat with mobile controls.
---
Schedule your smart thermostat installation with Four Seasons Heating and Air Conditioning.
We've been a leading supplier of HVAC services in the Portland area since 1979, so you know you'll get reliable and fast thermostat installation that integrates smoothly with your existing HVAC system. Call us today at 503-538-1950 or click the button below for fast and convenient scheduling.
Schedule Estimate
---
How to Save Money on Energy Bills With a Smart Thermostat
Traditional thermostats measure the temperature at the location where they are installed and adjust heating and cooling output to match the desired temperature. To change the settings, you might need physical access to the thermostat. Even programmable thermostats don't allow you to adjust the settings remotely. All that can add up to higher expenses as you heat or cool an area when no one is around.
A thermostat is only effective at controlling heating and cooling costs when the temperature adjusts to the weather outside and your indoor habits. Smart thermostats often have sensor technology that allows them to ease off on heating and cooling when no one's home or everyone is in bed. They have the capacity to learn a household's habits and adjust heating and cooling settings accordingly. For example, a smart thermostat will learn when your home is occupied and when your home is about to be occupied, which can majorly impact the use of heating and cooling systems when nobody is home for considerable periods of time.
Energy Star lists smart thermostats as a cost-effective way to reduce cooling costs due to granular management options and remote controls. Since the average US household spends 43% of energy costs solely on heating and cooling, reducing these costs can net significant savings.
Remotely Access Your Thermostat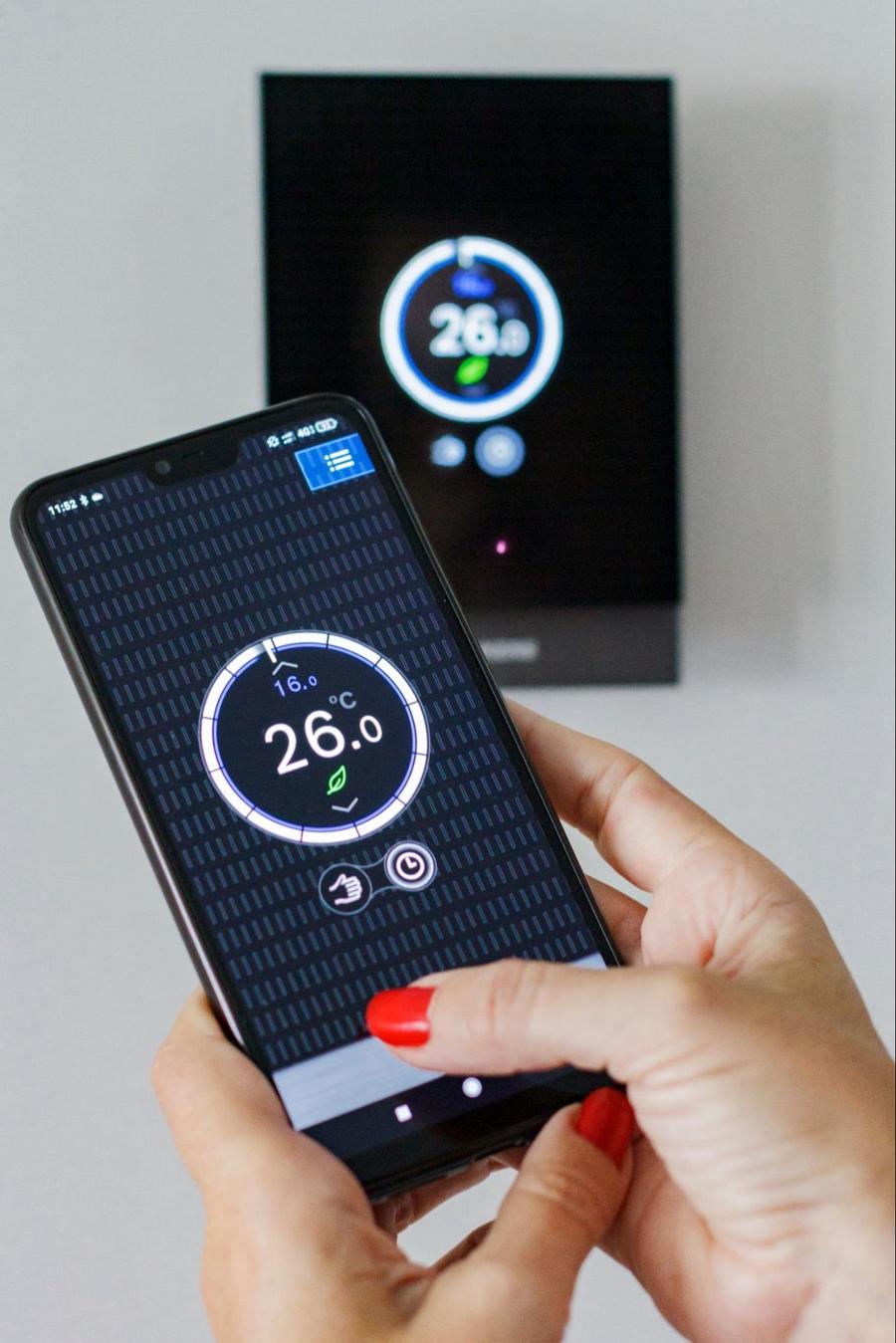 Controlling your thermostat while on the go is a game changer for many homeowners. There's no need to leave the AC blasting when you head to work if you can set it to turn on while you start your commute home. If you take a vacation, you can set the temperature high enough to avoid frozen pipes in the winter and just low enough to help control humidity in the summer. Plus, you don't need to make a rushed trip back home if you forget to fix the temperature before heading out the door. With a smart thermostat, you can log in to your system remotely and make any adjustments.
You can take a moment to reset the temperature to your ideal setting whenever you're heading home. Why waste energy heating or cooling an empty home? With remote access, you never have to arrive at a cold home or walk into a sauna. Instead, your home stays at ideal temperatures when you're there and doesn't waste energy when you're not.
Get Real-Time Service Reminders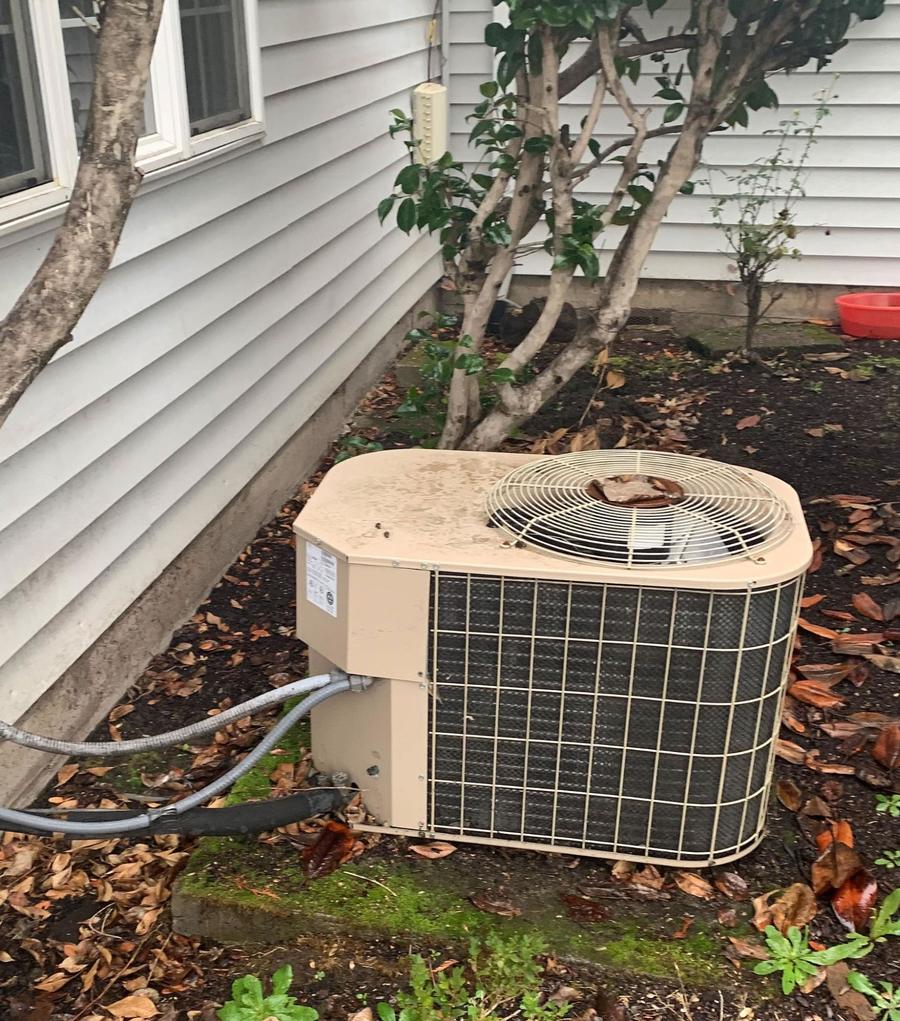 Like your car, your HVAC unit needs regular maintenance to maintain optimal performance. Smart thermostats track your last maintenance visit and send automated reminders when it's time for another one. These units can also be synced with the maintenance schedule of your specific unit to provide service reminders for individual parts.
Changing filters, lubricating the motor, checking for worn parts, and other basic tasks all come with the Four Seasons Heating and Air Conditioning Annual Maintenance Plan. You also get priority scheduling and a discount on replacement parts when something goes wrong. Our maintenance plan is designed to keep your unit running well for its entire working life, and real-time service reminders help you get on the schedule for a tune-up.
Compare Month-to-Month Energy Usage
Another great reason to install a smart thermostat is the access to easy reports that show your energy usage. You can look at how much electricity you used this May and compare it directly to last May. Knowing when your energy usage is rising lets you see when your AC unit might be underperforming.
Energy efficiency for an air conditioner tends to drop off after about 10 years, but with month-to-month reports, you can see the change in real time and determine when the loss is enough to justify an upgrade. You'll be able to calculate potential savings from a new AC unit more accurately than ever.
Choosing a Smart Thermostat
Technicians at Four Seasons install a variety of smart thermostat options. While all of the smart thermostats we install add value and help with energy savings, some come with additional benefits.
The three smart thermostat options we carry include:
Ecobee 4
Nest Learning
Honeywell VisionPro 8000
Each of these units offers distinct features and benefits that can help you save or improve your comfort levels at home, such as:
The Ecobee 4 includes room sensors to better combat cold and hot spots.
The Nest Learning Thermostat uses AI technology to learn about your habits and automatically control temperature changes for maximum energy savings.
While Honeywell VisionPro 8000 is a programmable thermostat that requires a little more direct oversight, it's also the most affordable option.
---
Let Our NATE-Certified Technicians Install a New Smart Thermostat!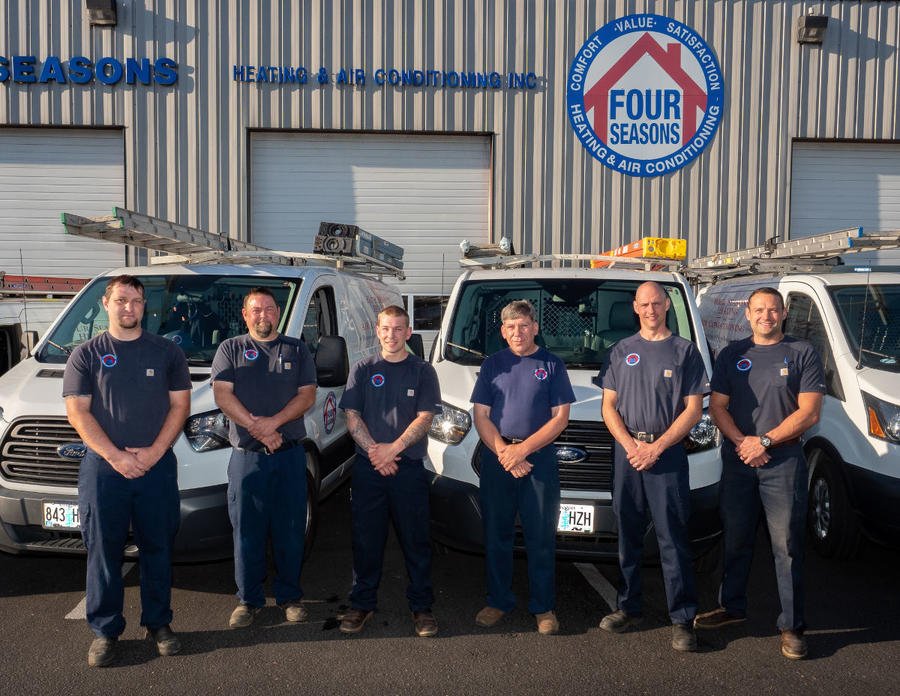 Schedule Estimate
---
Similar Articles: