Do You Need an AC in Portland?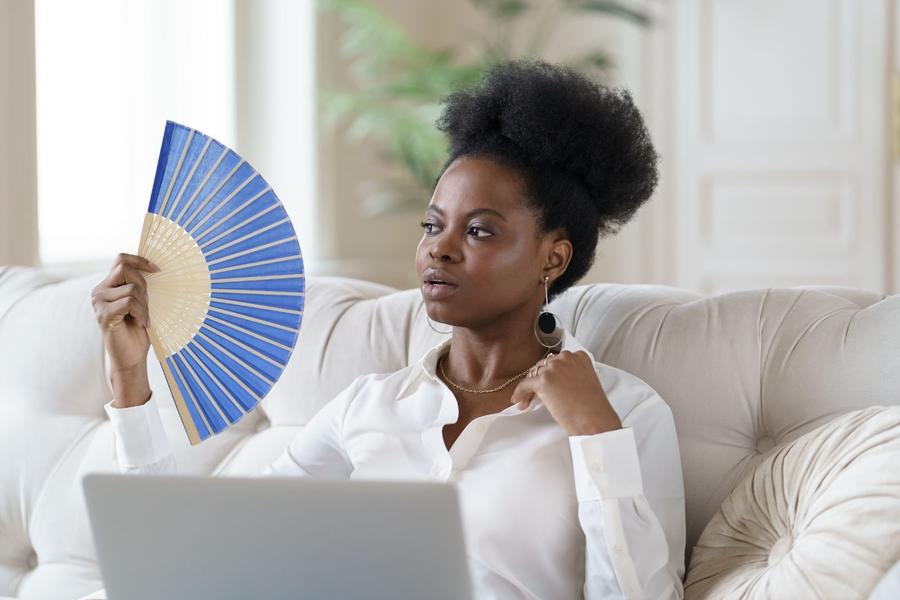 For some homeowners, having an air conditioner isn't even a question—it's a necessity. But in Portland, many homeowners find themselves torn between getting an AC and relying on fans and windows.
According to the latest U.S. Census data from 2019, only about 470,000 housing units out of 955,000 have central air conditioning in Portland, Oregon. But with record-breaking heat waves, many residents are rethinking their approach to cooling their homes.
To get an AC or not to get an AC? Here are a few arguments against getting an AC in Portland:
Portland's summers are pretty mild
You want to avoid high energy bills
You're environmentally-conscious
Read on to learn more about these arguments for why you shouldn't get an AC…and the counterargument for each (how you can get an AC without the guilt).
---
Want to keep your house cool in the Portland area? Here at Four Seasons, we'll go over your different cooling options to help you find the best one for your home.
Schedule Service!
---
Argument #1: Portland's summers are pretty mild
With AC installation prices in Portland ranging from $2,295 - $7,700, getting a central air conditioning system is an investment (especially if your home doesn't have existing ductwork). And since Portland's summers are relatively mild, you might not think the upfront cost is worth it.
Portland's summer lasts from June - September, with the average temperatures getting up to 81 degrees Fahrenheit.
Take a look at this breakdown of Portland's average highs and lows during the hottest months of the year:
June: 74ºF (High) / 54ºF (Low)
July: 81ºF (High) / 58ºF (Low)
August: 81ºF (High) / 58ºF (Low)
September: 76ºF (High) / 53ºF (Low)
Counterargument: Portland still gets hot (and humid)
Although Portland's summers are generally short and sweet, there are some curveballs. What about those triple-digit days that spring up? And with an average humidity level of 73%, Portland is a relatively humid place (and an AC system can help reduce humidity in your home).
At the end of the day, you might decide you need a cooling system to keep you cool and comfortable during those summer months and record-breaking heat waves in Portland.
Still not sold on the idea of central air conditioning? You might consider the alternatives:
Ductless heat pump
Heat pump
Ductless heat pump
Ductless heat pumps, also known as ductless AC or mini-split systems, provide homeowners with a flexible cooling system free of ductwork.
Ductless heat pumps let you choose the number of rooms you want to cool in your home, which can be ideal for a Portland homeowner who doesn't need AC throughout the entire house. Not to mention, installing a ductless heat pump is likely less expensive to install than a central air conditioning system if you don't have ductwork in your home.
Heat pump
Don't feel like you need a separate cooling system? You can bundle your heating and cooling through a heat pump installation.
Heat pumps both cool and warm your home, making them ideal for homeowners who don't want to install (and spend money on) a separate furnace and air conditioning system.
Whereas the cost of a separate furnace and central air conditioning can go up to $13,200, heat pumps only cost up to $11,000. Here's a breakdown of the cost of cooling and heating systems in Portland:
Furnaces: $2,295 - $5,500
Central air conditioning: $2,295 - $7,700
Heat pumps: $4,495 - $11,000
*If you opt for a heat pump, keep in mind that the warm air it produces won't feel as warm as the hot air from a furnace, so consider your preferences before deciding.
Argument #2: You want to avoid high energy bills
AC installation fees aren't your only expenses when it comes to air conditioning. You also have to budget for monthly energy bills.
If you're worried about high energy bills due to AC usage in the summer, you're not alone. Cooling your home could get expensive, especially when the temperature climbs into the triple digits.
Counterargument: You can cool your home and avoid high energy bills
So, you want to avoid high energy bills during the summer months and cool your home, eh? There are many ways you can do just that, such as:
Changing your air filters: Your air filters catch the things you don't want circulating throughout your house, like dust and hair. But if you don't regularly change them (e.g., monthly), you could wind up with clogged filters and higher energy bills due to blocked airflow.
Turning up your thermostat when you're away: You can save up to 10% on your cooling by turning your thermostat up 7 - 10 degrees for eight hours a day when you're away.
Investing in AC maintenance: Undetected problems with air conditioning systems can result in the unit having to work harder to pump out cool air (which means higher energy bills for homeowners). To make sure your system is working properly, consider investing in annual AC maintenance.
Installing a ductless heat pump instead: Homeowners with central AC lose about 20% - 30% of air through leaks and holes in the ductwork, which means higher monthly bills on wasted air that's not cooling the home. Oppositely, homeowners with ductless heat pumps typically have lower energy bills.
Argument #3: You're environmentally-conscious
Air conditioning is responsible for 23% of buildings' CO2 emissions in the United States. If you're environmentally conscious, you may be concerned that getting an AC could cause a spike in your energy consumption. Not to mention, refrigerant (the fluid in an AC unit that works to cool your home) leaks can be harmful to the environment.
Portland tends to get a bad reputation due to its high levels of air pollution. But the reality is, Portland is one of the greenest cities in America, thanks to its efficient public transportation and sustainable living model.
So, it's no wonder why Portland homeowners worry about the impact getting an air conditioner can have on the environment.
Counterargument: Your cooling system can be environmentally-conscious
Getting a cooling system doesn't have to jeopardize your commitment to being environmentally friendly.
There are a few ways homeowners can keep cool while remaining energy-conscious in Portland, such as:
Setting your thermostat to a higher temperature
Getting regular AC maintenance to check for refrigerant leaks
Opting for an energy-efficient air conditioning model
Using a more energy-efficient cooling system, such as a ductless heat pump or heat pump
When you're ready to cool your home, trust Four Seasons
Whether you want central air conditioning, a ductless heat pump or a heat pump, you can count on Four Seasons to provide reliable HVAC installs. Our NATE-certified technicians will go over our cooling services to help you pick the system that works with your budget and preferences.
We proudly serve the Portland metro area to bring homeowners energy-efficient systems with upfront pricing that's hard to beat. And with over 40 years serving our community, rest assured we're the right professionals for the job.
Schedule Service!