How to Save Money on Improving Your Portland Home's Air Quality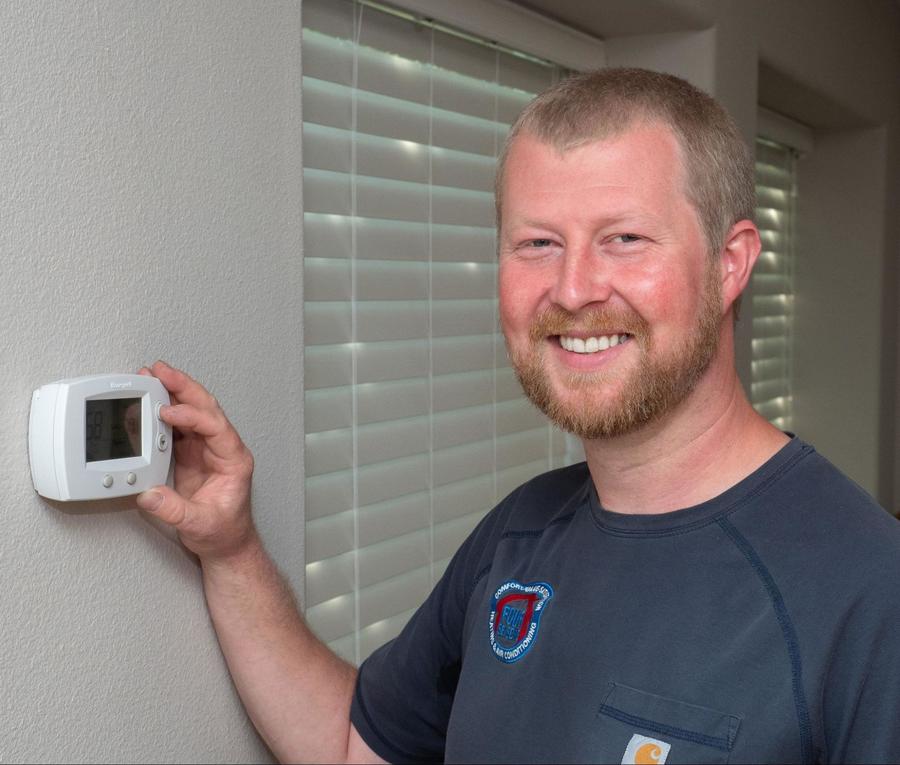 If there's one thing every homeowner needs, it's good air quality. Fresh, circulating air promotes better breathing, reduced allergies, and improved sleep. Best of all, you don't have to break the bank to enjoy it, and you can cut down on long-term energy costs.
In this blog, we'll go over these key tips on how to save money on improving your Portland home's air quality:
Change your AC filter regularly
Install an air purifier
Upgrade your HVAC system's efficiency
Increase your home's ventilation
Let's get started!
---
Are you interested in improving your home's air quality?
Schedule Service
---
Change Your Air Filter Regularly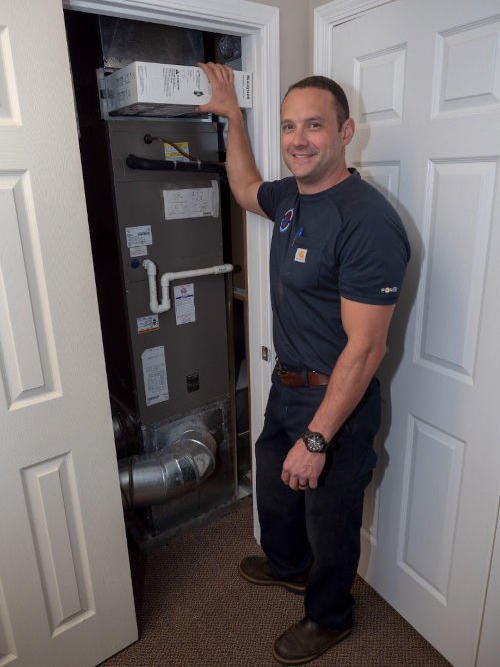 Throughout the year, dirt, debris, and dander can accumulate inside your home. Oftentimes, this debris winds up in your air conditioner and gets clogged in the air filters. Regularly changing your filters helps ensure those materials don't get pumped throughout your interior air. In addition to improving air quality, changing filters offers the following benefits:
Better airflow
Reduced repairs
Improved energy efficiency
An unobstructed filter helps air move from your system through your home, allowing for faster heating and cooling. The better the airflow, the less likely you will need burdensome repairs. Not to mention, a smoothly operating system offers higher energy efficiency, which helps reduce costs over time.
In general, you should change your air filters every three months. At Four Seasons, we offer expert home air filter installations throughout the Portland area. After you schedule an appointment, we'll show up at the designated timeframe and complete the installation within an hour.
Install an Air Purifier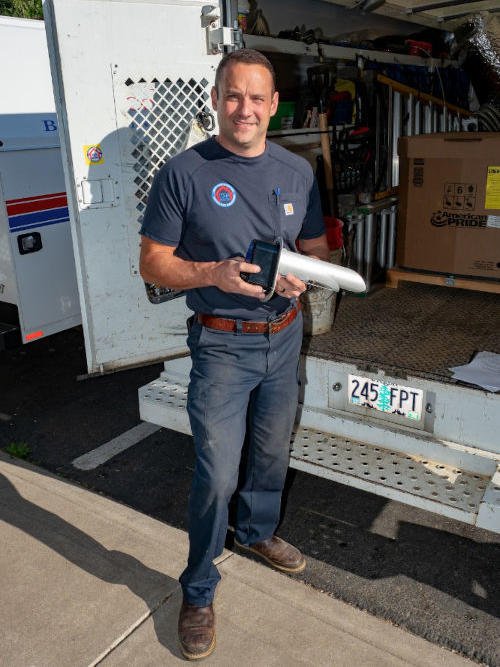 Are you susceptible to allergies or extra sensitive to debris?If so, you might benefit from an air purifier. This device actively extracts contaminants from the environment, leaving you with cleaner air. Here are some particles it may be able to remove:
Dust
Pollen
Pet dander
Mold
Bacteria
In addition to improving air quality, air purifiers can help lower energy costs. After they remove contaminants from the air, fewer particles clog your HVAC system, resulting in a more efficient appliance.
When choosing an air purifier, selecting a high-quality, certified product compatible with your home's size is important. At Four Seasons, our knowledgeable technicians can help you find one that suits your needs. We'll also perform an expert air purifier installation.
Upgrade Your HVAC System's Energy Efficiency
A great way to boost your air quality while reducing costs is by upgrading the system entirely. Here are a few ways to improve your HVAC system's energy efficiency.
Install an electric heat pump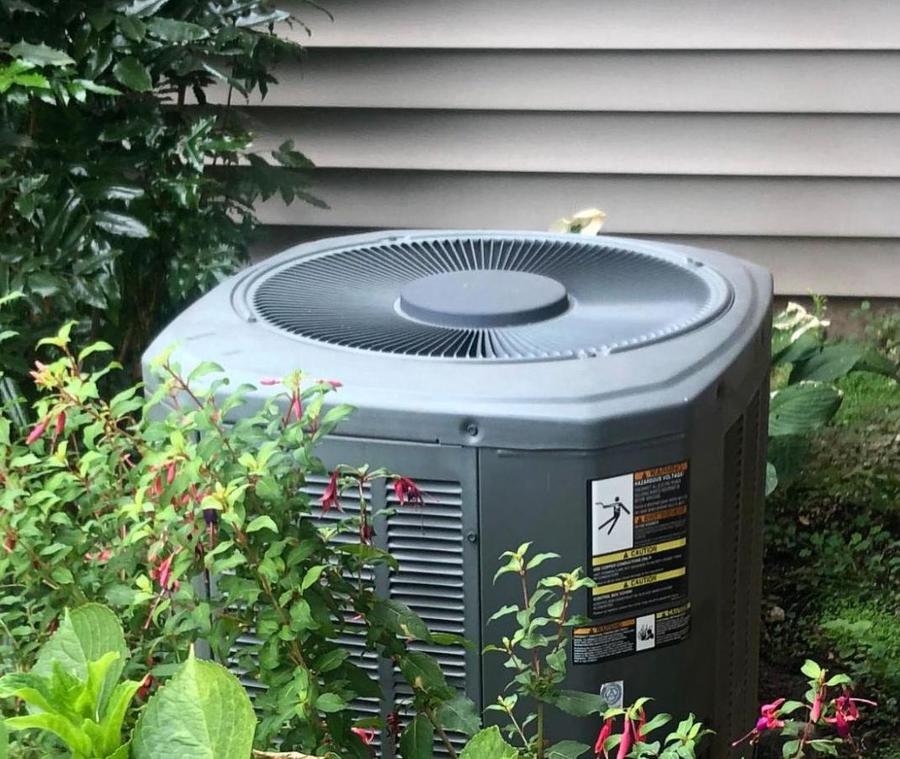 Electric heat pumps fit the bill if you're looking for an energy-efficient way to heat and cool your home. During winter, they transfer heat from outside to inside. Then, during summer, they remove warm air from your home's interior. Homeowners may choose between two main types:
Ducted heat pumps
Ductless heat pumps
Ducted heat pumps can borrow heat from outdoor air, water, or the ground. They rely on a central indoor unit and a series of ducts to spread this heat through your home. On the other hand, ductless heat pumps only come in air-source varieties. Unlike ducted versions, they have flexible installations and spread hot and cold air through air handlers installed in individual rooms.
Whether you want a ducted heat pump replacement or a ductless heat pump installation, Four Seasons is here to help. Not only will we handle the installation, but we'll also guide you through easy financing options and take care of warranties.
Caulk windows and doors
Is your interior temperature never where you want it to be? Your doors and windows may be the culprit. These entry points are susceptible to gaps and cracks, which allow air to leave and enter the home. In turn, this changes the room temperature and reduces energy efficiency. Sealing cracks with a silicone-based caulk is a great way to protect your home's air and conserve costs.
Smart thermostat installations
Adjusting your thermostat is key to lowering energy costs. Unfortunately, that's easier said than done. Most of us have probably left the house without turning off the HVAC system, leading to unnecessary costs. To prevent this from happening, more homeowners are turning to smart thermostats.
Unlike manual thermostats, smart devices let you adjust settings through your phone and set automatic schedules. They can maximize your energy efficiency by providing greater temperature control and ensuring you use your HVAC system only when needed. If you're interested in smart thermostat installations, the Four Seasons team is happy to help. We'll complete the project quickly, with a 100% satisfaction guarantee.
Increase Your Home's Ventilation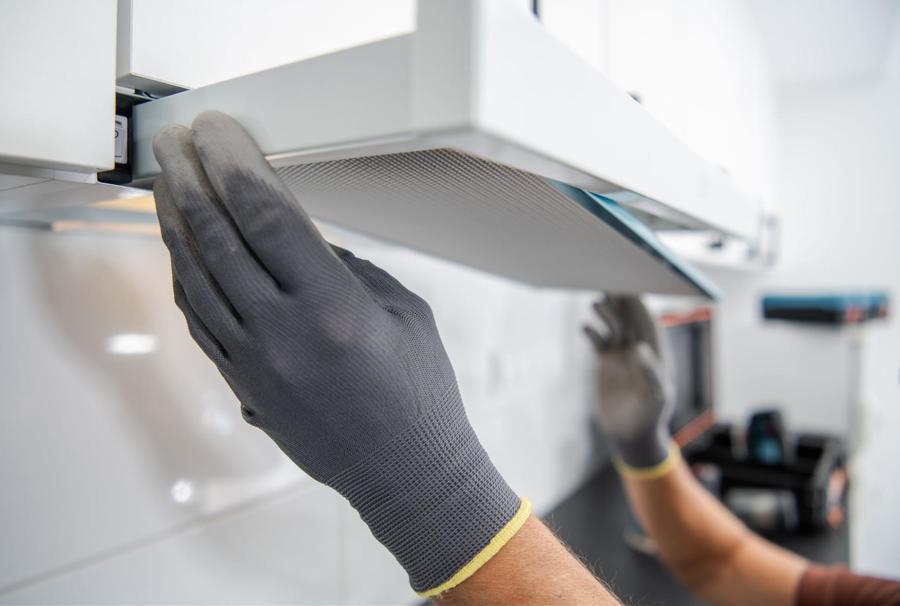 You've probably heard that proper ventilation is key to good air quality. But did you know it can also improve energy efficiency? Good ventilation reduces air pollution, creating a cleaner environment that helps your system thrive. Here are a few ways you can improve your home's ventilation:
Open windows
Turn on exhaust fans
Get regular HVAC maintenance
Opening windows and using exhaust fans are great ways to facilitate air circulation. You should also make sure your HVAC system is properly maintained. Regular tune-ups can help you prevent costly repairs and boost energy efficiency year-round.
---
Improve Your Portland Home's Air Quality Today With the Experts at Four Seasons
From improved air quality to lower costs, Portland homeowners can enjoy the benefits of having a high-quality, efficient HVAC or air purification system. At Four Seasons, our experts have decades of experience helping homeowners find the best HVAC and air quality products for their needs.
Enjoy five-star service by calling Four Seasons at 503-538-1950 or requesting an appointment online today.
Schedule Service
---
Similar Articles: