Getting Your AC Ready for Summer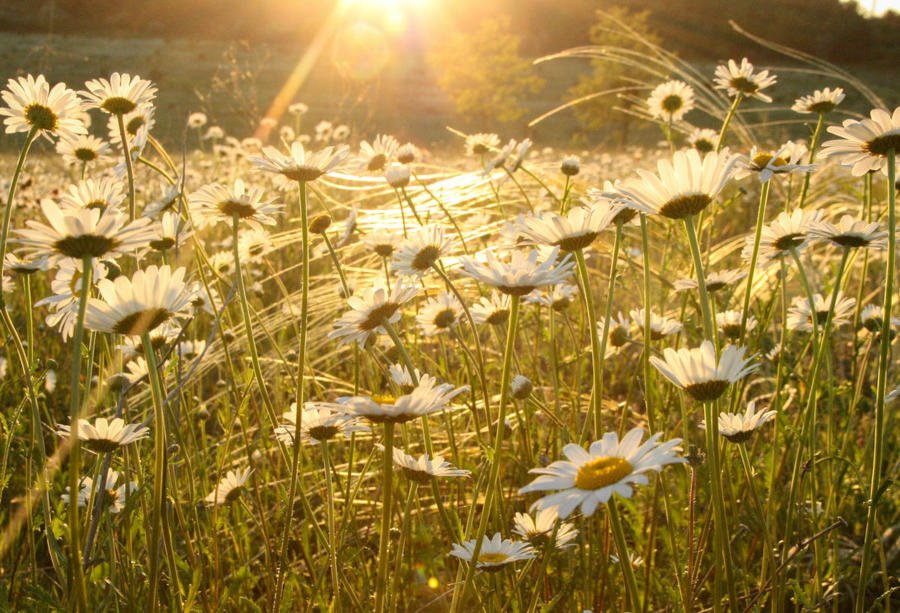 Is your air conditioner ready for another Portland summer? The Pacific Northwest is known for long, sunny days in June and July, leading to more intense heat in August. That warm weather requires work from your air conditioner. It won't operate efficiently without proper care beforehand.
A little TLC right now can help you avoid unnecessary AC breakdowns, which often come with expensive AC repair bills.
To help you prepare, let's review three simple things you can do right now to get your AC ready for summer:
Clean or replace your air filters
Clean debris off the outdoor unit
Get a professional AC tune-up
---
Want to schedule an AC or heat pump tune-up with Portland's most reliable HVAC company?
Contact Four Seasons Heating & Air Conditioning at 503-538-1950 or request an appointment online. Our NATE-certified technicians will perform a comprehensive 18-point inspection and cleaning of your cooling system. For over 40 years, we've been committed to extending the life of every air conditioning system and will provide expert guidance to keep your home energy efficient, safe, and cool for the summer.
Schedule Tune-Up
---
Clean or Replace Your Air Filters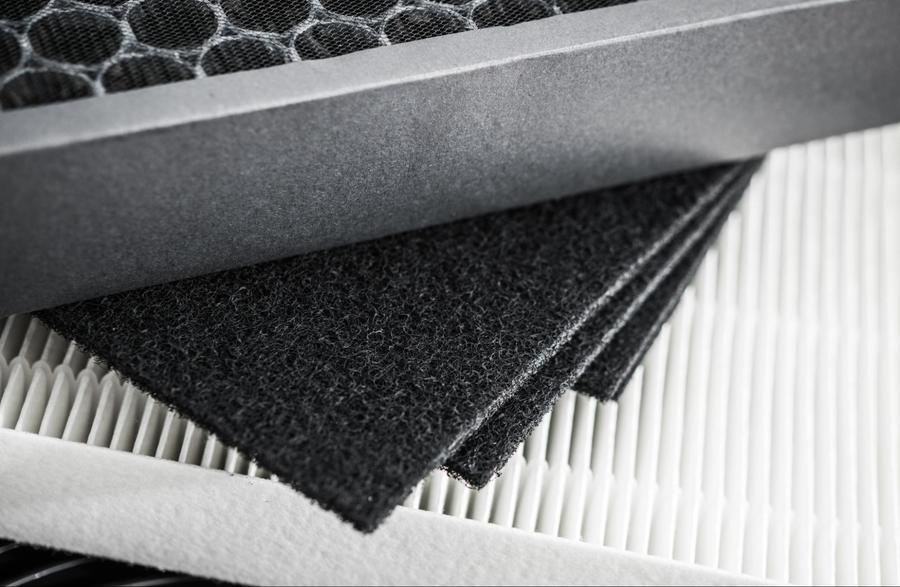 Going into summer, make sure your AC filter is clean and in good condition.
Air filters are designed to remove impurities from the air you breathe. They also allow efficient airflow to pass through your HVAC system. Unfortunately, as dust and other debris accumulate on your air filter, it gets clogged and causes a reduction in airflow. Without a healthy air intake, your AC will strain itself and have to work harder to cool your home.
When your AC is already working overtime to combat the humidity and heat of a Pacific Northwest summer, you don't want to throw in more stress due to a dirty air filter. So, make sure to clean or replace it often.
Not sure where it's located or how to change it? Contact Four Seasons' expert HVAC technicians for an AC tune-up or heat pump tune-up, and we'll handle it for you.
Clean Debris Off the Outdoor Unit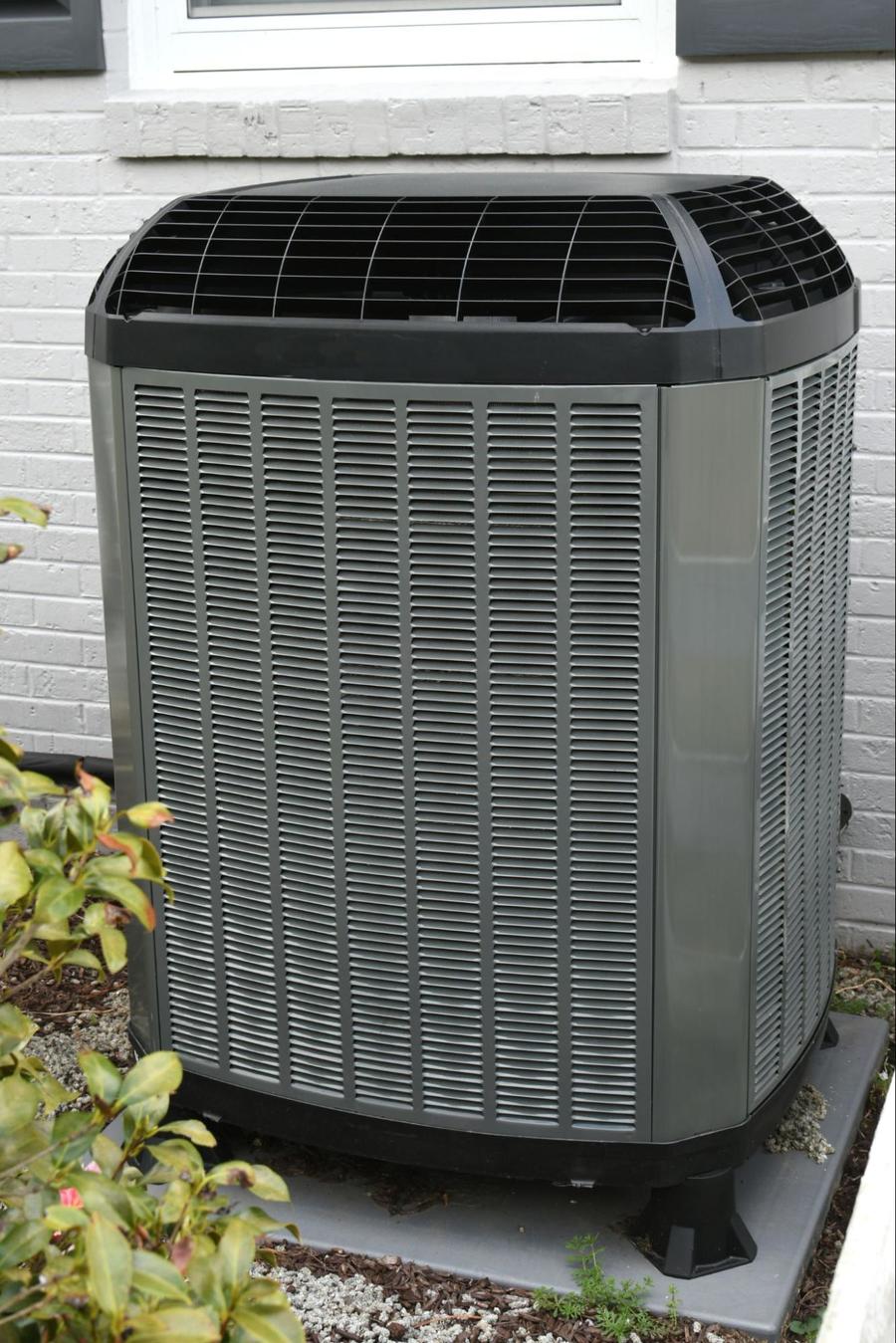 It's easy for outdoor HVAC units to get dirty. Bushes and other large plants often overgrow and can block one or more sides of the unit. Maybe you like covering up the unit with more attractive shrubs or plants, but it's important to keep a 2-foot clearance around the unit for healthy and safe operation.
Your outdoor unit has vents that allow for proper air circulation around the unit. If covered by overgrown plants or debris, they will block some of that airflow. The more airflow is compromised, the more you risk components inside the unit overheating.
You can also end up with dirty coils or even damp coils that are prone to the growth of bacteria and fungi. That compromises the functionality of your system and can lead to unnecessary AC breakdowns.
If you don't have the time or resources to clean your outdoor unit properly, leave that to Four Seasons NATE-certified technicians. We've served Portland homeowners since 1979 and will keep your AC system clean inside and out.
Get a Professional AC Tune-Up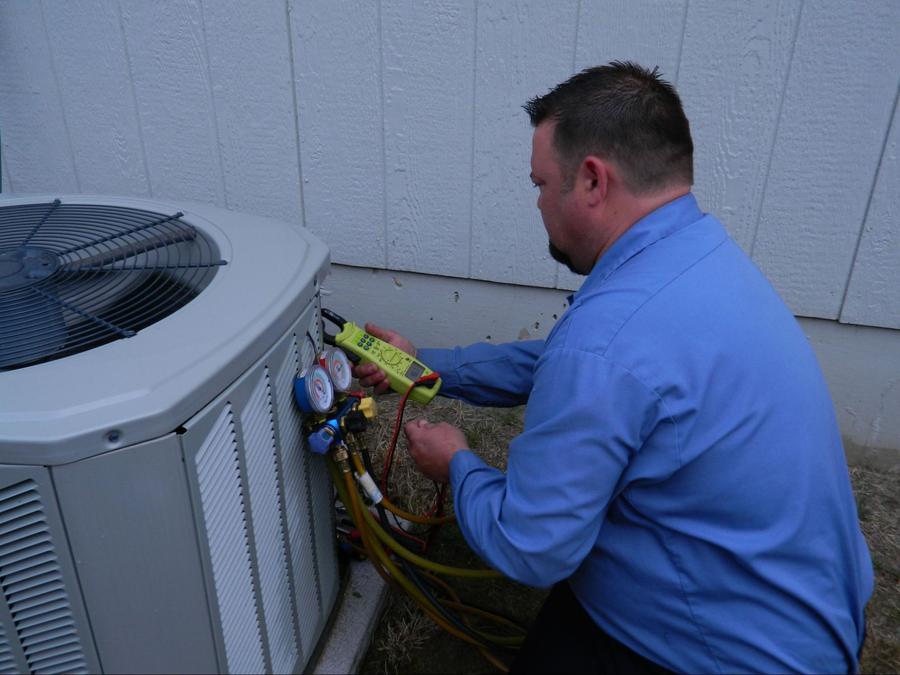 By far and large, the best way to prepare your AC for summer is by scheduling an AC tune-up with a professional HVAC technician.
Tune-ups are where the magic happens for your AC leading up to summer. At Four Seasons, it takes our expert technicians about one hour to complete a full AC tune-up. We look over every component of your system and will provide our honest recommendations for any parts that show signs of breaking down shortly. That includes inspecting your coils and other parts that often lead to summertime AC repairs and breakdowns.
From the condition of your blower motor and belt to the calibration of your thermostat, our tune-ups touch all bases to ensure your air conditioning is primed for peak summertime performance.
Tune-ups are the foundation of AC maintenance and come with some valuable benefits. Let's take a look at a few of those benefits.
Improved Energy Efficiency
AC tune-ups correct any problems that often reduce your cooling system's efficiency. A system that isn't overworked and stressed can function with less energy, which reduces your energy bills. Every year your system goes without a tune-up, the harder it will work and the higher your bill is likely to soar.
Reduce Breakdowns
A professional tune-up allows our experienced technicians to identify potential problems before they lead to expensive AC repairs or a complete AC breakdown. It's the same as getting routine oil changes and checking your tires to reduce vehicle breakdowns. Proper AC maintenance is the key to reducing your risk of inconvenient system breakdowns once the summer heat rolls into Portland.
Prolong Your AC's Lifespan
A well-maintained HVAC system is a longer-lasting system. When your system goes without cleaning year after year and parts are allowed to struggle until they give out, it puts unnecessary stress on your system. It makes the entire system work much harder than necessary, accelerating wear and tear. The longer the system is neglected, the faster it ages.
It only makes sense to get an annual tune-up so that your system lasts longer to avoid paying for an AC replacement before the system's time.
Get Your AC Ready for Summer With a Trusted Tune-Up From Four Seasons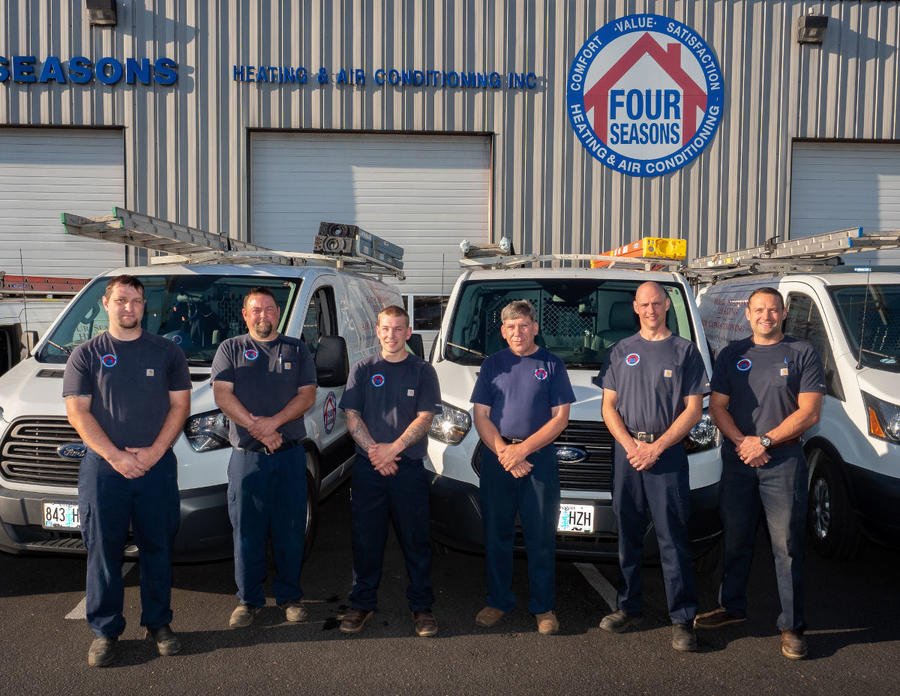 Since 1979, Four Seasons Heating and Air Conditioning has proudly served Portland homeowners with the highest quality AC and heat pump tune-ups. Regardless of your system's brand, model, age, or condition, rest assured that our friendly NATE-certified technicians will get it working in tip-top shape.
And if you're looking for even greater savings and peace of mind that you're protected against summer breakdowns, check out our annual maintenance plan. You'll get the AC tune-up you need, plus discounts on filters and replacement parts. Add priority scheduling for emergency service and no overtime charges, and it's clear how Four Seasons Heating & Air can save you money while keeping your system energy efficient!
Call us at 503-538-1950 or schedule an appointment online today.
Schedule Tune-Up