Preparing Heating Systems for Winter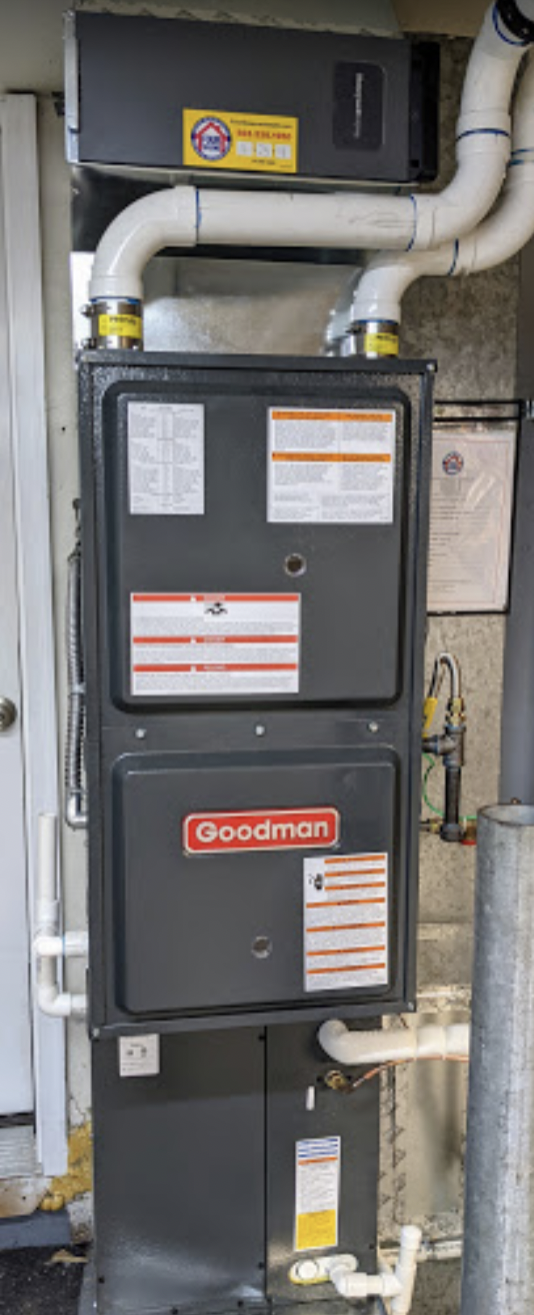 Before the cool weather rolls in, you'll want to confirm your heating system is operating in tip-top shape. So, what can you do as a homeowner to ensure you and your family will be warm and comfortable this winter? The best way to prepare your heating system for winter in Portland is with a professional furnace or heat pump tune-up.
Not only will you save on energy bills throughout the heating season, but you can also enjoy peace of mind that your furnace won't break down on chilly winter days and nights.
In this blog, we'll review:
Why you should prepare your heating system for winter
How to prepare your heating system for winter
---
Want reliable heating system tune-ups in Portland?
Schedule Service
---
Why You Should Prepare Your Heating System for Winter
For several reasons, performing yearly inspections and maintenance on your heating system is important.
It Prevents Heating Emergencies
The worst time to realize your system has a problem is when you need it most to heat your home. If your heating system breaks down in the middle of a cold snap, you may need to repair broken pipes, water damage, and the system during an inconvenient time. Preparing your heating system in advance helps detect existing problems and prevent future ones.
It Reduces Energy Bills
Your heating system could make it through the winter without a hitch, but not maintaining it could reduce its energy efficiency. A well-tuned heating system can save you money by reducing your utility bills.
It Improves Air Quality
Dust, pollen, microorganisms, and other airborne irritants may accumulate in your air ducts if your filter isn't working effectively. Make sure to book a heating system tune-up and replace your air filter. Doing so helps your family make it through the winter with fewer respiratory complications.
---
How to Prepare Your Heating System This Year
You can take some steps to ensure that your furnace or heat pump performs well this winter. Other tasks will need a knowledgeable technician. Fixing a potential problem before a breakdown is always less expensive than replacing a key component, such as your furnace's heat exchanger.
Here is a checklist we recommend following before the winter hits.
Replace Your System's Air Filter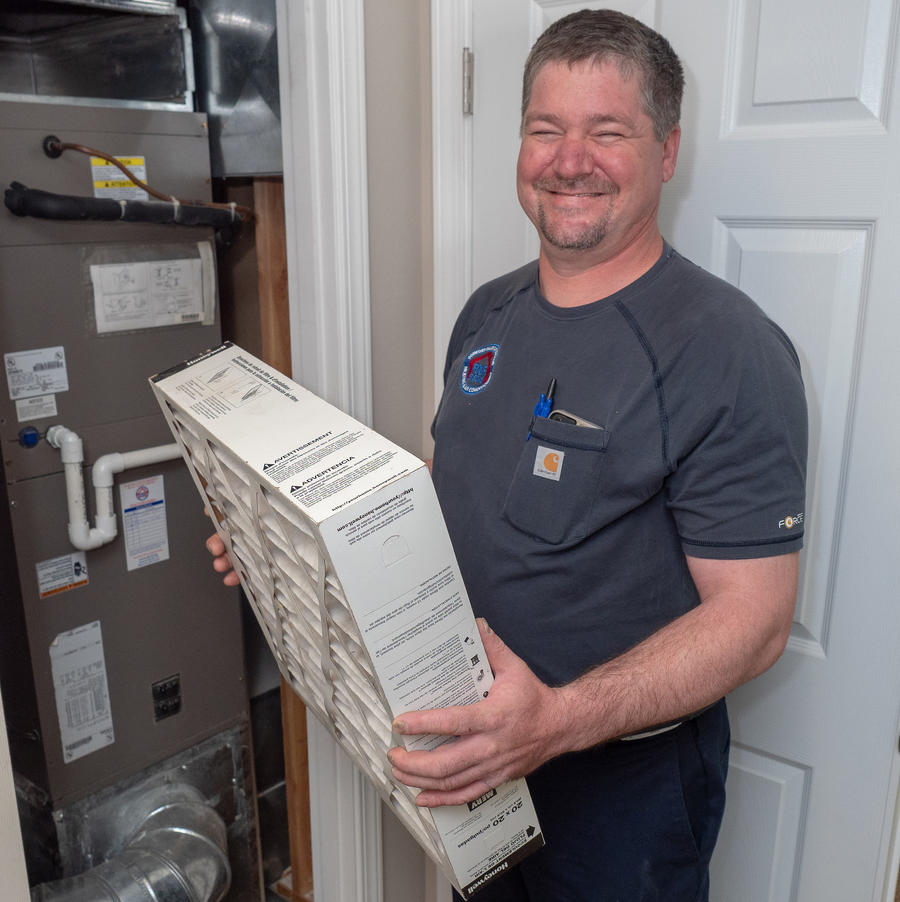 Dirty air filters reduce the heating system's efficiency, increase wear and tear, and decrease indoor air quality. Replacing your air filter is a simple step you can take to keep your heating system maintained.
Run Your Furnace
When your heating system gets turned on for the first time in months, the air ducts could release built-up debris into the indoor air. You should run your heating system at least once before the winter to clear out dust and other particles that could affect your air quality while checking each vent for dust or mold. Dirty duct systems can also reduce energy efficiency because your system needs to work harder to circulate air.
Check for Leaks and Parts That Need Oil
The most obvious sign that something is wrong is leaks and parts that aren't operating like they normally would. Check your furnace to see any visible signs of leaks or parts that need to be oiled ahead of the winter season. If you find an issue, you may need to schedule an appointment to have a professional tune your system up or make repairs.
Get a Professional Heating System Tune-Up
While you can do some simple things to prepare for the winter, you need to know a lot about HVAC systems to do the rest. Some of the things our NATE-certified technicians do during an inspection and tune-up include the following:
We lubricate all the parts in the system that require it
We ensure that all your filters are changed and installed correctly
We review all the safety controls for your unit to make sure that safe to use
We check the operating temperature, pressure, and energy efficiency of the unit
We make sure that the duct system doesn't have any obstructions and that air can circulate properly
We test the amp draw and clean the burners
We cycle the furnace to ensure it's properly calibrated
We check the furnace, compressor, gas lines, wiring, and other critical components
We perform a carbon monoxide test
We make all the repairs you need to ensure your system operates safely and efficiently throughout the winter
Consider installing a new furnace or ductless heat pump system if your heating system is old or outdated. At Four Seasons, we simplify this process with fair and honest pricing on new units.
---
Get Your Furnace Maintained By Portland's Trusted Heating Pros: Four Seasons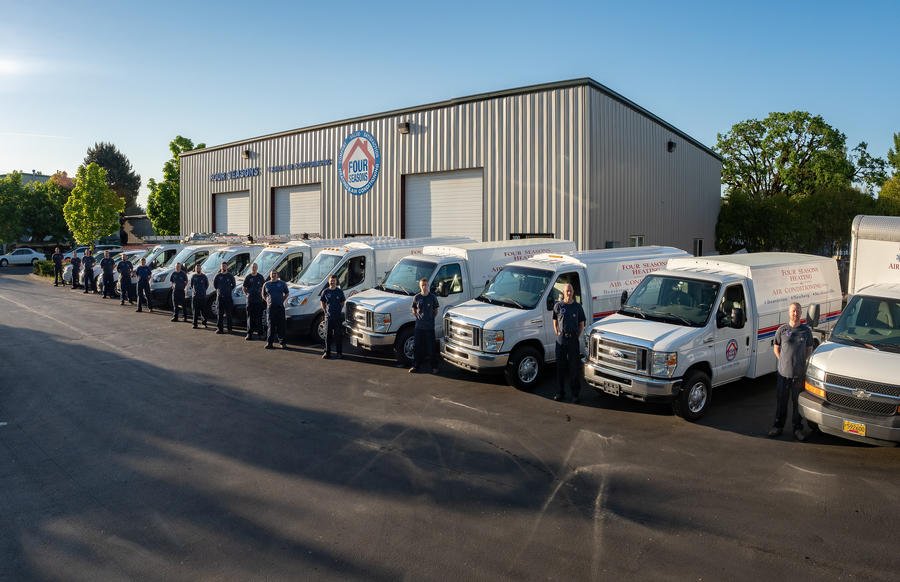 At Four Seasons, we make it easy to maintain your heating with individual heat pump and furnace tune-ups and an annual maintenance program. No matter the brand or model of your heating system, rest assured that our NATE-certified pros can service it with expert care so you can enjoy lower energy bills, fewer repairs, and guaranteed comfort all year round.
For convenient same-day appointments and honest prices, contact us today at 503-538-1950 or with the button below!
Schedule Service
---
Similar Articles: