What Does a Furnace Tune‑Up Include?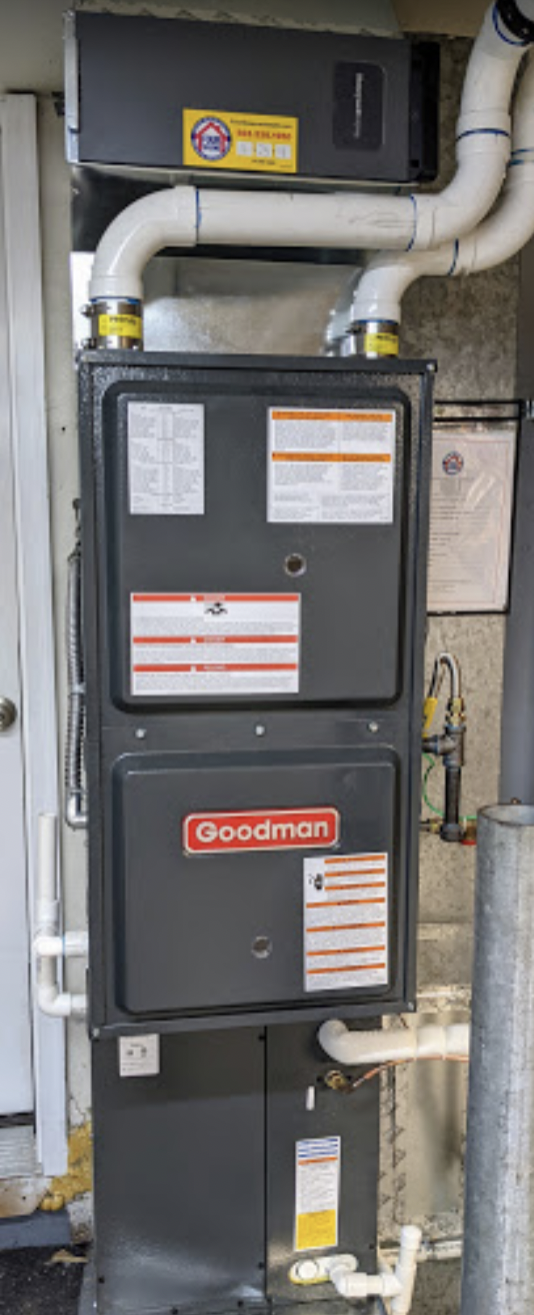 Furnace tune-ups offer many benefits, from optimizing your system's performance to potentially reducing your energy bills, but you may be wondering what exactly they include.
Contractors typically have a set checklist of steps that their technicians must complete during the tune-up to provide a reliable experience. Depending on the thoroughness of the checklist, you could enjoy more benefits. In this blog, we'll break down the steps technicians take during a basic or extensive furnace tune-up and how they can help you reap the benefits of heating maintenance.
Benefits of a furnace tune-up
Basic maintenance checklist
Extensive maintenance checklist
Reducing extensive furnace tune-up cost
We'll look at the goals of a furnace tune-up, the usual checklists for basic and extensive maintenance for HVAC contractors, and how you could reduce the costs for an extensive tune-up.
---
Want an extensive furnace tune-up for an affordable price?
Four Seasons provides a 21-point furnace tune-up that goes above and beyond basic maintenance. Our technicians are NATE-certified (North American Technician Excellence) and verified by a 3rd-party that they can perform at the highest industry quality standards, so you can rest assured that your heating system will be in good hands. Call us at 503-538-1950 or book below.
Schedule Tune-Up
---
Benefits of a Furnace Tune-up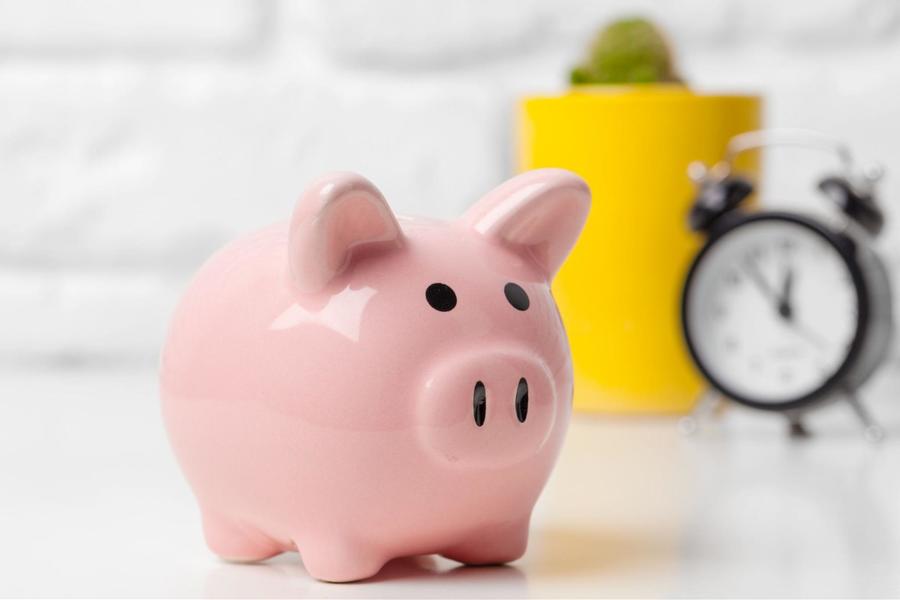 The thoroughness of a furnace tune-up directly affects how beneficial it will be for your system and energy bills, with the five main benefits including:
Extending your system's lifespan: Furnaces can last up to 18 years, but only with proper maintenance. Like a car, they rely on all their parts being clean and functional. If one part isn't working as well as it should, your entire system could be affected and wear out faster. Imagine if you never changed your car oil or replaced its tires—the same thing applies to furnace maintenance. Regular maintenance inspects for worn-out and dirty parts.
Reducing your energy bills: Furnace maintenance improves system efficiency. When your furnace can produce heat using less energy, you'll enjoy lower utility bills.
Increasing home comfort: An efficient furnace will heat your home more effectively and result in fewer hot/cold spots throughout your home.
Reducing breakdowns: Regularly checking your furnace for potential problems and repairing minor issues prevents major costly breakdowns in the future.
Basic Maintenance Checklist
To help you benefit from furnace maintenance, an HVAC contractor should include the following 7 steps in a standard tune-up checklist:
Checking thermostat: Improper thermostat settings can decrease home comfort and increase energy bills.
Tightening all electrical connections: Loose electrical connections can be hazardous.
Inspecting motors: Worn-out or broken motors can reduce the lifespan of your entire system.
Lubricating moving parts: Without lubrication, your furnace might need to consume more energy and possibly break down.
Checking and inspecting the condensate drain line: A clogged condensate drain line can cause water damage and increase your home's humidity levels.
Checking system controls: Getting your system maintained before the heating season ensures that it will start, operate, and shut off as it should.
Checking connections, combustion, and the heat exchanger: All three in good working order allows your furnace to operate safely and efficiently.
At the very minimum, a contractor should follow this basic maintenance checklist to ensure that your furnace is functional and not excessively consuming energy.
Extensive Maintenance Checklist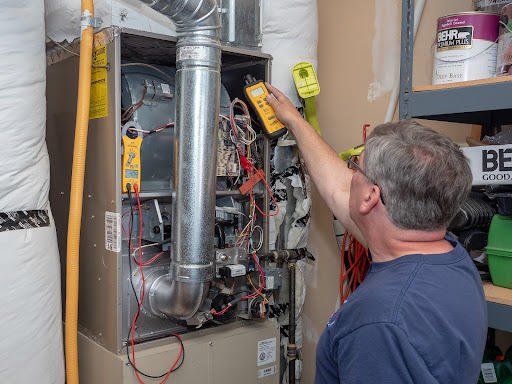 Each step of a maintenance checklist is called a "point." So, the basic maintenance checklist would be a 7-point furnace tune-up. An extensive maintenance checklist should cover upwards of 14 points.
With a more extensive maintenance checklist, you'll have more furnace parts operating at optimal performance. Optimal performance means fewer furnace repairs, lower energy bills, and a longer system lifespan.
For example, Four Seasons offers a 21-point furnace tune-up that includes:
Cycling the furnace: The technician will double-check that the furnace isn't short cycling. A short cycling furnace leads to wasted energy and decreased comfort, as your furnace won't reach your desired temperature.
Cleaning the blower: Having a dirty blower wastes fuel and reduces your furnace's efficiency.
Cleaning or changing the filter: Regularly changing the furnace filter keeps your furnace from overheating and improves your indoor air quality.
Testing safety controls: A technician will test the safety controls in your furnace, protecting you from fires and carbon monoxide poisoning.
Testing temperature differential: Temperature differential is the difference between the outdoor and indoor temperature. Testing your furnace's temperature differential verifies that it's within the normal heating capacity range. An abnormal temperature differential can cause you to spend more than you need to on your heating bills.
Cleaning flame sensor: Your furnace has a flame sensor that turns the system on only when it confirms there's a fire. However, when there is carbon buildup on the sensor, it will shut off your furnace even when there is a fire to ignite the gas.
Oiling the blower & inducer motor: The blower can seize and stop rotating without proper oiling. Furnaces cannot operate without a functional blower.
Testing amp draw to blower: When a technician measures how much power the blower is consuming, a high amp draw is a warning sign that the blower might break down soon.
Rating/setting furnace input: If the furnace input isn't precisely set, it will not provide the heat you're looking for.
Testing amp draw inducer: The inducer clears combustion gases from a previous heating cycle. A technician will test the amp draw to the inducer motor with a meter to check it's not high enough to start overheating.
Inspecting flue pipe: Your furnace's flue pipe vents gases outside. A corroded flue pipe or one with loose joints can cause the furnace to backdraft, allowing the combustion gases to enter your home.
Testing hot surface igniter: A hot surface igniter uses an electric current to heat up enough to auto-ignite gas. It can degrade if it stays on for extended periods after the gas ignites or if the surface temperature is too high.
Cleaning burners: Dirty furnace burners decrease the amount of heat in your home and prevent the system from evenly heating the area.
Tightening electrical connections: As mentioned above, loose electrical connections can be a home safety hazard.
Cleaning & adjusting pilot assembly: A dirty pilot assembly can be the reason why your furnace won't stay on.
Cleaning exterior: Keeping the furnace clean prevents soot buildup.
Testing gas pressure: Ensuring the gas pressure isn't too low will help keep your furnace as efficient as possible. Low gas pressure can increase the risk of overheating and damage to internal components.
Brushing & inspecting heat exchanger: A technician will confirm that the heat exchanger doesn't have cracks or isn't functioning. A cracked or dysfunctional heat exchanger can result in safety issues and an expensive replacement.
Testing for gas leaks: A furnace gas leak can circulate carbon monoxide throughout your home, with various adverse health effects.
Vacuuming burner compartment: A clogged burner compartment can reduce heat output, and the furnace will have difficulties starting up. Vacuuming the compartment will clean out any stuck debris.
Cycling condensate pump: High-efficiency furnaces use two heat exchangers to extract as much heat as possible and use colder exhaust/flue gases than usual, producing more condensation. The condensate pump traps and drains this condensation to prevent gases from entering your home. Cycling the pump lets the condensation correctly drain.
As you can see, each point in this 21-point furnace tune-up is vital for the safe operation of your heating system, not to mention your comfort and reasonable heating costs.
Reducing Extensive Furnace Tune-Up Cost
If you want a more extensive furnace tune-up but are hesitant about the cost, you're in luck. A maintenance plan allows you to schedule annual extensive furnace tune-ups without the costs of individual tune-ups stacking up over time.
Most contractors offer a maintenance plan that includes a free furnace tune-up with enrollment. Membership can also include various other perks.
When you enroll in Four Season's maintenance plan, you'll be able to enjoy:
15% off filters & replacement parts
Priority scheduling for emergency service calls
Pro-active reminders when it's time for maintenance
No overtime charges
Ability to transfer plans if you move
Contact Four Seasons for a Reliable 21-Point Furnace Tune-Up.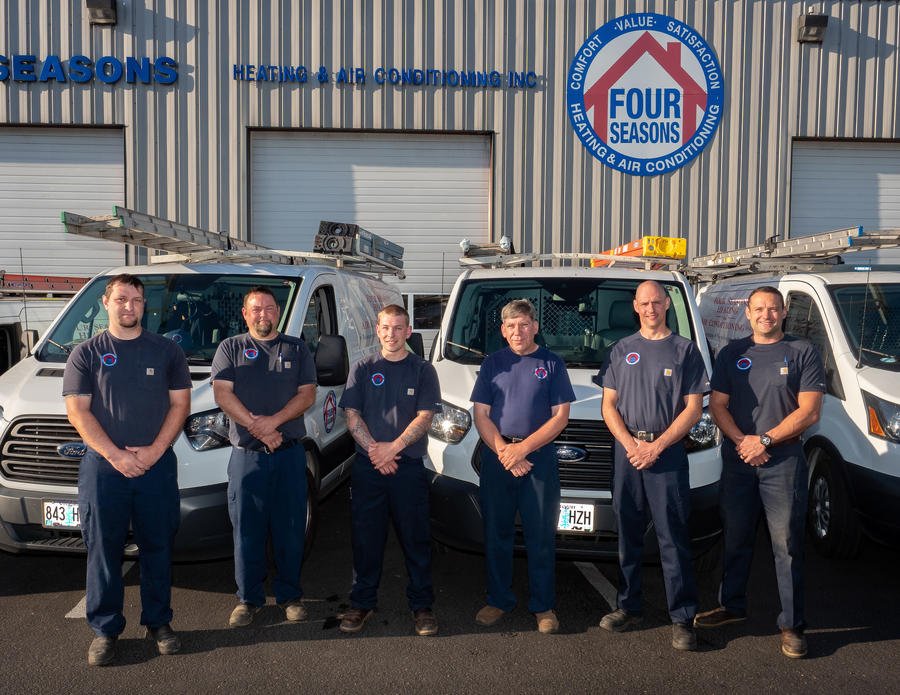 Four Seasons has provided comprehensive 21-point furnace tune-ups for homeowners in Portland and surrounding areas since 1979. We also have a popular maintenance plan that includes free furnace tune-ups and exclusive discounts. Our NATE-certified and highly-trained furnace technicians can maintain all brands and models. In just one hour, we'll finish inspecting, cleaning, and tuning your furnace so you can have peace of mind going into the heating season. That way, you can save money on future repairs and utility bills.
Call us at 503-538-1950 or book online to see why we have over a thousand 5-star reviews.
Schedule Maintenance
---
Similar Articles: