What is a Furnace's AFUE Rating, and Which Is Best For My Portland Home?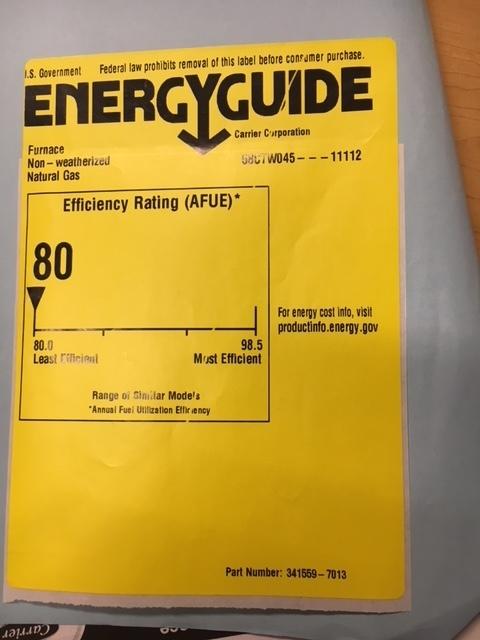 Ready to get a new furnace? If so, what is a furnace's AFUE rating, and why does it matter?
We recommend Portland residents invest in the highest AFUE rating within budget. But before you do, be sure to consult with an HVAC professional.
In this blog, we'll explain:
What is a furnace AFUE rating?
What are the benefits of a higher AFUE rating?
How to reduce upfront costs
Why you should consult with a professional
---
Is your furnace too expensive to run?
Schedule Estimate
---
What Is a Furnace AFUE Rating?
Furnace percentages, also known as Annual Fuel Utilization Efficiency (AFUE) ratings, indicate the energy a furnace uses to heat your home without waste. The higher the AFUE percentage, the more energy-efficient the furnace will be.
Weatherized vs. Non-Weatherized Furnaces
A weatherized furnace can withstand the elements and operate efficiently in various weather conditions. This may include features such as a sealed combustion chamber to prevent drafts, a durable exterior to protect against wind and rain, and insulation to retain heat. On the other hand, a non-weatherized furnace may not have these features and is more susceptible to weather-related issues, such as drafts and heat loss.
Weatherized furnaces are designed for outdoor installation and are typically used for commercial and industrial applications, where they receive exposure to the elements. Non-weatherized furnaces are designed for indoor residential installations and light commercial applications.
Current regulations require non-weatherized oil-fired furnaces to have an AFUE rating of at least 83, while weatherized versions of the same only need a 78. Weatherized gas furnaces must have a rating of at least 81, while all-electric furnaces must score a minimum of 78.
80% vs. 95% AFUE-Rated Furnaces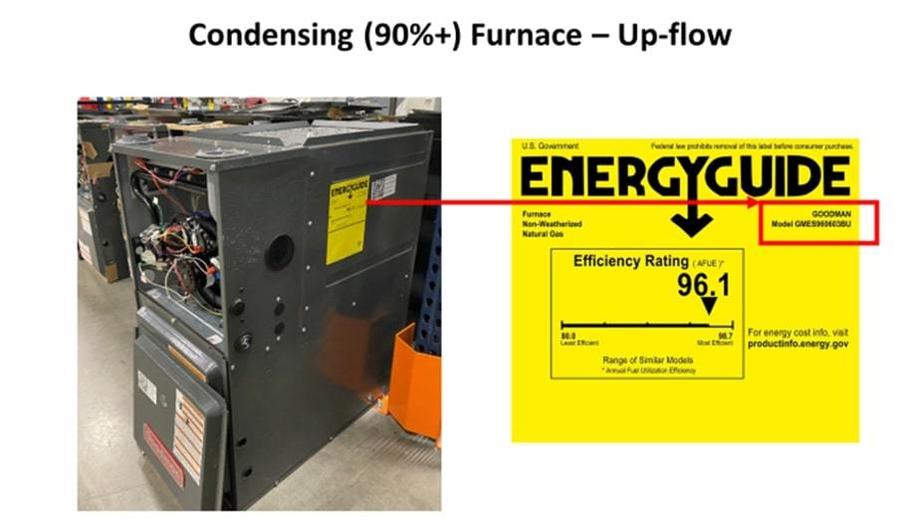 A furnace with a higher AFUE rating is more energy-efficient, which can lead to lower energy costs and a smaller carbon footprint. An 80% AFUE furnace means that 80% of the fuel used is converted into usable heat, while 20% is lost through inefficiency. On the other hand, a 95% AFUE furnace means that 95% of the fuel used is converted into usable heat, while only 5% is lost through inefficiency. In this case, a 95% AFUE furnace is more efficient than an 80% AFUE furnace.
It's worth noting that some high-efficiency furnaces can reach 98% AFUE. These furnaces are known as condensing and can be more expensive than the standard furnace but can save you a lot of money on energy bills in the long run.
What Are the Benefits of a Higher AFUE Rating?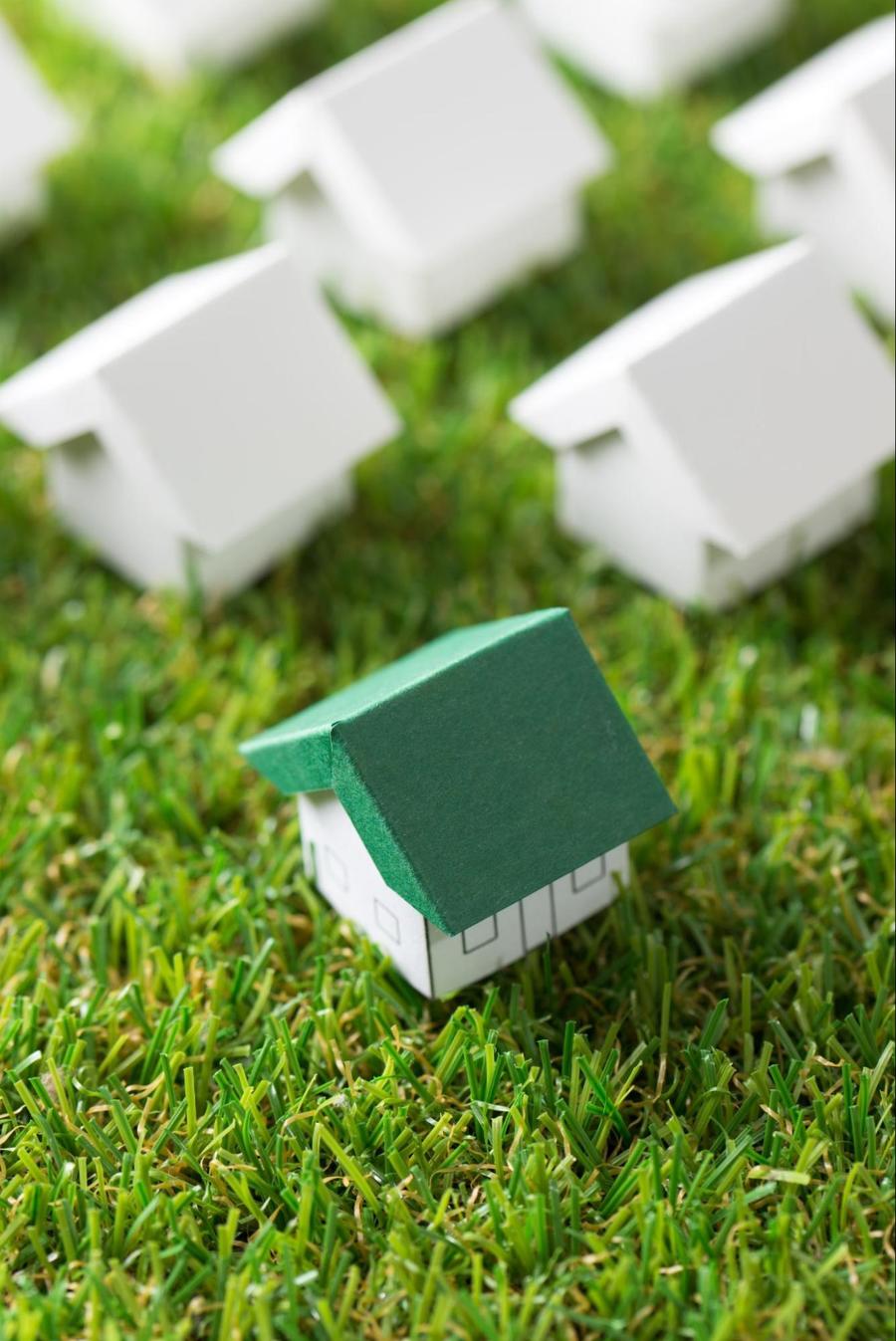 A higher AFUE (Annual Fuel Utilization Efficiency) rating on a furnace or boiler means that it is more energy-efficient, which can result in several benefits:
Lower energy costs: A higher AFUE rating means that more fuel is converted into usable heat, which means less fuel is needed to heat your home. This can lead to lower energy bills over time.
Reduced greenhouse gas emissions: A more energy-efficient furnace or boiler produces fewer emissions, which can help to reduce your home's carbon footprint.
Increased comfort: With a higher AFUE rating, your furnace or boiler will heat your home more effectively and efficiently, which can help improve your overall comfort.
Longer equipment lifespan: A high-efficiency furnace or boiler operates more effectively, prolonging its lifespan and reducing the need for repairs or replacement.
How To Reduce Upfront Costs
There are several ways to reduce upfront costs when purchasing a highly-rated AFUE furnace:
Look for rebates and tax credits: Many state and federal government programs offer rebates and tax credits for homeowners who install an energy-efficient furnace. Look for local and federal programs that you may qualify for; they can significantly reduce the initial cost of a high-efficiency furnace. Learn more in our "Ultimate Guide to HVAC Rebates" blog.
Compare prices from different suppliers: It's important to shop around and compare prices from different suppliers. Get quotes from at least three suppliers and compare their prices, warranties, and installation costs.
Consider a smaller unit: If you have a smaller home or live in a milder climate, you can get away with a smaller, less expensive furnace. At Four Seasons Heating & Air Conditioning, we offer a Best Price Guarantee, so you'll always pay the lowest price for quality service.
Finance or lease options: We offer special financing, including options with a 0% down and payments as low as $50 per month, installed. If you qualify for financing, installing a highly-rated AFUE furnace can be affordable.
Why You Should Consult With a Professional
A professional can help you weigh the factors that could impact your energy savings with a new furnace. They can help you choose the best option for your home, your family's needs, and your budget.
Regarding energy savings, your home's insulation levels and ductwork condition can play a big role. If your home is not well insulated, your furnace will have to work harder to keep it warm, which can offset the savings from a high-efficiency system.
Another thing to consider is the technology of the furnace. Some furnaces have advanced features like variable-speed blowers or multi-stage burners that can significantly affect energy savings.
By considering all these factors, a professional can help you make an informed decision and choose the furnace that will save you the most money in the long run.
---
Is it time to replace your furnace?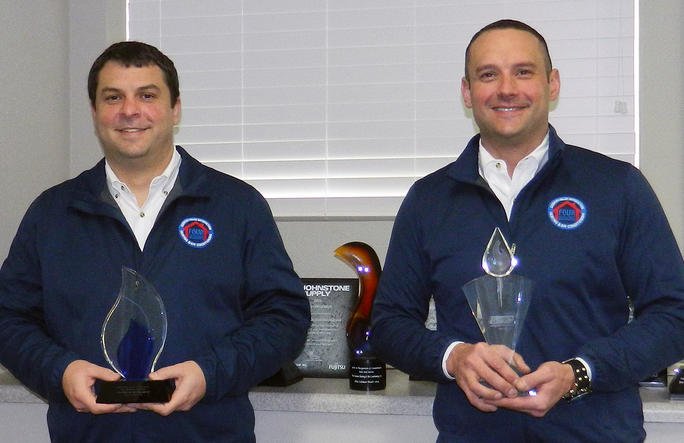 Schedule Estimate
---
Similar Articles: