What Maintenance Should Be Done on Your AC or Heat Pump?
Keep your AC and heat pump in prime condition by ensuring you get it serviced. Most services will include a thorough inspection of all components for damage, detailed cleaning of all surfaces, a recalibration of all settings, and a realignment of all shifted parts. After the service, the AC and heat pump should look and function like new again.
Regular maintenance extends the life of the equipment, prevents costly repairs in the future, and keeps the system running as efficiently as possible.
So, what maintenance should you get for your AC, and what maintenance should you get for your heat pump? The following types of maintenance are recommended for both AC and heat pump systems:
Change or clean your air filters regularly
Keep the outdoor unit clean and free of debris
Schedule annual maintenance with trusted professionals
Make any necessary repairs
Invest in a maintenance plan
---
Are you looking for reliable AC or heat pump maintenance?
Four Seasons has been in business since 1979. We have decades of experience in servicing all AC and heat pump types. We offer 2-hour appointment windows and fast and convenient scheduling. You can count on us to be there when you need us!
Schedule Service
---
Change or Clean Air Filters Regularly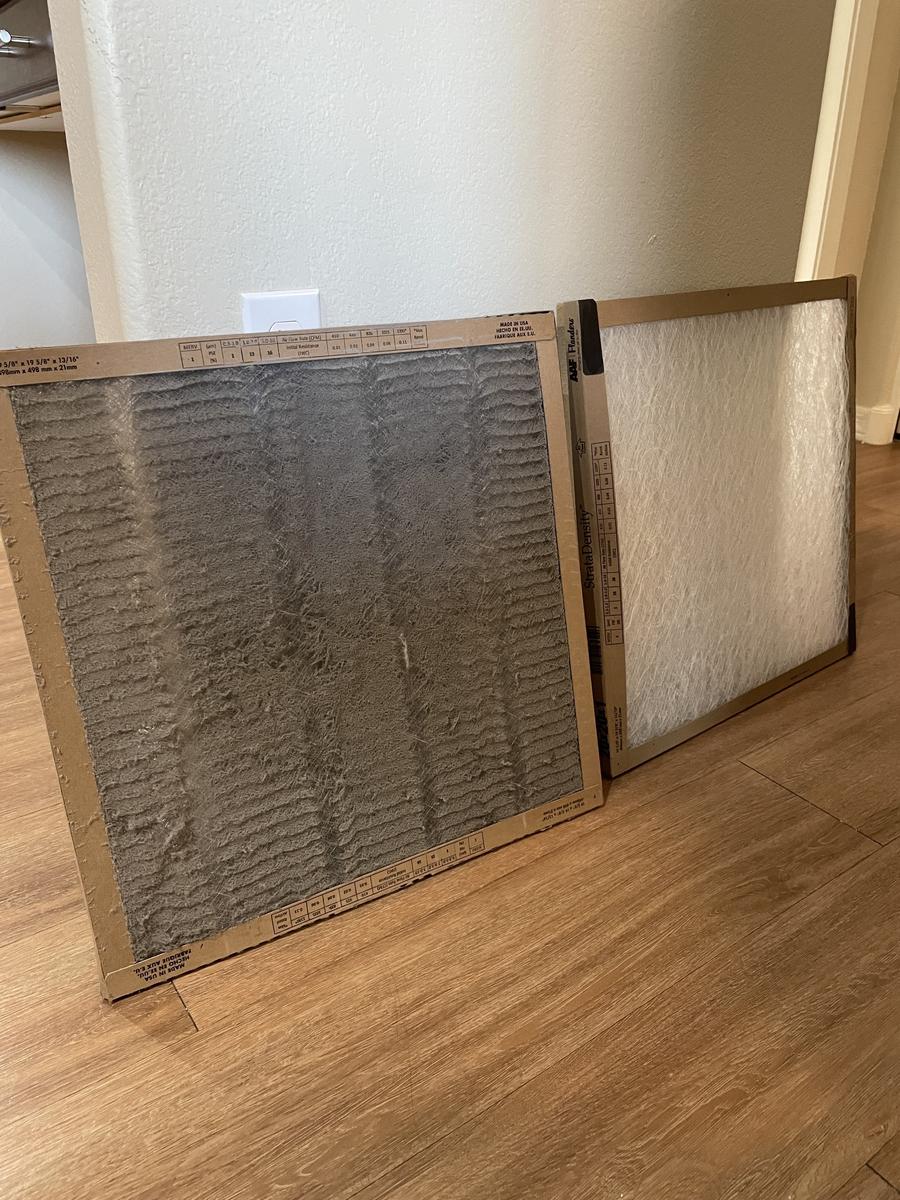 Air filters can easily get clogged, especially if you live in a high-traffic area, if construction is nearby, or if you have a lot of visitors and pets in your home. Most HVAC companies recommend changing the air filters once every 90 days; however, you might need to change them even more frequently if you heavily rely upon your HVAC system.
When changing the filters, we can explain the different types that are available and the benefits that they have to offer. For example, UV filters do an excellent job of killing pathogens, while activated carbon filters effectively remove odors from the environment.
Keep the Outdoor Unit Clean and Free of Debris
Dirt, dust, and other obstacles can clog the outdoor unit. Wind, rain, and other environmental elements may cause different types of debris to get stuck on the outdoor units. In the winter, the outdoor unit may become partially frozen.
If leaves or other debris are caught up in the fans or the ducts, they can damage the system. We highly recommend you check on the outdoor unit throughout the year and give it a quick clean.
Schedule Annual Maintenance with Trusted Professionals
We highly recommend that you schedule maintenance at least once a year. An ideal time is during late spring or early summer. Ideally, the AC should be fully serviced before you turn it on.
For heat pump systems, you should get them serviced once a year if you only use them for cooling purposes. However, heat pumps are versatile and can provide heating and cooling services. If the heat pumps are your home's primary heating and cooling system, get them serviced twice a year, once for the heating system and once for the cooling system.
Make Any Necessary Repairs
Unless your AC or heat pump system is completely failing and no longer functioning, most people won't get it repaired. They'll bury their heads in the sand and pretend nothing is wrong. However, that's a problematic attitude to have. The longer you wait to seek help, the more likely the problem will spread and worsen. Timely repairs can save you from many future headaches and help you preserve the integrity and efficiency of the AC and heat pumps.
You should reach out to us for heat pump or AC repair as soon as you notice the following:
Difficulties turning the unit on or off
Cold or warm spots in the home
Uneven heating or cooling throughout the home
Water stains or leaks around the unit
Unusual sounds whenever the heating or cooling is turned on
Our team will thoroughly assess the situation and provide you with multiple solutions. We'll take into account your budget and also your needs.
Invest in a Maintenance Plan
It can be difficult to remember to schedule a service. While you might not notice a difference initially, issues can quickly add up and impair the system's performance.
At Four Seasons Heating and Air Conditioning, you can get yearly heating and cooling maintenance for just $249 with our maintenance program. Members who join our maintenance plan can also enjoy 15% off filters and replacement parts, priority scheduling for emergency service calls, and no overtime charges. We'll also give you proactive reminders for when it's time to book a service! You'll never miss another appointment!
---
Get Your AC or Heat Pump Serviced! Call Four Seasons Today!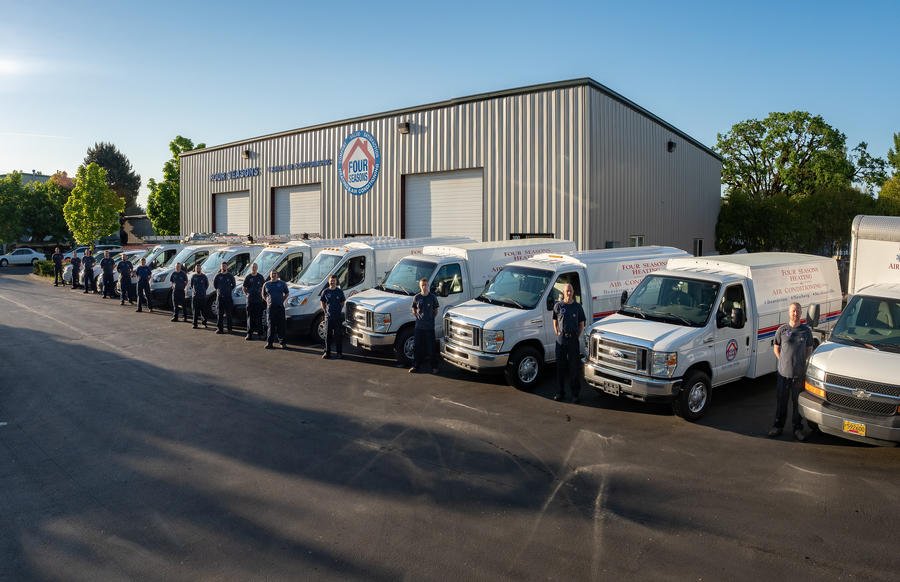 Enjoy reliable, affordable AC or heat pump service when contacting Four Seasons. Our HVAC specialists will do an excellent job while providing you with fair and honest prices. We have hundreds of 5-star reviews and can offer you a 100% satisfaction guarantee on our work.
Schedule a service today by calling 503-538-1950.
Schedule Service
---
Similar Articles: