When Is it Time to Replace My Gas Furnace?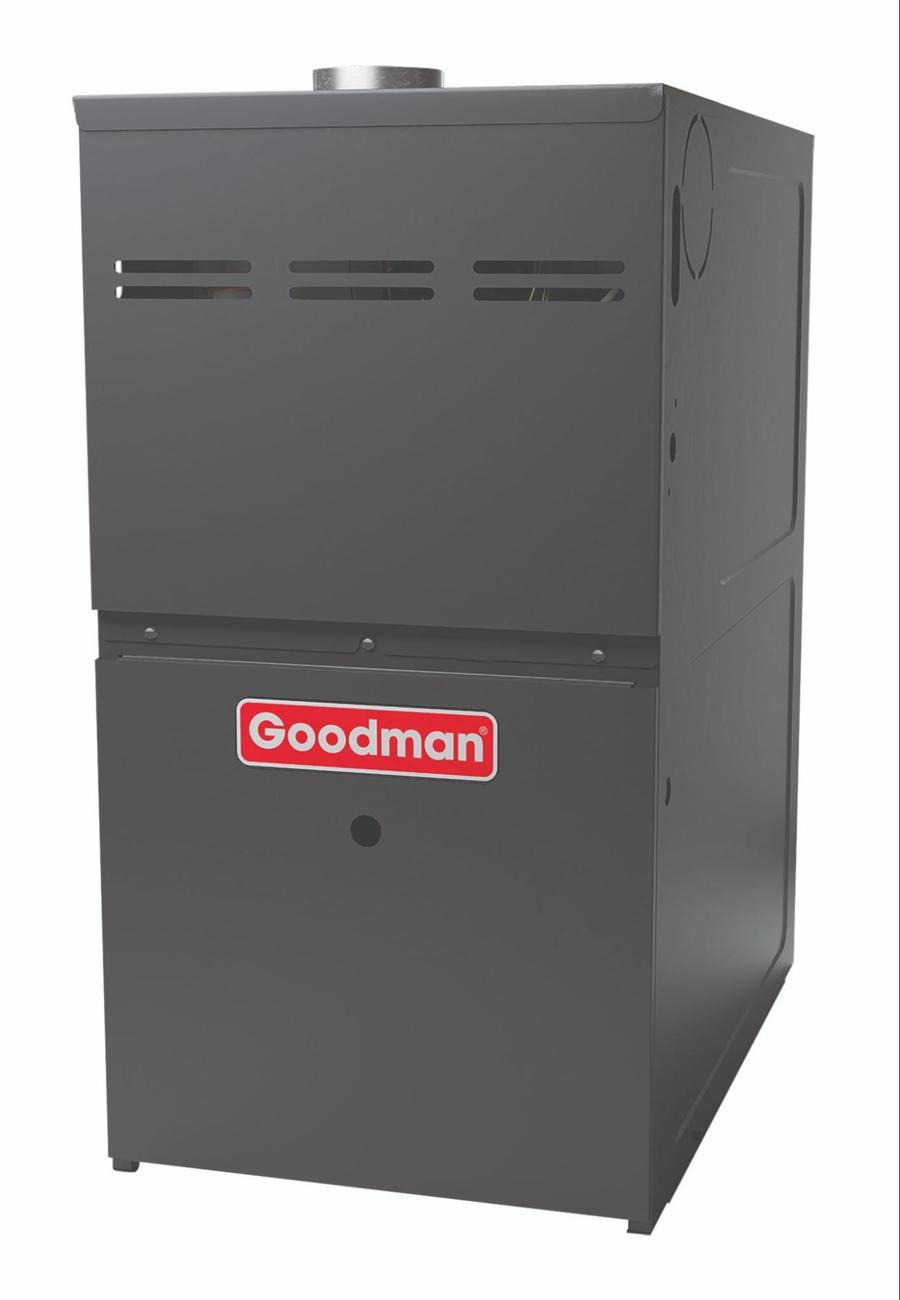 When chilly temperatures arrive, Portland homeowners need reliable heating. That's why many people choose to install a gas furnace; they're powerful, less expensive to operate (when compared to electric models), and, if properly maintained, can last a long while.
That said, you will eventually need to replace your equipment. To help you assess the state of your gas furnace, we'll review signs that it's time for a replacement in this blog.
Furnace is 15-20 years old
It needs frequent repairs
Increasingly high energy bills
Expired warranty
It doesn't keep you warm
We'll also discuss why replacing your gas furnace can be more cost-effective than repairing it. Installing a new heating system is a significant investment, and you deserve to have peace of mind about your decision.
---
Rather speak to a licensed HVAC technician? Contact Four Seasons Heating and Air Conditioning for a free estimate on a brand new gas furnace. We offer honest service, fair prices, and a guarantee of 100% customer satisfaction. Call us at 503-538-1950 or click the button below.
Schedule Free Estimate
---
Furnace is 15-20 years old
Research shows that an electric furnace can last anywhere from 15-30 years. On the other hand, gas furnaces tend to have a shorter life expectancy at around 20 years due to more complicated machinery. If your gas furnace is past the 15-year marker, it might be time to start preparing to replace it.
While annual maintenance is vital and will keep your furnace lasting as long as possible, its major components will stop working at a certain point. At that point, it's more cost-effective to replace the entire system instead of repairing or replacing single parts. Replacing the system is even more important if you have an expired warranty because your costs will be 100% out of pocket. We'll discuss warranties more below.
Are you concerned about the cost of a new furnace? Four Seasons has straightforward financing options available. To learn more, visit our financing page.
It needs frequent repairs
Does it seem like your gas furnace needs more and more frequent repairs? If so, you may benefit from a system replacement.
We say this for two reasons:
Repairs can eventually cost the same as a brand new replacement. It's normal to need small repairs and replacements. But when the average furnace repair is $250 to $3,000, the costs can start to add up over time. Gas furnace repairs tend to take longer and cost more money than electric furnace repairs due to more complex designs requiring a licensed and trained gas line professional to complete the repair.
Frequent repairs signify that your furnace is nearing the end of its lifespan. If it has frequently let you down year after year, it's probably no longer able to withstand your heating demands because of:
Old age
Failing components (e.g., heat exchanger or blower motor)
Lack of maintenance
Combination of all three
Surprise breakdowns usually happen when you need your furnace the most on a freezing winter day. Ensure your household can stay warm and comfortable by potentially investing in a furnace replacement.
Pro tip: Because gas furnaces have burners that create soot, it's essential to clean the burners regularly. Without proper soot removal, the burners can fail, causing your furnace to break down. Get an annual furnace tune-up if you have warranty coverage or a younger furnace system to prevent surprise breakdowns and keep the warranty valid.
Increasingly high energy bills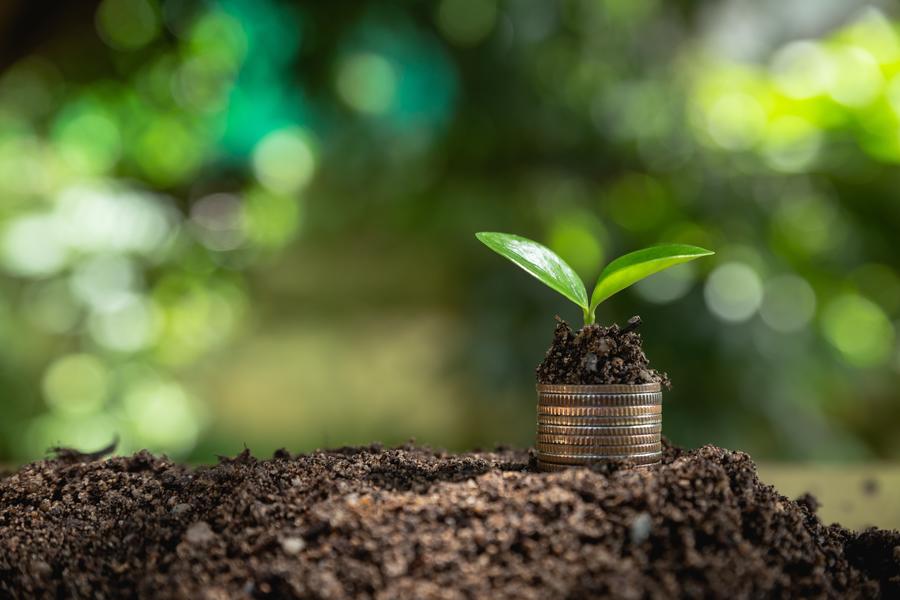 According to Energy.gov, space heating is most of a homeowner's energy bill. If your energy costs have been on the rise, your furnace may not be operating like it used to and could be nearing the end of its lifespan.
Routine tune-ups will help your furnace operate at peak efficiency unless you've neglected maintenance over the years. Neglect could cause permanent damage to your furnace that isn't cost-effective (or possible) to repair.
Given that natural gas prices in Portland are slightly less than the national average, the cost difference of an inefficient furnace may not seem like much. However, it's wise to consider upgrading to a high-efficiency unit if you want to reduce your household's energy consumption and greenhouse emissions.
At Four Seasons, we can install a new furnace in as little as one day. We'll even handle permitting, warranties, and rebates for you!
Expired warranty
Most gas furnaces come with a 10-year parts warranty. Have an expired warranty and need a critical part replaced? You might be better off installing a brand new furnace.
For example, replacing a heat exchanger (the "heart" of how your gas furnace turns fuel into heat) costs an average of $1,500— not including the labor to replace it, which can run you upwards of $500. Meanwhile, a new furnace costs an average of $3,250.
When a repair is 50% more of the cost of a brand new furnace, it's clear that replacing critical parts without a warranty is not cost effective.
If your warranty has expired, it pays to invest in new equipment that will serve you with fewer headaches and financial burdens.
Tip: 10 years can go by fast, but did you know you can accidentally void your warranty before that time is up? Most manufacturers require once-a-year professional maintenance to keep a warranty intact. Schedule a furnace tune-up with a licensed HVAC technician to rest assured that your parts replacements will have coverage for as long as possible.
It doesn't keep you warm
Gas-powered furnaces can put out substantial heat by design. When your furnace can't keep you warm enough, it might be time to consider a replacement, especially if you've had frequent repair bills.
Before making replacement recommendations, many high-quality HVAC companies will first provide a free in-home estimate. During the estimate, they'll perform a load calculation to assess your home's layout and energy needs to help you choose the right-sized unit for your new furnace. Having a properly sized furnace ensures that you'll get the most comfort for the right budget.
At Four Seasons, we train our comfort advisors to provide expert heating guidance. To learn more, visit our furnace installation page.
Ready to install a new gas furnace? Trust Four Seasons for guaranteed satisfaction.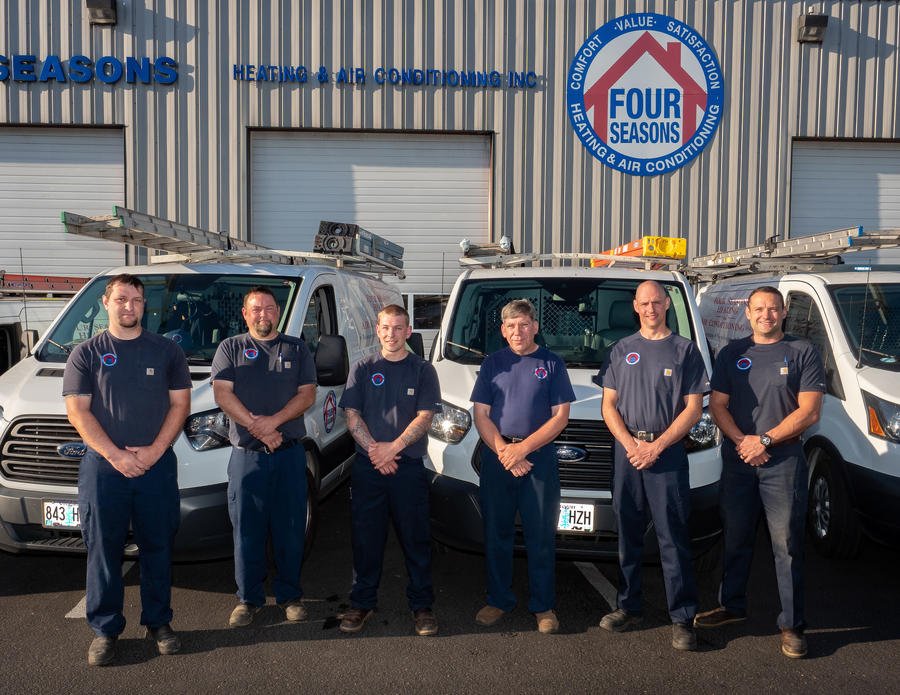 For more than 40 years, the qualified heating professionals at Four Seasons have served the Portland community with no-nonsense, reliable HVAC service. If you're looking to replace or install a new gas furnace, our NATE-certified technicians will review all of your options. We'll also provide upfront, honest, and fair prices. And if you choose to hire us for the install, you can rest easy knowing that we offer extensive parts and labor warranties.
Call us at 503-538-1950 or schedule an appointment below.
Schedule Free Estimate