Can a Ductless Heat Pump Cool and Heat a Whole House in Portland?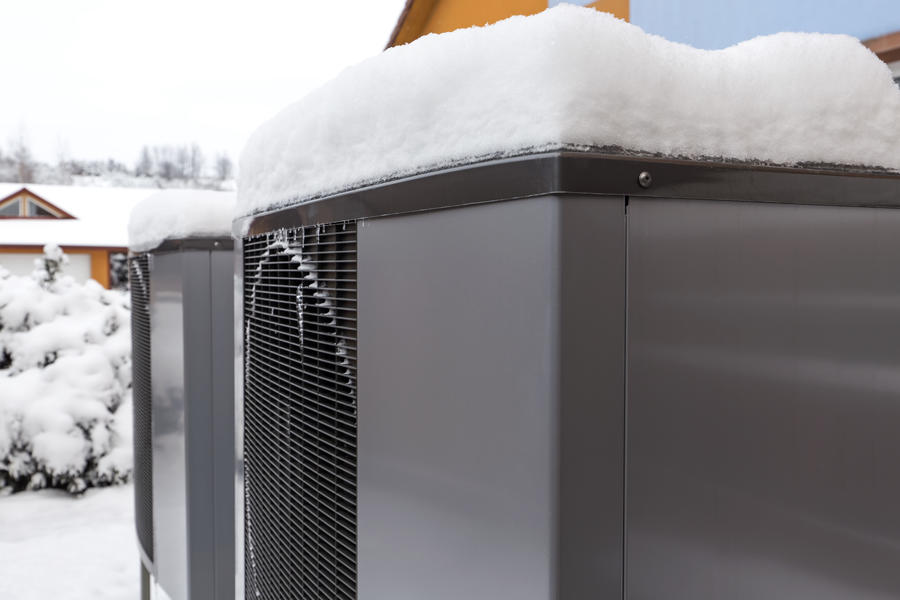 If you're looking for a more energy-efficient way to heat and cool your home, you may have considered a ductless heat pump. Also known as a mini split heat pump, these devices can deliver high-quality heating and cooling — without any internal ductwork.
A common question regarding these systems is, "Can a ductless heat pump heat and cool my home?" The short answer is yes — you can rely on a ductless heat pump to effectively heat and cool your entire home. You can also pair it with a gas furnace to fulfill your cooling needs. In this blog, we'll take a closer look at ductless heat pumps by exploring the following subjects:
How Ductless Heat Pumps Work
Reasons to Install a Ductless Heat Pump in Portland
Benefits of Ductless Heat Pumps
Keep reading to discover everything from how ductless heat pumps work to where you can find the best HVAC experts in the greater Portland Metro area.
---
Are you interested in ductless heat pumps?
Our expert HVAC specialists at Four Seasons can examine your home, recommend the best system and perform an expert installation. For good, old-fashioned service with a 100% satisfaction guarantee, call us at 503-538-1950 or request an appointment online today.
Schedule Estimate
---
How Ductless Heat Pumps Work
Before we review the benefits of ductless heat pumps, let's review exactly how these systems work. In essence, ductless heat pumps consist of two main parts: interior head units (mounted to walls or ceilings inside your home) and a main, external unit.
Unlike air conditioners or furnaces, heat pumps can perform heating and cooling functions. When it's cold out, the heat pump borrows warm air from outside and delivers it into your home. When it's warm out, the heat pump removes warm air from inside, leaving you with a cool home. It's worth noting that heat pumps may struggle to bring in warm air when it's very cold out. That's why many homeowners use ductless heat pumps for cooling and gas furnaces for heating.
Reasons to Install a Ductless Heat Pump in the Greater Portland Metro Area
Now that you understand how ductless heat pumps work, you might wonder: Should I install one? Here are some reasons you might want to consider a ductless heat pump over a traditional central AC system.
No Existing Ductwork
If you've ever used a central AC unit before, you know this technology relies on internal ductwork. A single unit spreads cool air through the ductwork, distributing it into individual rooms. However, not all homes have existing ductwork.
While you could build ductwork, this process is often time-consuming and expensive. You could also install window AC units — however, because their cooling abilities are not very effective, these units are best used temporarily. For a more permanent solution, you may want to consider ductless heat pumps. As the name suggests, they don't need any ductwork, making them a great choice.
Pair with a Gas Furnace for Cooling Comfort
As mentioned above, ductless heat pumps are especially effective when paired with gas furnaces. If you already have a heating system and are looking for something to enhance your cooling comfort, ductless heat pumps will do the job.
Provide Comfort to Specific Rooms & Additions
Unlike central AC systems, ductless heat pumps have separate units for individual rooms. Instead of keeping your entire home at one temperature, you can adjust temperature and comfort levels for different areas.
Benefits of Ductless Heat Pumps for Portland Homeowners
Compared to central units, ductless heat pumps offer many unique benefits. Here are some top perks that homeowners in the greater Portland Metro area can expect.
Versatility & Ease of Installation
A major benefit of ductless heat pumps is their easy installation. There's no need to build or dig into any ductwork — all the technician needs to do is drill small holes in the interior units. The installation can be done in as quickly as 15 minutes.
Precision Temperature Control
Another reason why many homeowners prefer ductless heat pumps is because of the heightened temperature control. Instead of heating and cooling your entire home from a single thermostat, you can heat and cool your rooms separately. This is especially helpful if you have multiple household members with different temperature preferences.
Energy Efficiency & Savings
Assuming you don't need to build new ductwork, a ductless heat pump system will generally cost more than a traditional central AC system. However, it makes up for this extra cost in increased energy efficiency. Because you can heat and cool rooms separately, ductless systems are more efficient than central units. In other words, they let you minimize the amount of heating or air conditioning you consume. Not only does this lead to lower energy costs, but it's also more environmentally friendly.
To ensure you get the highest quality, most efficient system possible, you should always work with a reputable company, such as the Four Seasons team. We offer a team of NATE-certified technicians to deliver one-day ductless heat pump installations. And, thanks to our 100% satisfaction guarantee, you can trust that you'll be happy with the service.
---
Interested in a Ductless Heat Pump Installation? Contact Four Seasons Today
Since 1979, our experts have delivered 5-star quality HVAC services to homeowners across the greater Portland Metro area. With every project, you can expect convenient scheduling, fair pricing, and a commitment to quality. To learn more, contact us at 503-538-1950 or request an appointment online today.
Schedule Estimate
---
Similar Articles: