Ducted vs. Ductless Heat Pump: Which is Better for my Portland Home?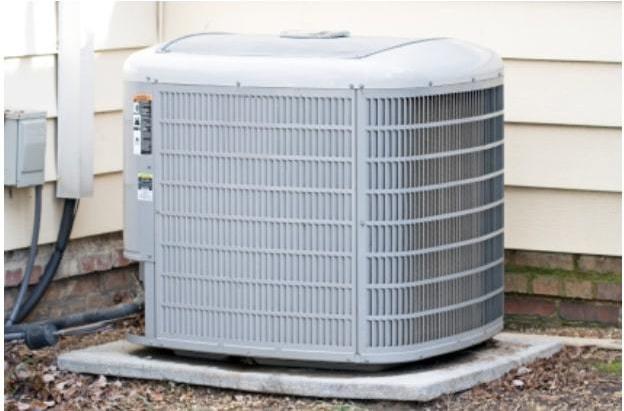 More and more homeowners in Portland are switching to heat pump systems for heating and air conditioning. Increased energy efficiency, improved indoor air quality, and long-term savings are just a few reasons heat pumps are growing in popularity. However, heat pumps come in two options when it comes time to upgrade: ducted and ductless.
So you might ask, is a ducted or ductless heat pump better for my Portland home? That all depends on your home and existing infrastructure. A ducted heat pump may be the better option if you have central air conditioning with well-maintained ductwork.
Ductless mini-split systems often take the lead for homes without existing ductwork or on historic properties with specific requirements for renovation. A ductless heat pump is also a great option if you're building an addition and need to add extra space to your home's thermal pocket.
Traditional ducted heat pumps may be better if:
Your home already has ductwork and it's in relatively good shape
You want to keep your HVAC system equipment out of view or you simply don't like how ductless air handlers look
You're building a new home and have the option of installing ductwork right from the start
Ductless mini-split systems may be better if:
You own a home without ductwork
You own a historic home and would like to avoid the heavy renovation that a new ducted system would entail
You or a family member regularly suffers from allergies
You have electric heat such as cadets/ceiling heat
You are doing an addition to the home
Most homeowners use one or more of these four considerations when shopping for upgraded heating and cooling:
Efficiency
Price
Air Quality
Appearance
---
Want a Professional Recommendation For Whether a Ducted or Ductless Heat Pump For You?
If you're unsure which unit to choose, contact the Four Seasons Heating and Cooling team to talk to an experienced, NATE-certified technician about ducted and ductless heat pump installation. For fast and convenient scheduling, call us at 503-538-1950, or use our online system.
Schedule Estimate
---
Understanding Efficiency
Heat pumps are some of the most energy-efficient options for heating and cooling in Portland.
Typically, you'll want a Seasonal Energy Efficiency Rating, or SEER, score of at least 14 to meet the latest standards implemented by the Department of Energy. Starting in 2023, all new AC installations must meet a minimum standard score of 14 in Portland. However, both ducted and ductless heat pumps can score well above 20 on the scale, making them highly efficient options for cooling. Just consider that switching from a 9 SEER unit to a 14 SEER unit can save you as much as 35% on your cooling costs. The Department of Energy notes that leaking ducts can cost 30% more for cooling, which is why ductless heat pumps are slightly more efficient.
The new standards also affect heating efficiency, requiring an HSPF, Heating Seasonal Performance Factor, of at least 8.8. Modern heat pumps can reduce heating costs by up to 50%. Again, both types of units can easily outperform the minimum required efficiency heating score, but ductless systems take the lead in energy efficiency due to leaky ducts.
Pricing On Ducted vs. Ductless Installation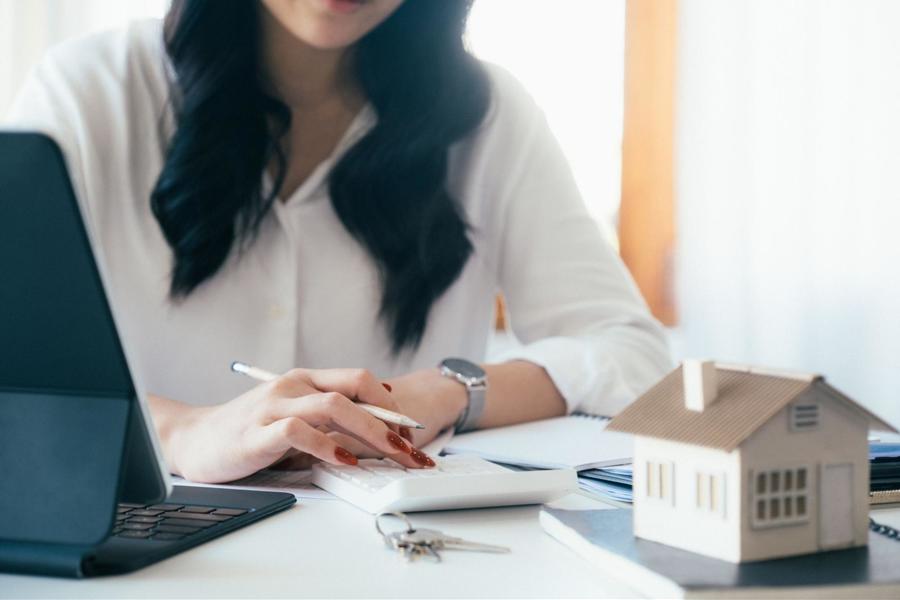 Both ducted and ductless units overlap in pricing, as long as the installation for a traditional system doesn't include adding or completely renovating ducts. The average cost to install a traditional heat pump is between $6,050 and $12,350. For a ductless system, you might spend as little as $3,300 or as much as $9,500.
Traditional ducted units: With a conventional installation, you have a single outdoor unit that pushes conditioned air throughout your home using a system of ducts.
Ductless heat pumps: With a ductless system, it has air handlers installed inside your home and outdoor units. One outdoor unit can usually work with up to 5 air handlers. If your home doesn't have existing ducts in good condition, ductless is almost always the more economical option.
For example, installing a traditional ducted heat pump is more cost-effective in larger homes with pre-existing ductwork as they may require 5 or more air handlers.
Have our technicians look and give you an estimate on heat pump installation tailored to your home. With our good, old-fashioned service, you get fair and honest pricing when you call the Four Seasons team.
Improved Air Quality
Over time, ducts build up layers of dust, pet dander, pollen, and other particles that aren't comfortable to breathe. No matter how often you dust surfaces or clean your home, ducts allow for more airborne particles. A ductless heat pump is a clear winner in air quality. No ducts mean no place for particles to enter the system and blow throughout your home.
Ducted heat pumps have two ways to mitigate the air quality issue, including:
Whole home air purification systems may be on your list of desired improvements, and once installed, it handles any particles that might otherwise travel through your ducts.
Another alternative that can cut down on pollen and dust is a MERV filter, rated 13 or higher, installed in your unit. You may need to ask our knowledgeable technicians about altering your heat pump to accept a larger MERV filter, but this upgrade is an affordable way to provide comparable air quality with a ducted system.
Appearance: Which Looks Better?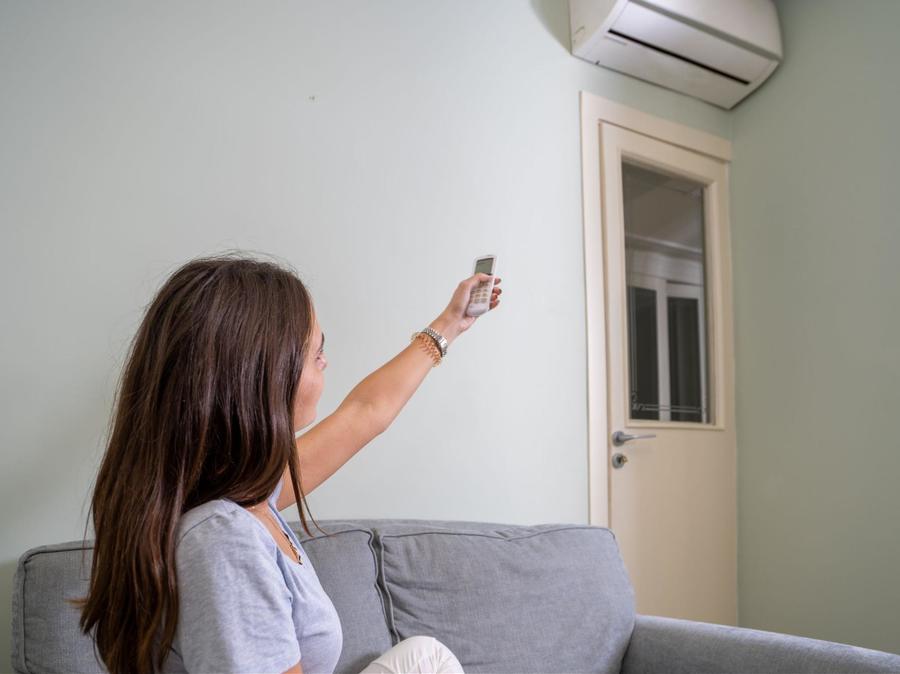 If both upfront and long-term costs are comparable and your indoor air quality is good, you may choose a heat pump based on appearance. With a ductless system, you have air handlers installed on the walls of your home. Some think these units look modern and discreet, while others think they are distracting.
Traditional systems hide ductwork in your home's walls or ceiling, leaving only the vents visible. It may be the better option if you prefer minimal visual interference. Ultimately, appearance is a matter of preference, and you should select the style that appeals most to you.
---
Still Have Questions About Heat Pumps? Talk To the Team at Four Seasons For Expert Help!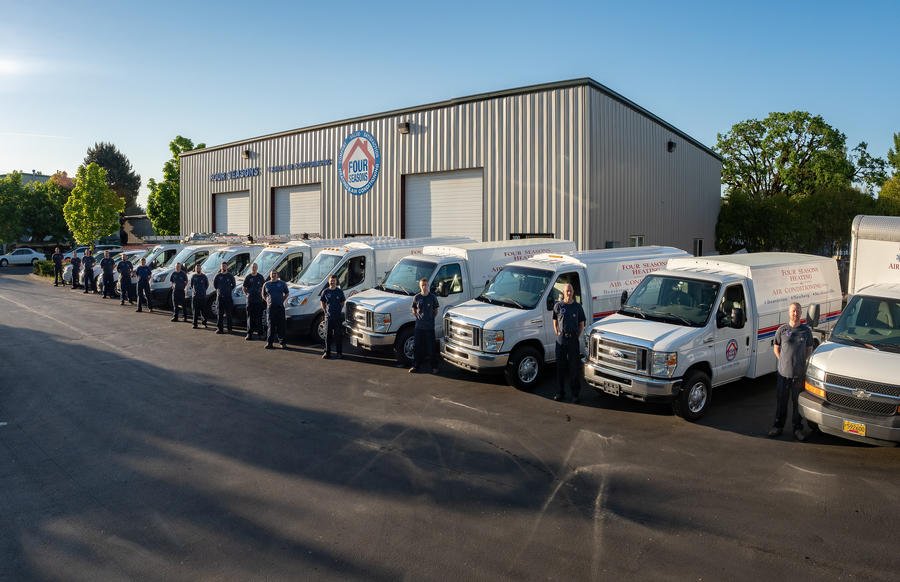 Schedule Estimate
---
Similar Articles: