Cost to Install an Electric Heat Pump in Portland

Over the past few years, more and more Oregon homeowners have opted for electric heat pumps. By transferring thermal energy from outside to inside (and vice versa), these devices can effectively heat or cool homes in a safer, more energy-efficient manner than traditional combustion systems. However, the initial installation can be pricey at $8,000 on average.
In this blog, we'll review the various factors that may influence the cost and how you can save money:
Ducted vs. Ductless Type
Size of the Electric Heat Pump
Energy Efficiency of the Electric Heat Pump
Rebates and Tax Credits
Installer You Hire
By the end, you'll have all the information you need about the cost of installing an electric heat pump in Portland.
---
Are you interested in installing an electric heat pump?
Schedule Estimate
---
Ducted vs. Ductless Type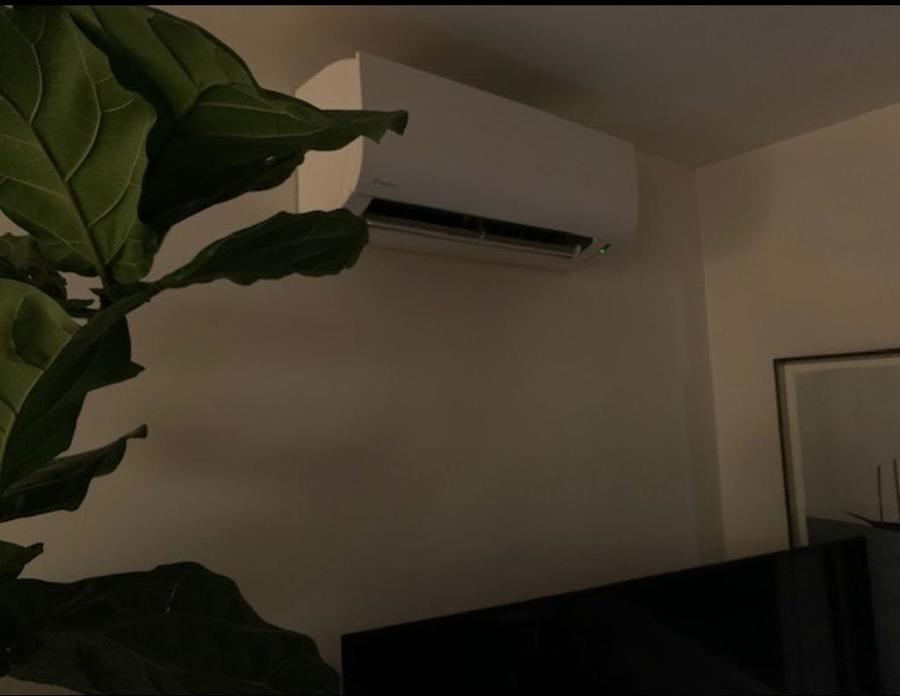 When converting to a heat pump system, you must choose between a ducted or ductless pump. Ducted systems use a series of ducts, or vents, to distribute hot or cold air throughout the home. Meanwhile, ductless systems don't need air ducts to deliver air into each room. Below is a chart detailing the key differences between the two:
| . | Ducted | Ductless |
| --- | --- | --- |
| Installation | Installation may be intrusive and time-consuming (especially if you don't have existing ductwork) | Minimally invasive installation |
| Heating capabilities | Good for heating/cooling the whole home with one unit | Good for heating/cooling one room with one unit |
| Temperature control | Can heat/cool an entire home with one thermostat | Can add several thermostats for every room |
| Appearance | Obtrusive, noticeable appearance | Discrete, sleek appearance |
Both ducted and ductless heat pumps are energy-efficient heating and cooling systems. The right system for you depends entirely on your needs. If you have a large home, don't mind a potentially time-consuming installation, and prefer a single thermostat, a ducted system is the best choice. On the other hand, a ductless system is better for you if you'd like a quick installation, have a small home, and want to maintain different temperatures in every room.
Now that you know how these systems work, you might wonder how much they cost. A ducted system may set you back by approximately $8,000 if you already have ductwork. Meanwhile, a ductless system generally ranges from around $3,300 (for smaller homes) to $9,500+ (for larger homes).
Size of the Electric Heat Pump
Once you've chosen the type of heat pump, the next step is selecting a size. The larger your heat pump is, the more it will cost. Heat pumps are measured based on British thermal units (BTUs). The number of BTUs you need depends on your heating requirements and the size of your home. As a general rule of thumb, you'll need around 1,000 BTUs for every 100 square feet. So, for a 2,000-square-foot home, you'll want about 20,000 - 25,000 BTUs.
However, you should have a professional technician perform a load calculation to size the heat pump properly instead of going off just general rules.
Energy Efficiency of the Electric Heat Pump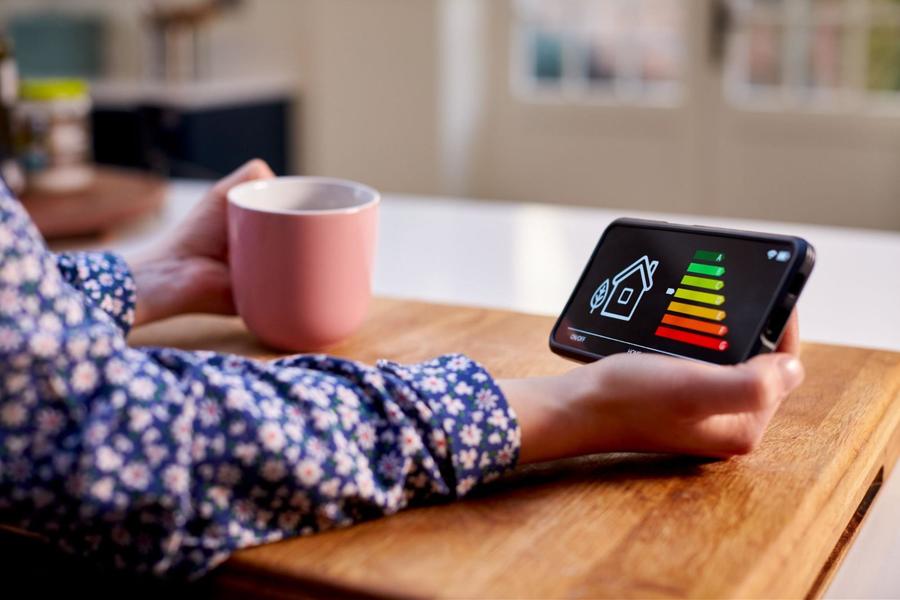 In addition to picking a certain heat pump size, you may choose between different energy efficiencies. Every pump comes with a Seasonal Energy Efficiency Rating (SEER2) — the lower the SEER2, the lower the energy efficiency (and cost). The minimum SEER2 is 14.3. A SEER2 of 16 is highly efficient, while anything 24 or above is considered extremely efficient.
Although more energy-efficient pumps are typically more expensive, they can help conserve costs over time. A heat pump with a high SEER2 will use less energy to produce the same results, leading to reduced long-term costs.
Rebates and Tax Credits
Because energy-efficient heat pumps support the environment, they're often eligible for rebates and tax credits. The High-Efficiency Electric Home Rebate Act (HEEHRA) allows low- and moderate-income households to qualify for a rebate. Meanwhile, appliances that meet the Consortium for Energy Efficiency's (CEE) highest efficiency tier can get a federal tax credit.
Of course, navigating these various credits and ensuring you're getting your money back can be challenging. Fortunately, you don't have to do it alone. At Four Seasons, we walk homeowners through the process of paying for a heat pump by reviewing the following:
Manufacturer Rebates
Energy Trust of Oregon Cash Incentives
We'll help you with permits, warranties, HEEHRA rebates, and tax credit eligibility. Whether you need guidance completing a form or assistance submitting paperwork to the right agencies, we've got you covered.
Installer You Hire
The final factor influencing the cost of an electric heat pump installation is the HVAC company you hire. Working with an honest, professional team like Four Seasons is important. Since 1979, our NATE-certified technicians have assisted Portland homeowners with high-quality HVAC services, including heat pump installations.
After an initial consultation and in-home inspection, we'll review financing and the different installation options (including standard, deluxe, and premium installations). No matter which option you choose, you can always expect a fair, honest rate and a speedy installation. We complete most of our installations in a single day and always ensure the product is in excellent condition. Our expert work, convenient scheduling, and honest pricing and affordability have earned us hundreds of 5-star reviews.
---
Have Questions About Heat Pumps? Contact the Four Seasons Team Today!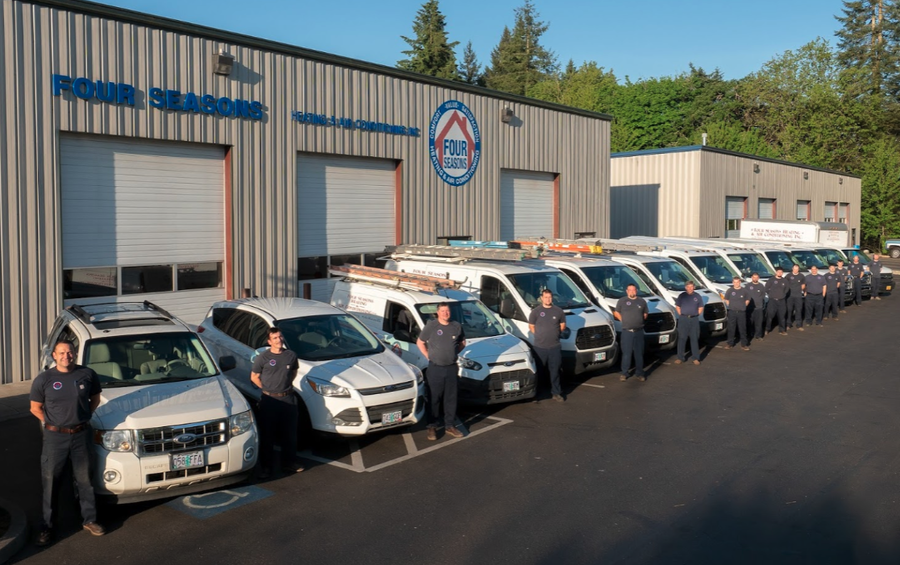 Schedule Estimate
---
Similar Articles: