Should I Repair or Replace My AC?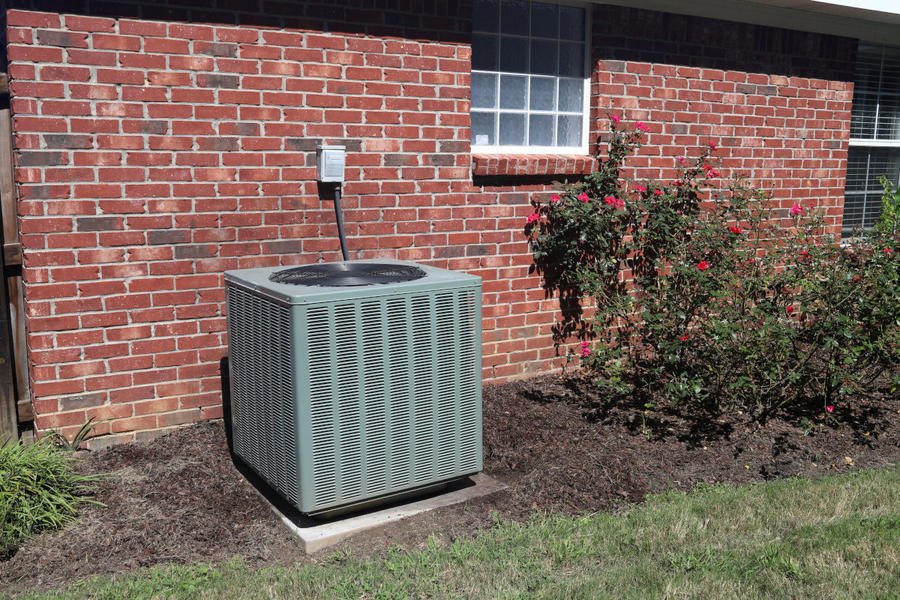 Are you dealing with an expensive AC repair? Or has your AC been consistently breaking down? If you're facing one of these situations, you might be wondering whether it would be better to repair your AC or just replace it entirely.
The best answer we can give you is: It depends.
Generally, it's best to replace your AC if:
It breaks down frequently
It's more than 10 years old
It doesn't cool your home well anymore
It requires a costly repair
Let's look at each of these factors closely to help you decide what to do with your AC.
---
Need a professional's help deciding what to do? The team at Four Seasons provides honest and reliable recommendations. We've served our local community for more than 40 years, and you can count on us to help you make a decision that's great for your home and your budget. Call 503-538-1950 to speak with a pro about our AC repair or AC installation services.
Schedule Service
---
It Breaks Down Frequently
Frequent repairs can cost you hundreds or even thousands of dollars, adding up to significant amounts. It might be less expensive to replace your AC in the long run.
According to the U.S. Department of Energy, an air conditioner shouldn't require frequent repairs, especially if an HVAC technician maintains it regularly. Generally, AC manufacturers design durable systems built to last for decades.
If your AC has been breaking down regularly, this is a big warning sign that it might be time to replace it. Plus, if it's old and breaks down a lot, you're almost always better off with a new one.
When in doubt, it's a good idea to hire a trusted HVAC professional to inspect your AC and provide recommendations. If your system is likely to need more repairs soon, it's probably time to move on and invest in a new one.
It's More Than 10 Years Old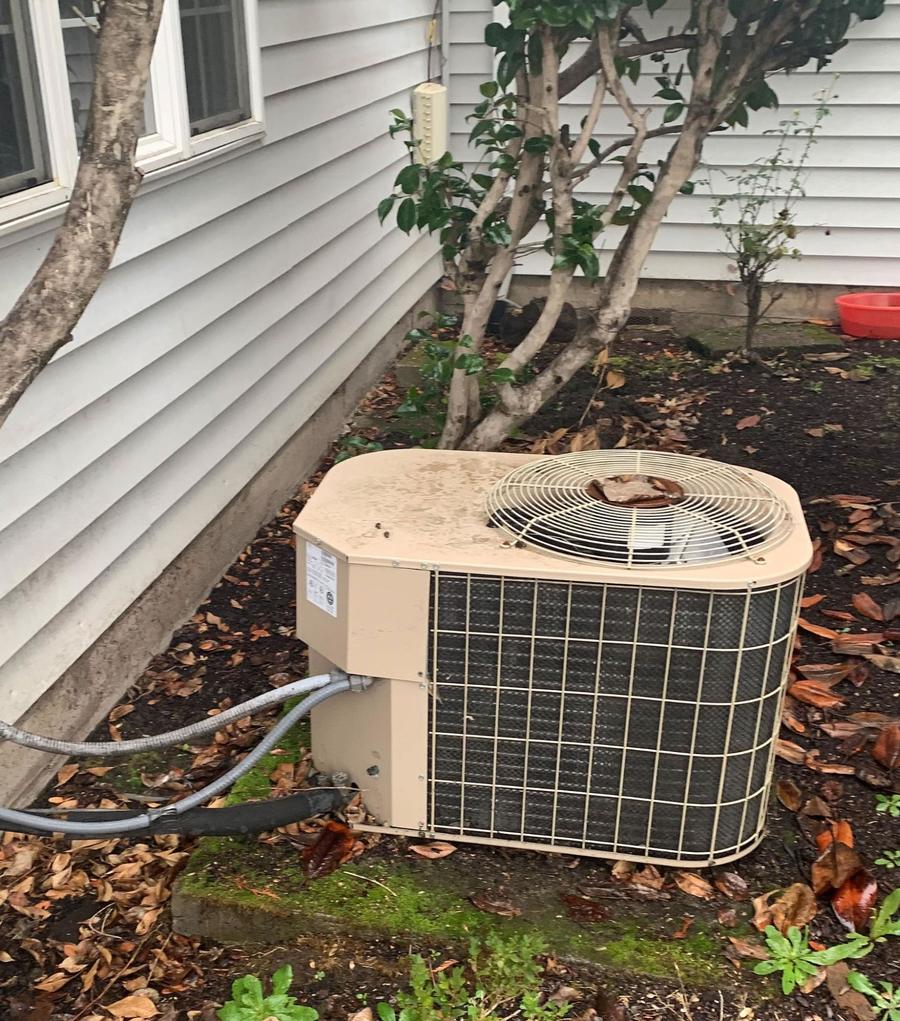 Is your AC close to the end of its lifespan? It may be time to consider replacing it.
As air conditioners age, they become less efficient and require more frequent repairs due to natural wear and tear. For example, capacitors are electrical parts that store energy and send it to motors that power your air conditioner and keep it running. As one of the most heavily used parts in your AC, they will wear down over time, and you'll likely have to replace them more than once during your system's lifespan.
Also, an AC that needs to consume more energy increases operating costs. At a certain point, you might be spending more money on your monthly energy bill and repairs than you would pay with a newer, more efficient AC system.
According to the U.S. Department of Energy, manufacturers design AC systems to last about 15 to 20 years. Replacing an AC that is ten years old with a newer, more efficient model could save you 20% to 40% on your cooling energy costs.
It Doesn't Cool Your Home Well Anymore
Performance issues could mean your AC is starting to wear out, and you may need to replace it.
Even if your AC doesn't have any current significant problems, it might still be worth replacing if it's not keeping your home as cold anymore. Other performance issues that indicate a need to replace your system include:
There are hot or cold spots throughout your home: Your AC likely isn't functioning as it should or is not appropriately sized for your home.
Your outdoor AC unit is making loud or strange noises: Often, this is due to a bad compressor, which could cost anywhere from $1,000 to $3,000 to replace. It might be worth replacing your AC entirely, especially if your manufacturer's part warranty is no longer valid.
Your air conditioner is constantly running: If your AC cycles on and off frequently (called "short-cycling"), it increases wear and tear on your system and decreases its lifespan.
Your energy bills have increased over the last few years: Your AC's efficiency is likely decreasing because of old age or fundamental system issues.
It Requires a Costly Repair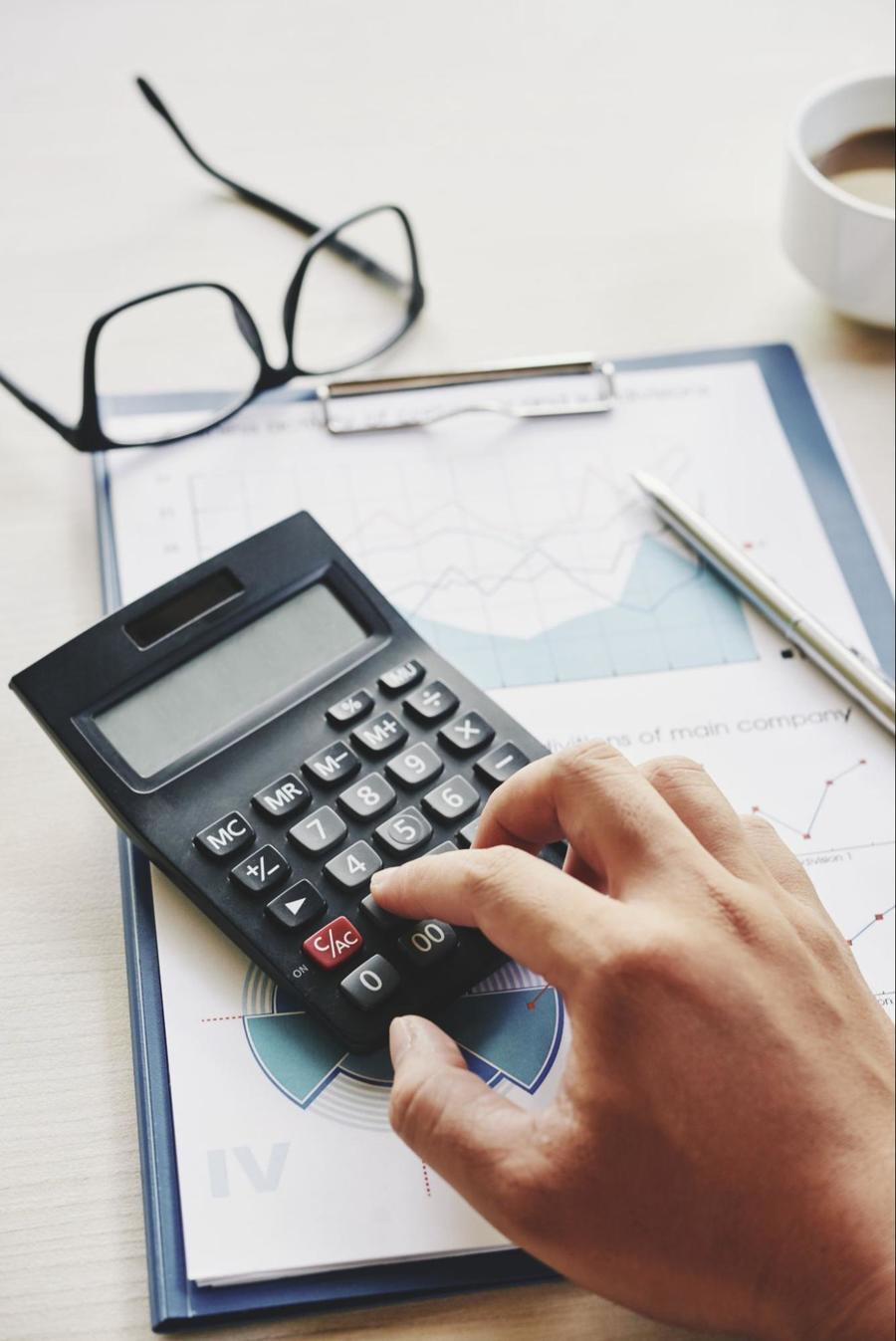 If the repair cost is 50% or more than it would be to install a brand new AC, you should strongly consider replacing it.
For example, your AC's compressor is one of the most costly components to replace. It does the hard work of circulating refrigerant through your system. This part is costly to buy, and it also takes several hours to install a new one. If the compressor needs replacement, it may be worth purchasing a new AC system instead.
With an AC that is more than 10 years old, you'll likely have to replace it soon. It would be better to spend the repair money on a system that will last at least a decade instead of just extending the life of your current system only a year or two longer.
However, for an AC less than 10 years old, the repair or replacement part might still be covered by the manufacturer's warranty. You may not have to pay anything, which is ideal.
Unsure whether the manufacturer's warranty is still valid? Visit their website and search for your AC's model number. You can find the model number on the label of your outdoor AC unit.
---
Want a Written Estimate for an AC Repair or Replacement? Call Four Seasons!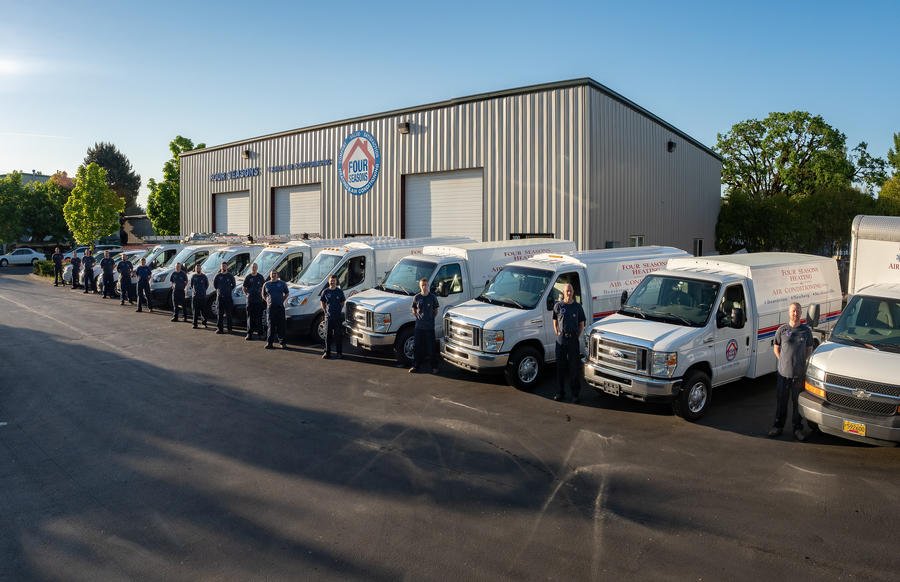 The NATE-certified technicians at Four Seasons will come to your home, inspect your AC, and give you honest recommendations on whether you should repair or replace your system. Our customers have trusted us to care for them for over 40 years, and our no-nonsense, reliable HVAC service has earned us a reputation for high-quality work. We offer upfront written estimates for repair costs, and if you choose to replace your AC and have us install the new one, you can rest easy knowing we provide extensive parts and labor warranties.
Please call us at 503-538-1950 to learn more about our AC repair and AC installation services or schedule an appointment below.
Schedule Service
---
Similar Articles: