What Is a Two‑Stage Gas Furnace & Why It Can Work for Your Portland Home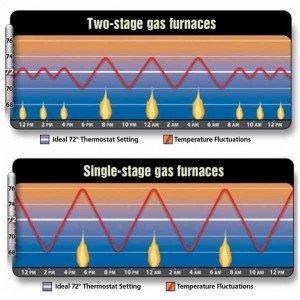 If you need a new furnace but aren't sure what to get, you might want to know more about single and two-stage furnaces.
When describing a furnace as a single-stage or two-stage unit, it refers to the fuel valve. The fuel valve regulates the natural gas flow into the system, determining how much fuel it uses to generate heat.
A 2-stage furnace has a fuel valve that allows for two different levels of natural gas flow. It operates with less fuel in mild weather, improving your energy efficiency and indoor comfort.
This article will give you a better idea of what furnace type to buy by explaining:
What is a 2-stage gas furnace, and how does it work?
The benefits of a 2-stage gas furnace
How to choose the right furnace type for your home
---
Are you ready to replace your furnace with a 2-stage?
Schedule Estimate
---
What Is a 2-Stage Gas Furnace and How Does It Work?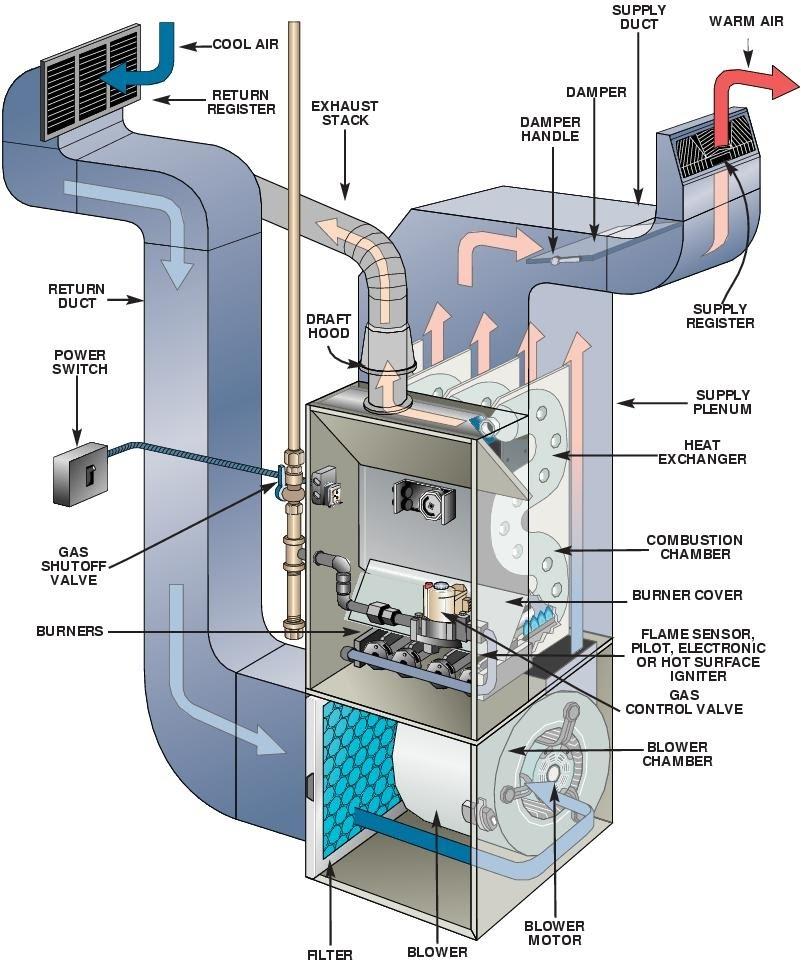 Before understanding how a 2-stage furnace works, it's important to understand how a single-stage unit operates. A single-stage furnace has a fuel valve that operates as a simple switch. It only has two settings—on or off, fully opened or fully closed. That means when the furnace is on, it's always using 100% of the natural gas capacity of the unit, even when you're only trying to heat your home a few degrees.
When it's below freezing outside, a furnace running at full capacity is a must, but it can be a big waste of energy for a chilly spring or fall evening. Plus, running hard means your unit will likely wear out faster, which means more frequent repair bills.
A 2-stage furnace offers more control over fuel flow. Instead of a two-setting switch, it adds a third setting: low. The system can be on low, on high, or turned off. This simple addition provides added energy efficiency and makes your home more comfortable on days when you don't need to blast the heat to warm up. It works by starting with the low setting and seeing if your home reaches the desired temperature. Then, it will switch on the high setting, increasing the heat output.
When set to low, a 2-stage furnace only uses about 70% of its total capacity. On cold days, you set it to run on high; on milder days, you can set it to low. By having two options for output, you can save on running costs. By automating the switch from low to high, you automate your savings on energy usage.
The Benefits of a 2-Stage Gas Furnace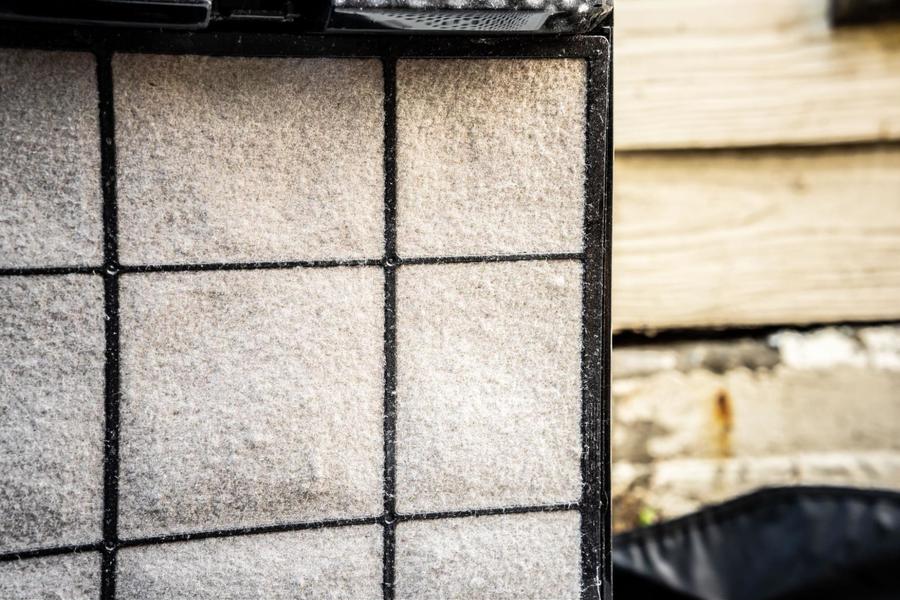 The option to run a furnace at a reduced capacity offers significant benefits, including:
Better energy efficiency: Whenever your system runs on low, it conserves energy while keeping your home at the set temperature.
Improved comfort: The low heat setting allows your furnace to run longer, increasing air circulation. Better air circulation means fewer hot/cold spots and more consistent temperatures throughout your home.
Increased indoor air quality: Air quality is often tied directly to the filter installed in your furnace. The longer the unit runs, the more often air moves through the filter, removing pollutants and allergens.
Less noise pollution: When running on low, your furnace doesn't make as much noise, which can make your home more peaceful.
Longer-lasting equipment: The harder a system works, the faster it breaks down. With a single-stage furnace, it's always running at 100% capacity, causing strain. With a 2-stage furnace, your equipment has less wear and tear, allowing it to last longer and heat more efficiently.
How To Choose the Right Furnace Type for Your Home
Choosing the right furnace type for your home is a balance between your needs and your budget.
While a single-stage furnace is often less expensive to install, it's more expensive to own and operate. The increased need for maintenance and repairs, combined with the higher cost of heat each year, can quickly disappear any upfront savings.
With a 2-stage furnace, you save a little every time you turn it on. Plus, you won't need to call for as many repairs. You can opt for a modulating furnace that can ramp up heat capacity slowly, starting at just 40%. Its increased control over heat capacity makes it even more efficient than a 2-stage option. A 2-stage unit is often the better long-term investment, but it may not be necessary for your home or within your budget. Consult with our experts to better understand your options.
When choosing a furnace, talk with an experienced HVAC installer, like our technicians at Four Seasons Heating & Air Conditioning. We can help you determine the savings you could see with a 2-stage or modulating unit and go over financing options that might make the installation more affordable.
---
Ready to install a 2-stage furnace? Call Four Seasons Heating & Air Conditioning!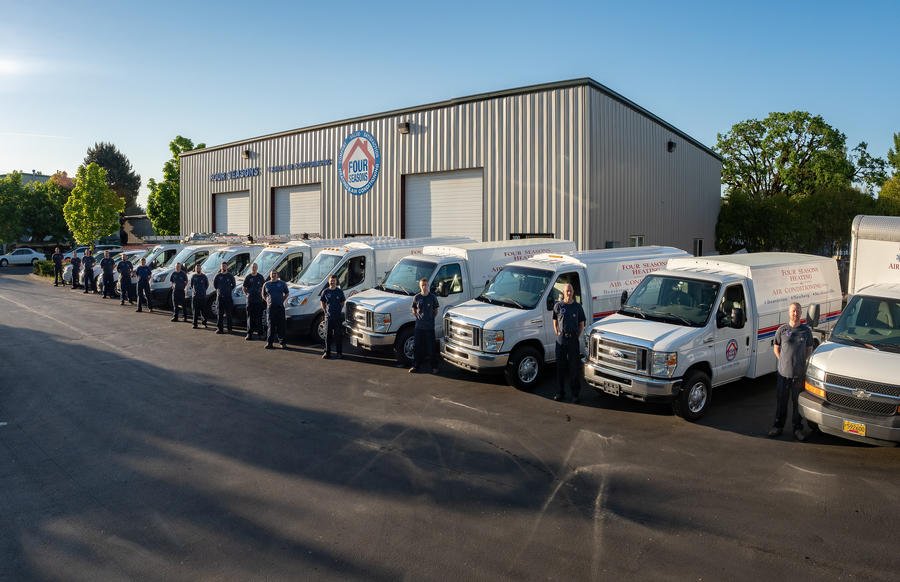 When you book with Four Seasons Heating & Air Conditioning in the Portland area, our expert HVAC specialists can inspect your current unit and recommend the best available replacement furnaces. We always offer fair prices and can give you several options to choose from. Plus, we offer flexible financing options.
Call us at 503-538-1950 or request an appointment online and get the good old-fashioned 5-star service you deserve.
Schedule Estimate
---
Similar Articles: