Can Heat Pumps Help With Unpredictable Spring Weather in Portland?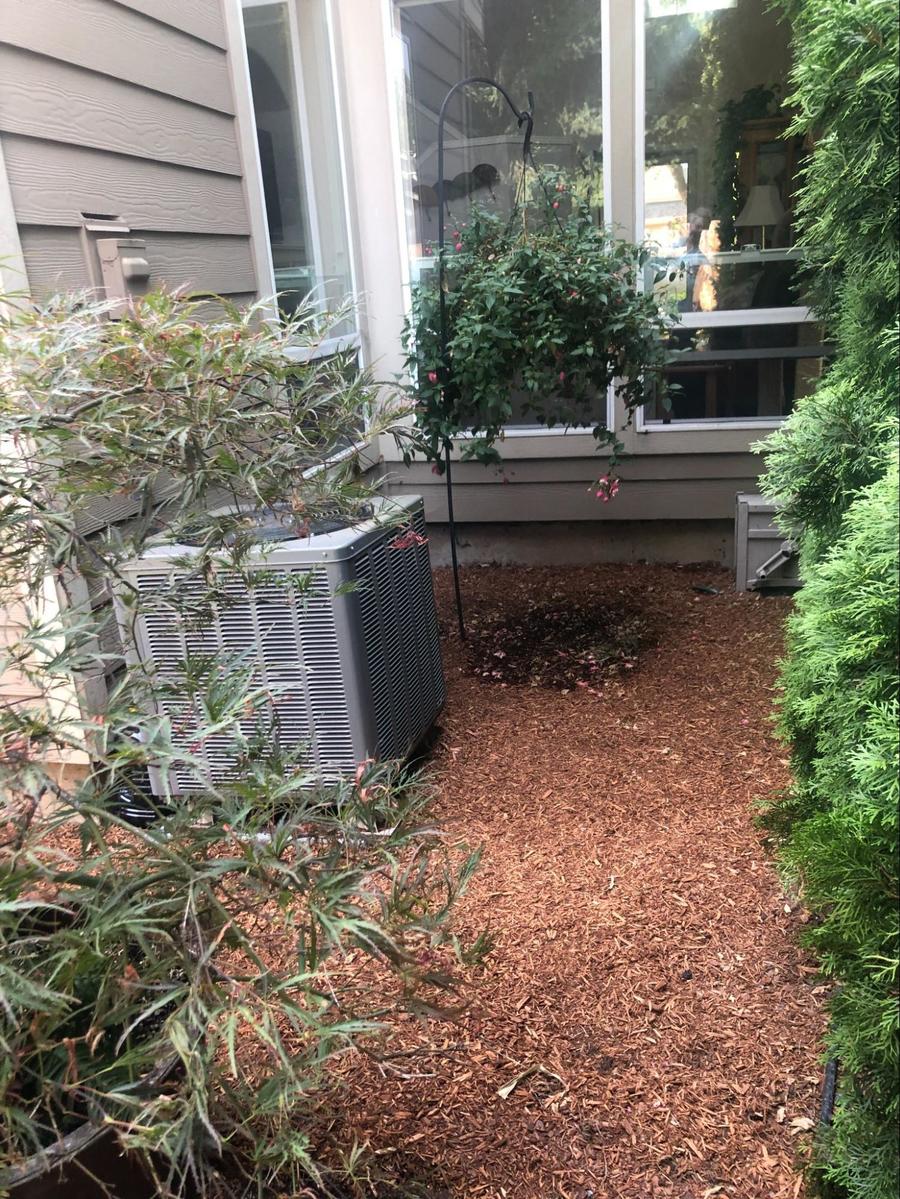 The short answer? Yes, heat pumps can definitely help with unpredictable spring weather in Portland.
From heavy rain to scorching heat, heat pumps can efficiently switch between heating and cooling modes in order to provide year-round comfort.
In fact, due to their versatility, heat pumps made the news here in Portland in late 2021. The Portland Clean Energy Community Benefits Fund provided a grant to cover up to 15,000 free heat pumps for Portland households. The project was approved after a deadly heat wave that killed more than 60 people in the area and left even more in the hospital.
Although these free heat pumps were portable varieties, the same technology is what makes heat pumps suitable for keeping up with unpredictable spring weather here in Portland.
To further explain why heat pumps offer enhanced efficiency over other heating and cooling options, let's review:
How heat pumps work to transfer heat
How heat pumps can accommodate a wide range of temperatures
Why heat pumps provide energy efficiency and electricity savings
We'll also discuss why routine maintenance is essential for ensuring your heat pump lasts as long as possible, no matter what the changing seasons may bring.
---
Want a free quote for a heat pump installation?
Contact Four Seasons Heating and Air Conditioning at 503-538-1950 or schedule a free estimate online today. Our NATE-certified technicians will carefully review which heat pump systems best suit your comfort needs and budget. We'll also show up on time, provide clear pricing, and answer all of your questions with educated answers. That's the kind of 5-star service we're known for. Call today!
Schedule Estimate
---
How Heat Pumps Work to Transfer Heat
Heat pumps are different from other types of HVAC systems because they move heat that already exists rather than generating heat. This is particularly helpful during Portland spring when outside temperatures fluctuate from day to day.
In "cooling mode," a heat pump utilizes stored liquid refrigerant to absorb warm air inside the home. That air is then transferred outdoors, leaving the inside of the home cooler. When in "heating mode," heat is absorbed through the outdoor unit and then transferred inside the home. This process of transferring heat one way or another is repeated as needed to maintain desired temperatures inside your home.
While standard HVAC systems require a network of ducts that cover the entire home, you can choose to install a ductless heat pump for your Portland home. These pumps operate with one outside unit and multiple interior air handlers. They allow you to set different temperatures in every room of your home, which can help keep everyone comfortable year-round while reducing your energy expenditure.
How Heat Pumps Can Accommodate a Wide Range of Temperatures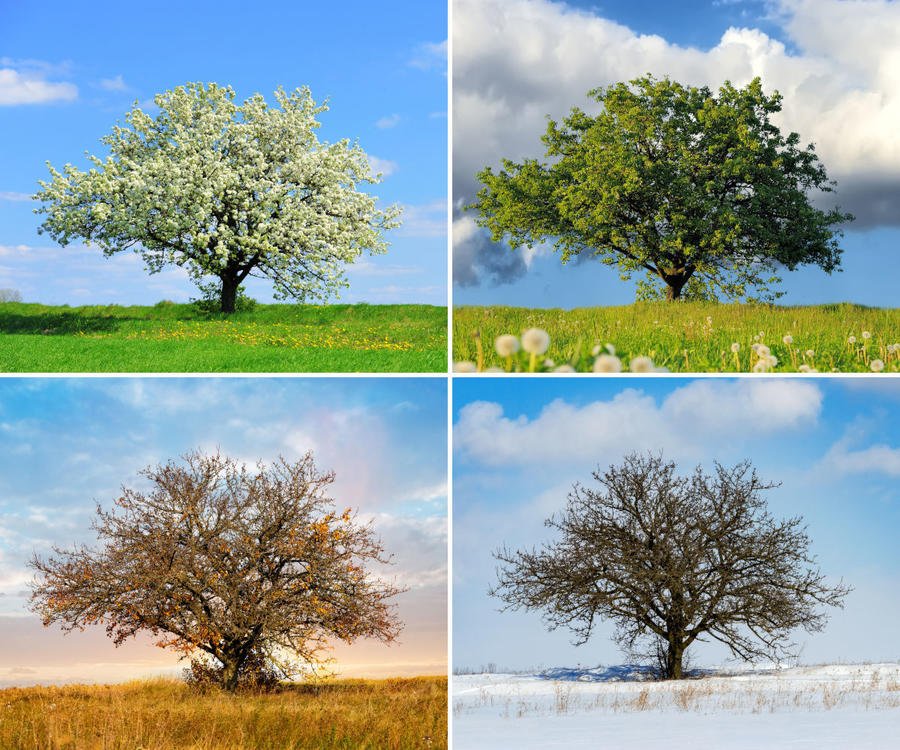 Heat pump technology has come a long way over the years, with newer models capable of accommodating both freezing cold and scorching hot temperatures.
This is great for Portland homeowners who want warmth on those 30-degree spring mornings, alongside cooling comfort as afternoon temperatures reach 70+ degrees.
Because heat pumps are a 2-in-1 heating and cooling system, you can set your thermostat to your desired temperature settings, trusting that your heat pump will have no trouble fulfilling it. An energy-efficient system maintains a comfortable home all day long, regardless of the spring season's fluctuations.
Energy Efficiency and Electricity Savings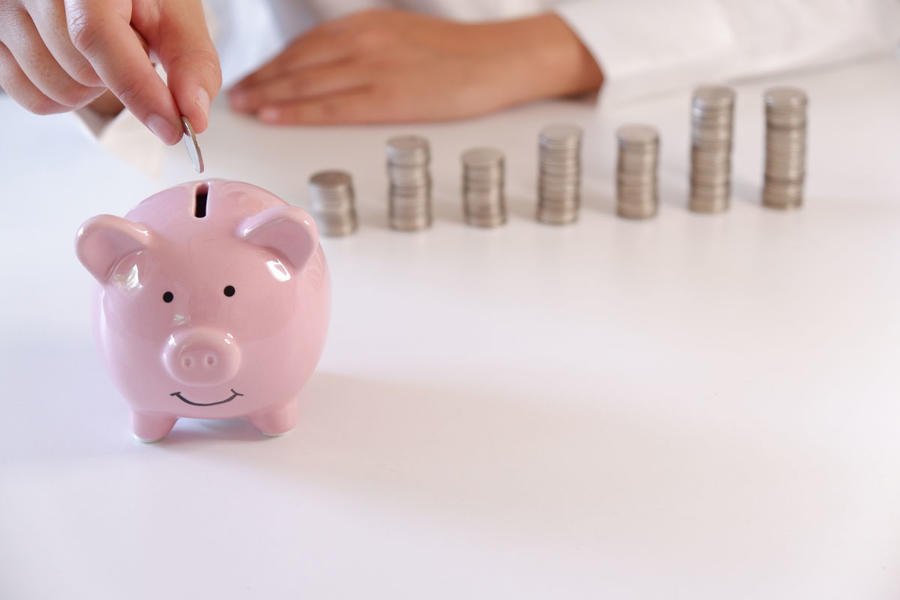 According to Energy.gov, homeowners can save hundreds of dollars every year by using a heat pump instead of standard HVAC systems, such as a furnace and AC combo. In fact, "a heat pump can deliver up to three times more heat energy to a home than the electrical energy it consumes." This energy savings is huge for eco-conscious Portland homeowners concerned about their carbon footprint!
Furthermore, today's heat pumps come with advanced options for even greater efficiency. Two-speed compressors turn on and off less often, maintaining any temperature with greater efficiency and less wear and tear. Variable- or dual-speed motors keep air moving efficiently while using less electricity and producing fewer cool drafts. You can also choose a ductless system in the event your home doesn't have existing air ducts or if you're looking to heat and cool a new house addition.
In order to maximize your savings, it's important to get the right heat pump for your property. That's where consulting with a knowledgeable contractor becomes critical. At Four Seasons, our NATE-certified technicians can help you select a heat pump that will improve efficiency for your home while meeting your heating and cooling needs throughout the year.
Protecting Your Heat Pump with Regular Maintenance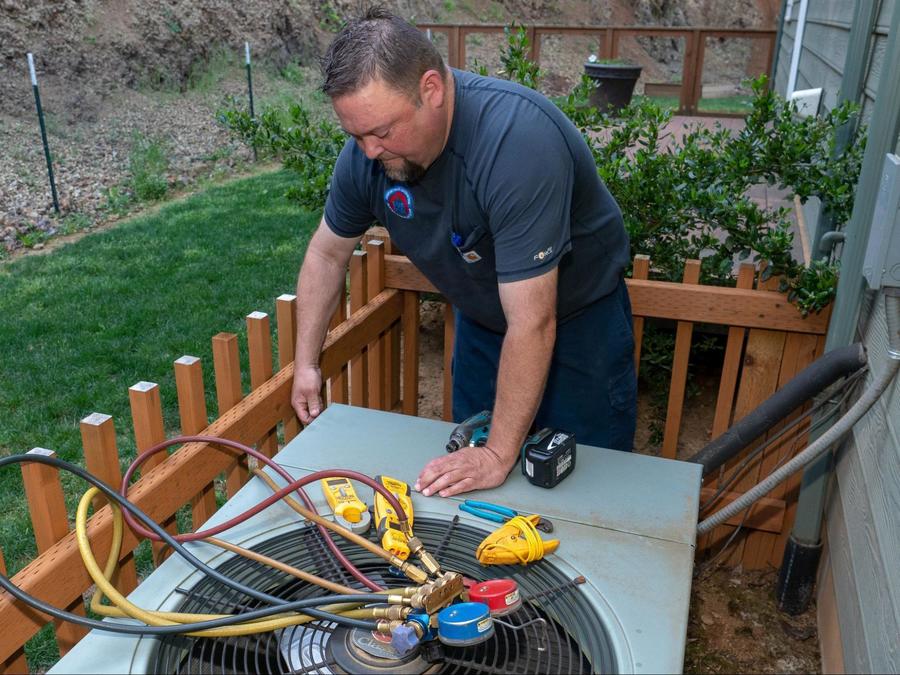 Portland homeowners should schedule heat pump maintenance at least once a year with a licensed and experienced HVAC technician.
However, suppose your heat pump is your primary heating and cooling system. You should consider scheduling twice-year maintenance, once in the fall (before the start of winter) and once in early spring (before summer temperatures climb).
During your maintenance visit, sometimes referred to as a "tune-up," your technician will perform a detailed inspection and cleaning of all major parts, components, wiring, and refrigerant levels. They'll also test connections, check air filters, and make sure you don't need any parts replacements or repairs.
By doing these key maintenance items each year, you'll safeguard against unexpected breakdowns, which can happen in spring as temperatures frequently change. Without proper care, your heat pump will struggle to keep up with your comfort demands. And with reduced efficiency, you'll start to see energy bills rise. Or worse, deteriorating equipment.
Don't skip routine maintenance. It keeps your energy bills low and ensures your heat pump lasts as long as possible. At Four Seasons, we make it easy to schedule with fast response times and 2-hour scheduling windows. We also provide flat-rate upfront pricing for our comprehensive tune-ups, and we back up our work with 100% satisfaction.
Set your heat pump up for success this spring. Call today!
---
Want a Fair and Honest Heat Pump Estimate?
Contact Four Seasons at 503-538-1950 for upfront pricing on the most high-efficiency ducted and ductless heat pump systems. Our friendly technicians will answer all of your questions, including how to reduce your upfront costs with easy financing options and potential rebates that may be available. We're also proud to provide same-day installations, complete with convenient 2-hour scheduling windows.
Backed by our 100% satisfaction guarantee, you can rest assured that if anything doesn't go as planned, we'll be back to make it right.
Schedule Estimate Today!
---
Similar Articles: