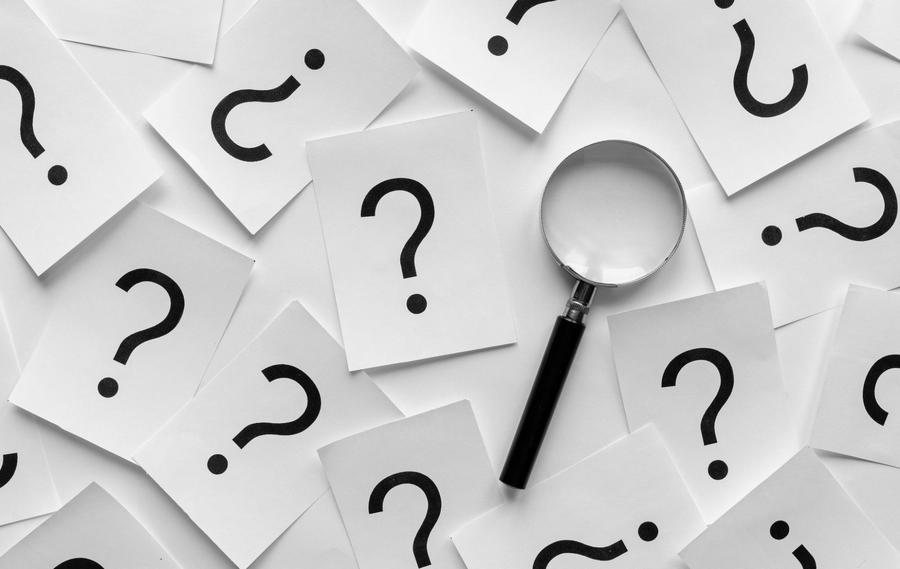 If you're in the market for a new heating and cooling system, you might be wondering about heat pumps.
Heat pumps are a common choice for many Portland homeowners because they're easy to install, provide both heating and cooling, and are typically more energy-efficient than central air systems.
To further explain what a heat pump is, in this blog, we'll review:
How a heat pump works
Ducted vs. ductless heat pumps
Benefits of a heat pump
Pricing and cost factors
Clearly understanding how a heat pump could work for your home's comfort, needs, and budget can help you ensure that you'll get your return on investment.
---
Want a free quote on a new heat pump for your Portland home?
Contact Four Seasons Heating and Air Conditioning at 503-538-1950 or book a no-obligation, in-home estimate online. We offer same-day appointments, upfront prices, and honest, expert heating and cooling guidance.
Schedule an Appointment
---
How a heat pump works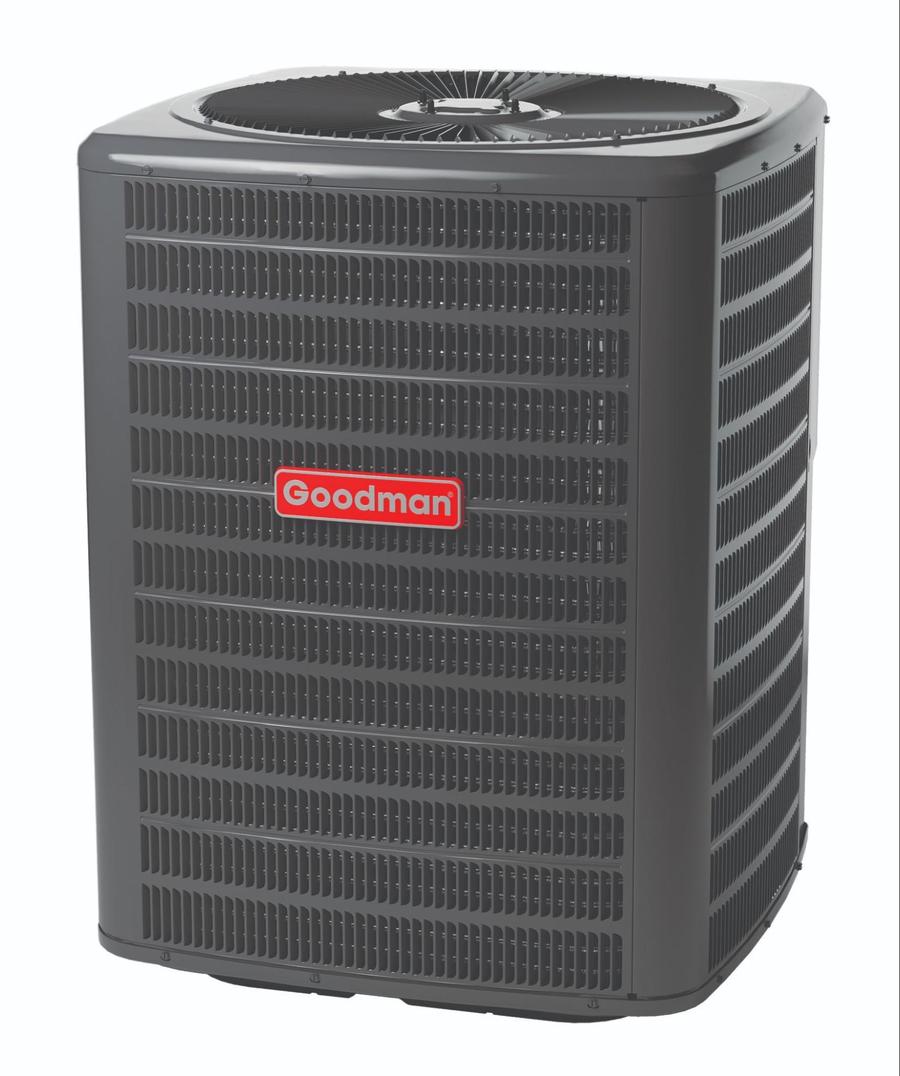 Heat pumps work by transferring heat instead of creating it. For this reason, they can both heat and cool your home.
Here's how:
In cooling mode, a heat pump works just like an AC. It uses liquid refrigerant to absorb warm air inside your home and dumps the warmth outside through the outdoor unit.
A heat pump in heating mode essentially does the same thing when in cooling mode, but reverse. It'll use the refrigerant to absorb warm air through the outdoor unit and then apply pressure to extract heat energy. Typically, there's always warmth in the air outside, even during winter. Once the warmth disperses throughout your home, the heat pump's refrigerant travels back to the outdoor unit to repeat the process.
As you can see, heat pumps are an ingenious design that offers a two-for-one comfort system.
Ducted vs. Ductless heat pumps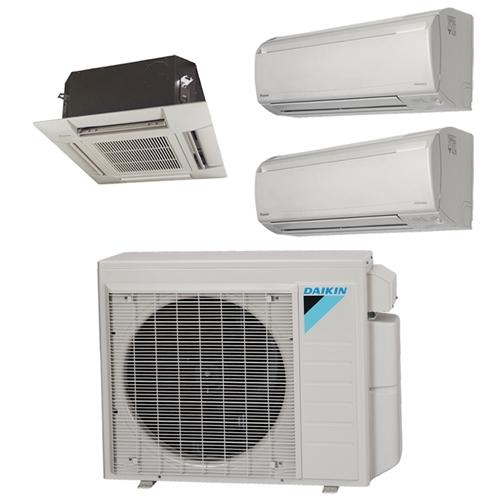 Because you can choose between a ducted or ductless system, heat pumps provide greater flexibility in the installation process.
Ducted heat pumps use a network of air ducts (just like central or forced air systems) to blow conditioned air throughout your home.
Ductless heat pumps, however, don't require any ductwork installed. You can install wall-mounted air handlers in rooms of your choice, which will disperse conditioned air through a handy remote control.
If you don't have air ducts installed, a ductless heat pump will save you quite a bit of money. Moreover, you'll have greater control over the temperature of individual rooms and spaces in your home.
That said, ducted heat pump systems can provide a cleaner, aesthetically pleasing appearance in your home without the bulky air handlers of ductless heat pumps. You'll also be able to install more advanced air filtration products as many require ducts.
Benefits of a heat pump
Heat pumps provide homeowners with a number of benefits, including:
Decreased energy costs. According to Energy.gov, heat pumps can save homeowners up to 50% on their heating bill (compared to standard electric furnaces or baseboard heaters). During the chilly winter months, these savings can add up fast!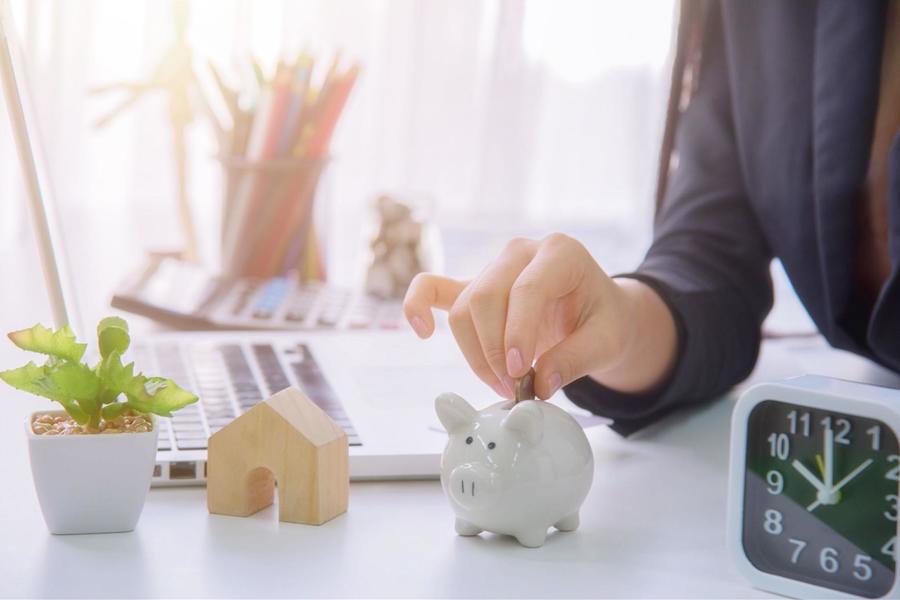 Easy installation. With less complicated equipment needed, contractors can install heat pumps within one day, especially if you go with a ductless heat pump that doesn't need ductwork installed or modified.
2-for-1 heat and AC. As we mentioned above, heat pumps can serve as both your heating and cooling system in one. This system is not only convenient but can also help you save on both upfront costs because you're not installing two types of systems.
Cleaner emissions. Heat pumps run on electricity, so you don't have to burn fossil fuels. If lowering your carbon emissions is vital to you, a heat pump can help you achieve it.
Less maintenance. Because you only need to maintain one unit (as opposed to maintaining both a furnace and AC, for example), you'll enjoy lower annual maintenance costs.
Pricing and cost factors
The cost of installing a heat pump ranges from $3,300 to upwards of $12,000.
That's an enormous range, but it's due to many cost factors such as:
Size. Heat pumps come in various sizes to accommodate different square footages and layouts. If you need a bigger unit, your costs will probably increase.
Efficiency. All heat pumps have a SEER rating, which stands for "seasonal energy efficiency ratio." It measures how effectively your heat pump can heat and/or cool your home. Ranging from 13 to 22, the higher the SEER rating, the more expensive the unit.
Add-ons. Ducted heat pump systems can come with features like programmable thermostats or two-stage compressors to increase the energy capacity of your unit. Meanwhile, homeowners can install extra air handlers in every room they want separately cooled with ductless heat pumps. Depending on the heat pump type and the add-ons you prefer, your installation costs will vary.
The installer. Above all, the cost of your heat pump will depend on which contractor you choose to install it. Typically, more experienced HVAC professionals will charge more for their services because they can guarantee a safe installation done right the first time around. There's nothing worse than trying to save a bit of money with a cheaper installer, only to have to pay twice for a professional to come and fix constant repairs.
Want a FREE quote on a new heat pump? Contact Four Seasons today.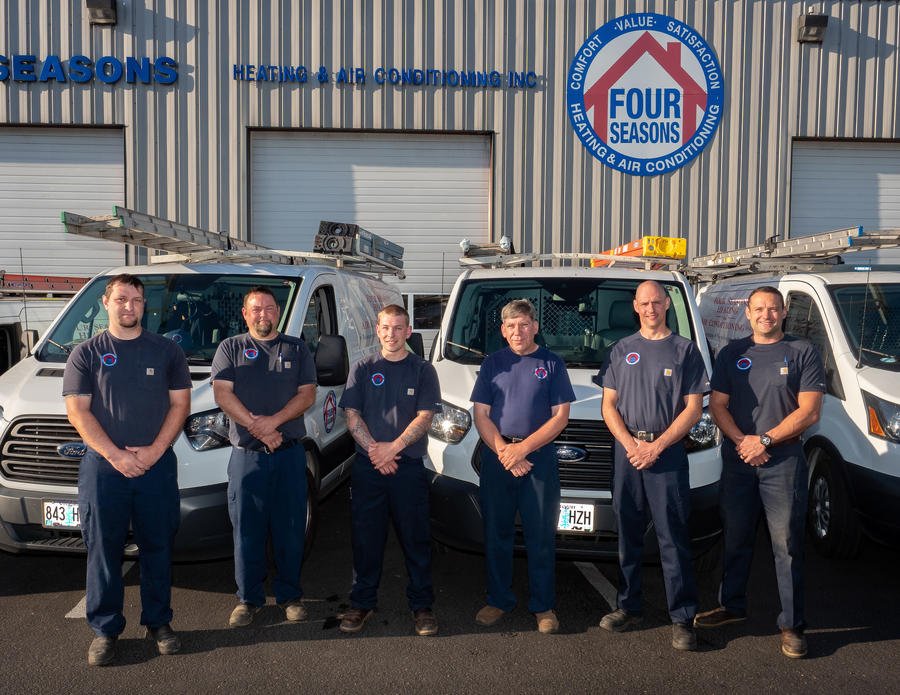 For more than 40 years, Four Seasons Heating and Air Conditioning has served Portland homeowners with reliable, stress-free HVAC service. When you contact us for a heat pump estimate, our NATE-certified technicians will perform a careful review of your energy needs, comfort preferences, and desired budget. Then, we'll provide reliable and upfront prices for multiple systems and include financing plans upon request.
Call us at 503-538-1950 or contact us below.
Schedule an Appointment
---
Similar Articles: