What Is a MERV Filter Rating?
Looking to improve your Portland home's air quality? Installing an air filter can help you achieve so. It will trap particles like hair, dust, dirt, pet dander, pollen, and other contaminants that aggravate allergies as air circulates throughout your HVAC system's ductwork.
However, not all air filters are created equal, which is why there's a rating system called MERV ("Minimum Efficiency Reporting Values") that tells you how efficiently your air filter can trap certain kinds of particles.
To further explain what MERV filter ratings are, we'll explain the following:
How MERV ratings are determined
The difference between high-MERV and HEPA filters
1-inch vs. 4-inch filter complications
Cost of low vs. high-MERV filters
We'll also review why it's crucial to install a correctly-sized filter for your specific HVAC system and how to choose the right filter for your household's air quality concerns and budget.
---
Want air filter recommendations from trusted air quality pros?
Call Four Seasons at 503-538-1950 today. We have decades of experience helping Portland-metro homeowners breathe cleaner, better air with our air filter installations, and we can help you too!
Schedule today
---
How MERV Ratings Are Determined
According to the Environmental Protection Agency, MERV ratings determine how effectively your air filter can trap and collect airborne particles between 0.3 and 10 microns.
On a scale of 1-16, the higher an air filter's MERV rating, the better it can trap small contaminants.
MERV Rating
Average Particle Size Efficiency in Microns

1-4

6

8

10

12

14

16

3.0 - 10.0 less than 20%

3.0 - 10.0 49.9%

3.0 - 10.0 84.9%

1.0 - 3.0 50% - 64.9%, 3.0 - 10.0 85% or greater

1.0 - 3.0 80% - 89.9%, 3.0 - 10.0 90% or greater

0.3 - 1.0 75% - 84%, 1.0 - 3.0 90% or greater

0.3 - 1.0 75% or greater
For example, an air filter with a MERV rating between 1-4 will be able to trap particles like dust mites, carpet fibers, and pet dander. Meanwhile, one with a MERV rating between 5-9 means the filter can block even smaller particles like mold spores and chemical cleaning sprays.
For maximum air filtration, you'll want to get a filter with a MERV 10-16 rating that can stop the circulation of smoke, bacteria, and some viruses.
Depending on your air quality concerns, you can opt for low, medium, or high-MERV air filters. Anything above 11 is considered a "high MERV rating" and is an excellent option for improving your household's air quality, especially if your household suffers from allergies, asthma, or respiratory problems.
Contact Four Seasons today to get upfront pricing on a range of top-notch air filters. We offer convenient 2-hour scheduling windows and install most filters within an hour.
The Difference Between High-MERV and HEPA Filters
When researching MERV filter ratings, you may have come across HEPA filters, which stands for "High Efficiency Particulate Air." Hospitals commonly use these filters because of their ability to remove up to 99.7% of airborne pollutants (including viruses).
Wondering what the difference between a high-MERV and HEPA filter is?
HEPA filters have a higher MERV rating (17+) and are not actually a different type of filter.
That said, high-MERV filters (MERV 10-16) that are not HEPA filters are still incredibly effective at filtering out the majority of unwanted indoor air pollution, especially if you get a 4-inch filter…
1-Inch vs. 4-Inch Filter Complications
Whole-home air filters tend to come in 1-inch or 4-inch thick sizes. The specific size depends on the MERV rating.
For example, a 1-inch filter with a high-MERV rating will clog quickly due to its increased filtration efficiency, which means you'll need to replace it every month. Forgetting to replace the air filter can damage your HVAC system and run up your energy bills.
To learn more about the consequences of clogged air filters, check out our blog, How Often Should I Replace My Air Filter? A Portland Tech Answers.
In comparison, a 4-inch filter with the same high-MERV rating won't need as many replacements. The filter collects more contaminants with its increased surface area but still allows air to continuously pass through it. Proper airflow entering the system is vital for your HVAC system's operation.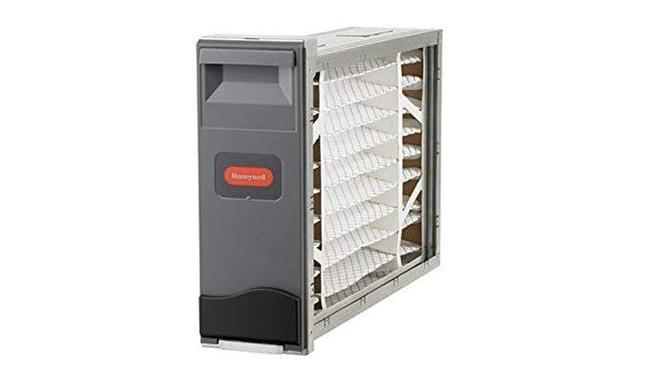 If you're looking to install a high-MERV air filter, we'd suggest going with the 4-inch thickness. 4-inch filters are usually rated MERV 8+ and only need changing every 3-6 months. However, 1-inch thickness is available for MERV 1-13 rated filters.
Cost of Low Vs. High-MERV Filters
High-MERV filters can cost $20-$50 more than low-MERV filters.
However, a 1-inch filter that needs constant replacement will drive up your yearly costs.
By comparison, 4-inch filters only need replacing about two to three times per year. Therefore, decreasing the filter replacement costs for a high-MERV filter over time.
At Four Seasons, we offer multiple air filter sizes that fit most duct systems. To get a free upfront estimate, contact our team of air quality specialists for more information on an air filter installation.
Looking for Trustworthy Air Filter Advice? Contact Portland's Best: Four Seasons.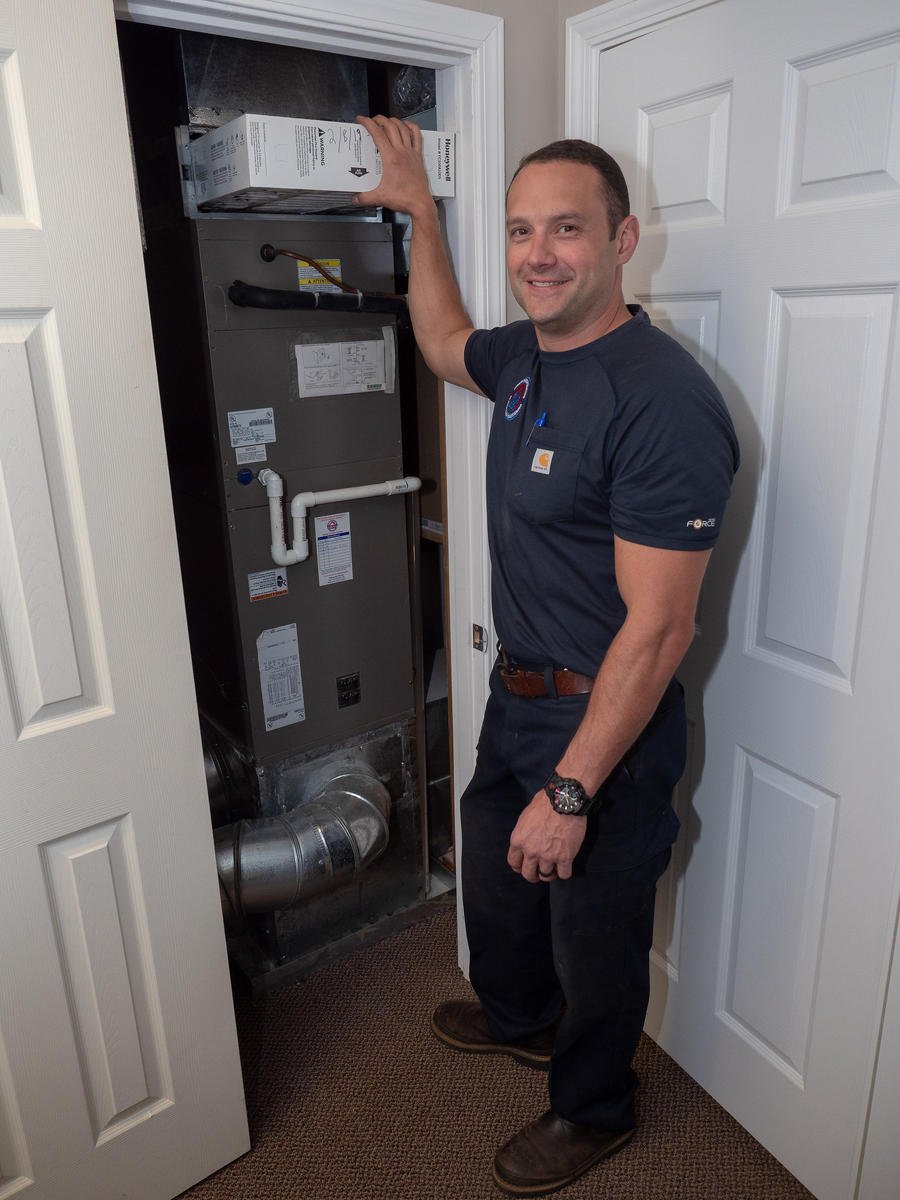 Call Four Seasons at 503-538-1950, and we'll help you find the right air filter for your family's health concerns and budget. We offer a 5-year parts warranty on all air filter installation and back up our work with a 100% satisfaction guarantee.
To learn more about the air quality improvement solutions we offer, visit our air filter and air purifier service pages. We've got great deals on a range of budget and high-efficiency products, including financing options if you need them.
Schedule today
---
Similar Articles: