Pros & Cons of Dual Fuel Systems: Should You Install One for Your Portland Home?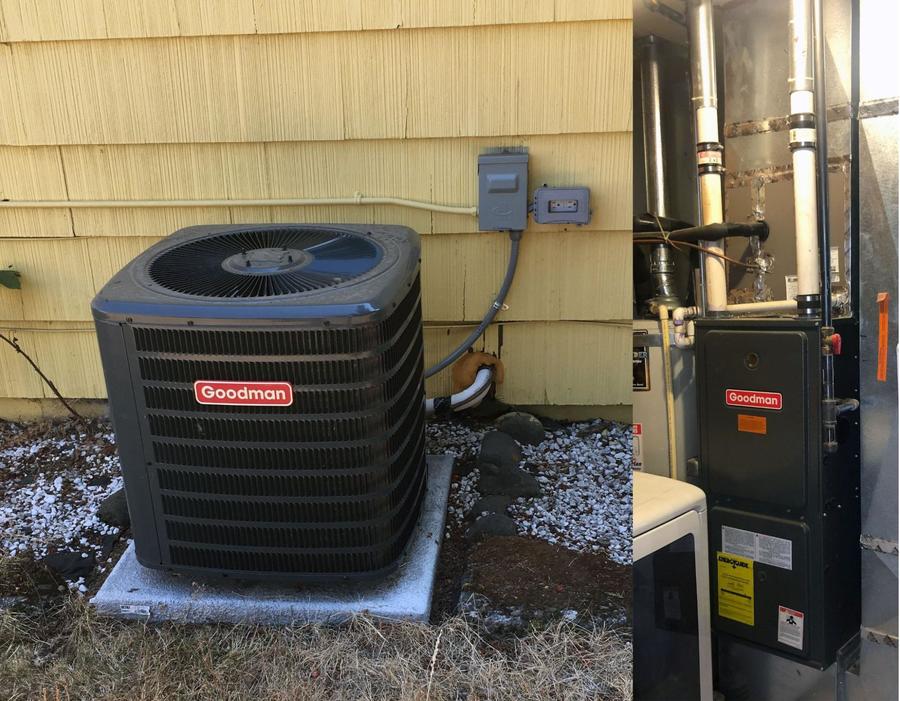 A dual fuel system combines a gas furnace with an electric heat pump. It's great for homeowners who want a reliable heat source during frigid temperatures while also gaining the benefits of a high-efficiency heat pump. Since heat pumps can heat and cool homes, work well in cold climates, and help homeowners reduce fossil fuel usage, many Oregon residents opt to install dual fuel systems.
Amidst all these benefits, you might wonder, why not just install a heat pump? Although heat pumps provide air conditioning for Portland homeowners—which is vital as summer temperatures continue to rise!—they cannot heat homes well once temperatures drop below 30 degrees Fahrenheit. In this case, a gas-powered furnace is necessary to compensate.
To help you decide what's best for your year-round heating and cooling needs, comfort, and budget, let's review the pros and cons of installing a dual fuel system:
Advantages of dual fuel systems
Disadvantages of dual fuel systems
Should you install a dual fuel system?
Learn more about dual fuel systems in our blog, "What is a Dual Fuel System?"
---
Get a free consultation with our Four Seasons Heating & Air Conditioning comfort specialists!
Schedule Estimate
---
Advantages of Installing a Dual Fuel System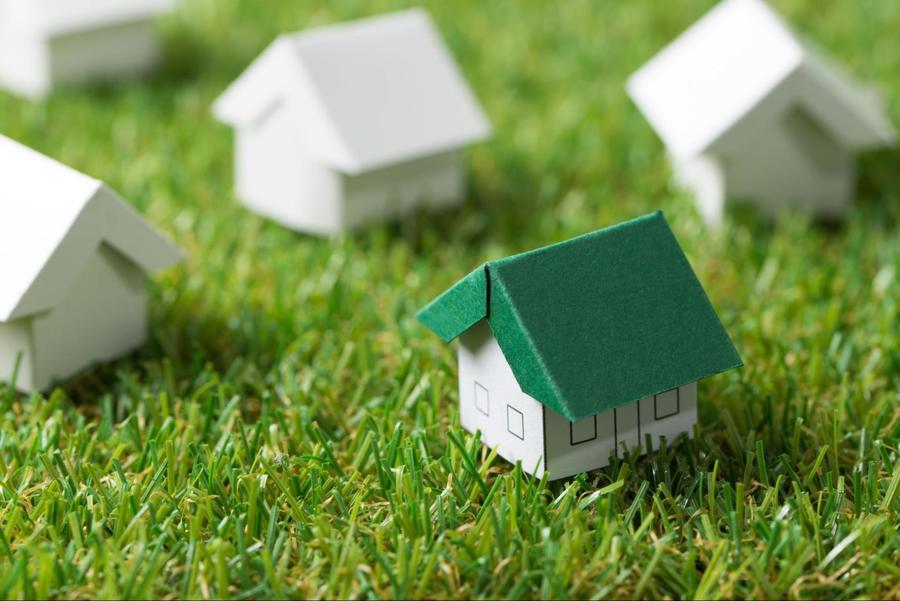 If homeowners express the desire to convert to a dual fuel system during one of our comfort consultations in Oregon, we always ask them why they're interested in making the change. Their answers help us address any misconceptions.
Something we commonly hear from customers is, "I just want to get away from fossil fuels." Electric heat pumps help homeowners reduce their reliance on fossil fuels by at least 60%, which is the main advantage of a dual fuel system. According to PGE, about 40% of the electricity generated is from burning oil or coal. While electric heat pumps do not completely abandon fossil fuels, they still significantly reduce harmful emissions.
Reducing fossil fuel usage is significant enough to warrant federal rebate programs. The High-Efficiency Electric Home Rebate Act (HEEHRA) and Homeowner Managing Energy Savings (HOMES) Program help homeowners cover up to $8,000 of their electric heat pump installation costs. Both rebates are part of national efforts to slash domestic greenhouse gas emissions by 40% in the next decade.
Not to mention that a dual fuel system is an energy-efficient feature that can help your home sell for more and, sometimes, faster. According to Zillow's research, 67% of buyers state that these features are very or extremely important to them when purchasing a home.
Essentially, there are few downsides to installing a dual fuel system for homeowners who want one as part of their eco-friendly lifestyle and beliefs. We'll let the homeowner know if a heat pump installation is viable for their home or if they need home upgrades because some electrical issues or the equipment's physical size can prevent proper installation.
Plus, we'll let our customers know what their savings in the winter could be. For example, an electric heat pump dual fuel system can save an Oregon homeowner about $20 per month on average during the four coldest months of the year. However, saving significant amounts of money by switching to electric systems is a misconception and one we'll cover in the disadvantages section.
Disadvantages of Installing a Dual Fuel System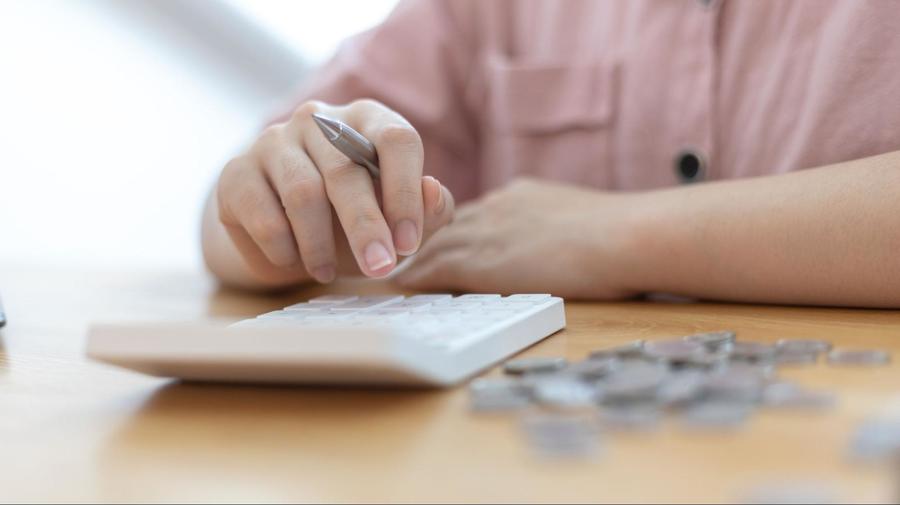 Due to natural gas costs becoming prohibitively expensive nationwide, many states are attempting to move away from using natural gas as the primary heat source. California is a prime example, although they still require residents to have a gas-powered back-up heat source for emergencies to alleviate the burden on electricity grids. Unsurprisingly, many homeowners answer our "Why are you interested in converting to a dual fuel system" question with "I heard I can save money by switching from natural gas to electricity."
While saving money is true to a degree, it's not the full picture. There are monetary disadvantages to a dual fuel system's installation and operation. Usually, Oregon homeowners can save around $100 per year with a heat pump. But, homeowners are also looking at an upfront purchase price of about $2,000 more for a heat pump installation.
Another factor to consider is system lifespan. Heat pumps last 14-15 years compared to a natural gas furnace's 18-20 year lifespan. By switching to a dual fuel system, you could be paying approximately $2,000 more for equipment that will not last as long.
When faced with these practical concerns, many homeowners will abandon their intention to convert to a dual fuel solution out of an abundance of caution for their wallets.
Should You Install a Dual Fuel System?
Overall, we recommend installing a dual fuel system for your Oregon home if your primary reason is to reduce your natural gas consumption, as the system will deliver on the advantages of electrification. Having a gas furnace as a back-up heat source also keeps you toasty warm on the coldest of days since heat pumps cannot provide intense warmth.
Otherwise, you're better off not installing a dual fuel system if you only want one to save money since the operational savings will not compensate for the upfront costs for long enough to make up for the installation price.
---
Get Heating & Cooling Advice From a Trusted Portland HVAC Company: Four Seasons Heating & Air Conditioning!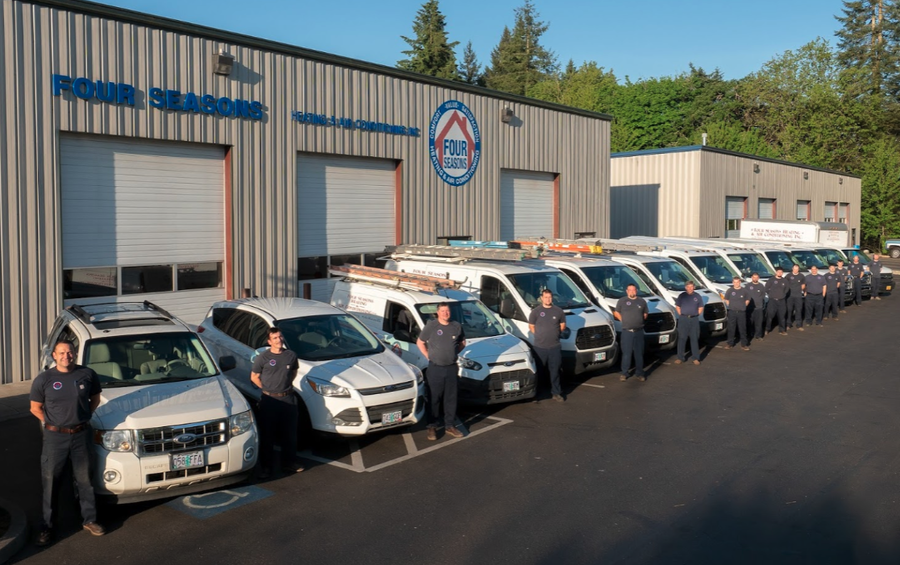 Since 1979, Four Seasons Heating & Air Conditioning's number one priority has been to help homeowners in Portland and the surrounding areas find the best HVAC system for their needs. Depending on your reason for wanting a dual fuel system, we'll help you decide whether it's optimal for your home and budget. Our Comfort Specialists strive to provide trustworthy recommendations without sales pressure to upsell equipment you don't want or need and how much you could save with a dual fuel system.
We offer a Best Price Guarantee for heat pump, furnace, and dual fuel system installations. Plus, we offer easy financing options, HEEHRA and HOMES rebate assistance, and same-day installations. Our NATE-certified technicians will calculate how much in cost savings you can save,
Give us a call at 503-538-1950; you can count on us to delight you with 100% satisfaction—guaranteed. Book a free estimate and see why over a thousand Oregon homeowners rate us 5 stars!
Schedule Estimate
---
Similar Articles: