What Happens if Your Heat Pump Isn't Working After a Rainstorm?
We're no stranger to rainfall here in the Northwest, but what happens if your heat pump stops working after a storm?
Typically,rain isn't enough to damage a heat pump. Your heat pump's outdoor unit is incredibly durable and made to withstand the elements. However, during and after an intense storm, you could have issues ranging from lightning to flooding and flying debris that can cause damage to your heat pump system.
If your heat pump has stopped working after a Portland rainstorm, let's review some possible culprits alongside ways to fix it:
Check thermostat settings and power supply
Inspect for strange sounds, smells, or signs of damage
When to schedule a heat pump repair
How regular maintenance can help you avoid future problems
With some troubleshooting tips, you'll better understand why your heat pump has stopped working and how to avoid storm-related problems in the future.

---
Having heat pump trouble?
No matter the issue, call the HVAC specialists at Four Seasons, and we'll get your heat pump fixed quickly and efficiently. We'll give you honest repair options with fair rates that consider your needs and budget. We're proud to offer reliable service that you and your neighbors can trust.
Call us today at 503-538-1950 or request an appointment online.
Schedule Repair
---
Check Thermostat Settings and Power Supply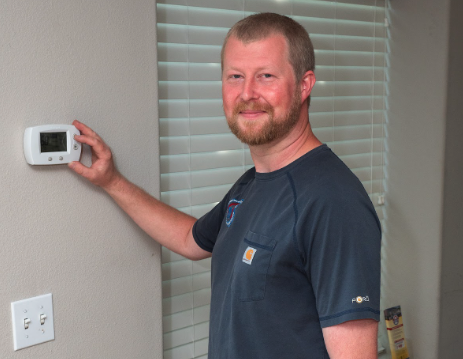 First things first, check to make sure that your thermostat is functioning properly. If you adjust the temperature setting and get no response from your heat pump, you may have a thermostat problem caused by a power surge. Surges often follow lightning strikes and power outages, and they can blow wires and fuses that can impact the thermostat.
Power surges can also cause circuit breakers to trip, which could be the issue your heat pump isn't responding to. If you see that the breaker to your heat pump is off, flip it back to ON, which should resolve your problem.
If it's not a thermostat or circuit breaker issue, it's time to call in the professionals for a heat pump repair. You may have blown fuses that need replacing or other faulty wiring issues that licensed and trained HVAC technicians should only handle.
At Four Seasons, our techs hold North American Technician Excellence (NATE) certifications, which means they've been trained to the highest of industry standards. Rest assured that they can resolve any heat pump repair you need. Call us at 503-538-1950 or request an appointment online.
Inspect for Strange Sounds, Smells, or Signs of Damage
Do you hear any noises when you turn your heat pump on? If it's not working at all, you'll probably just hear silence. But if you hear buzzing, rattling, or hissing, you could have a damaged motor, a loose part bouncing around, or a failing component that needs urgent attention.
As we mentioned above, rain by itself won't damage your heat pump. But storm debris can sometimes get lodged inside your outdoor compressor, which can cause strange buzzing, rattling, or hissing issues. Once the rainstorm has cleared, head outside and see if there are branches, leaves, or other objects stuck in your outdoor unit. If there are, remove and clean the unit so that there's a good 2 feet of clearance on all sides of it.
You should also inspect for any strange odors. The smell of mold or mildew could signify long-term bacterial growth inside your heat pump. Booking a routine maintenance visit will come with cleaning. Detect any burning smells? You could have an electrical issue that needs urgent attention.
Contact Four Seasons, and one of our highly-trained technicians will provide a thorough heat pump repair diagnostic.
When to Schedule a Heat Pump Repair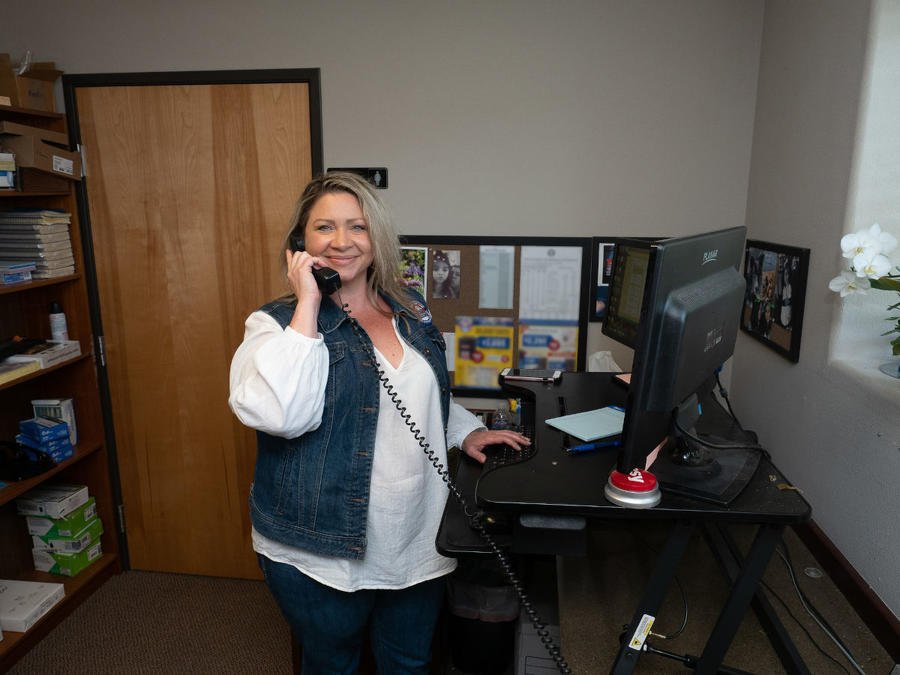 If your heat pump isn't working after a rainstorm, don't wait to call in the professionals for a heat pump repair. A trained technician with years of experience can inspect each system component to find the problem and fix it quickly.
For example, the culprit could be the smallest twig lodged inside your compressor, causing issues with the motor fan. This relatively simple fix will take an HVAC technician 15 minutes to fix. But if left untreated, the fan will become unbalanced, leading to other major issues down the line—including expensive repair bills!
On the other hand, if a severe downpour has caused flooding around your outdoor unit or if a power surge has blown fuses, you risk severe electrical damage that needs addressing ASAP.
At Four Seasons, we're proud to provide reliable heat pump repairs throughout the Portland metro area, including 24/7 emergency support. Call our team today and enjoy fast and friendly service from expertly-trained technicians: 503-538-1950.
How Regular Maintenance Can Help You Avoid Future Problems
You can't stop the rain from falling in Portland, but you can keep your heat pump strong and healthy to reduce the risk of storm-related damage. How? By scheduling routine maintenance with trusted HVAC professionals.
Just like your car, your heat pump needs regular inspection and cleaning for optimal performance. Even if everything appears to be working on the outside, you could have problems "under the hood" that need fixing. Rather than risk unexpected breakdowns, it's better to pay for maintenance ahead of time.
Maintenance calls are typically less expensive than repairs and can also take place at a convenient time for your schedule. Furthermore, you'll keep energy bills in check since the technician will optimize your system for peak efficiency and performance.
If you're looking for a 5-star quality heat pump tune-up that delivers exceptional value for your dollar, look no further than Four Seasons. Our honest and trustworthy NATE-certified technicians will make sure your equipment lasts longer, needs fewer repairs, and is ready to keep up your home's comfort demands all year round.
---
Need Trustworthy Heat Pump Repairs or Maintenance in Portland, OR?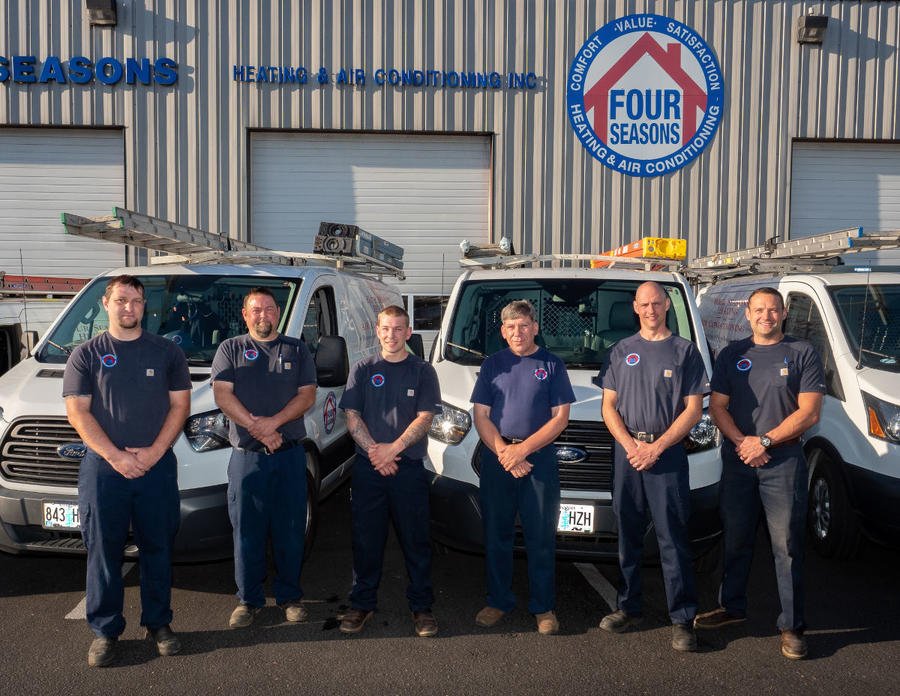 At Four Seasons Heating and Air Conditioning, we're known for providing hassle-free, old-fashioned HVAC service that you and your neighbors depend on. In fact, it's one of the reasons why we've earned hundreds of 5-star reviews from loyal Portland customers.
Whether you need an emergency heat pump repair, routine maintenance, or a brand-new heat pump installation, you can count on our NATE-certified technicians to get the job done right. Call us today at 503-538-1950 or click the button below.
Schedule Service