What Is a Single Head Ductless Heat Pump?
If you recently renovated your Portland home to add rooms and you're looking to provide it with heating or cooling, install a single head ductless heat pump. It works great as a main or supplementary HVAC system.
Before you begin adding more systems to your home, you're probably wondering, "What exactly is a single head ductless heat pump?"
For starters, its primary goal is to control the heating or cooling of an individual room. While your main system supplies comfort to your entire home, a single head will focus its efforts on the room where its unit is located.
A single head ductless heat pump can be the HVAC solution you need. To further see if it fits your needs, let's review:
How it works
The installation process
Benefits
Cost
---
Considering a single head ductless heat pump installation?
Call Four Seasons at 503-538-1950. Our comfort specialists will provide a free upfront estimate for your single head ductless heat pump, complete with professional and honest recommendations that fit your comfort, needs, and budget.
Schedule Service
---
How It Works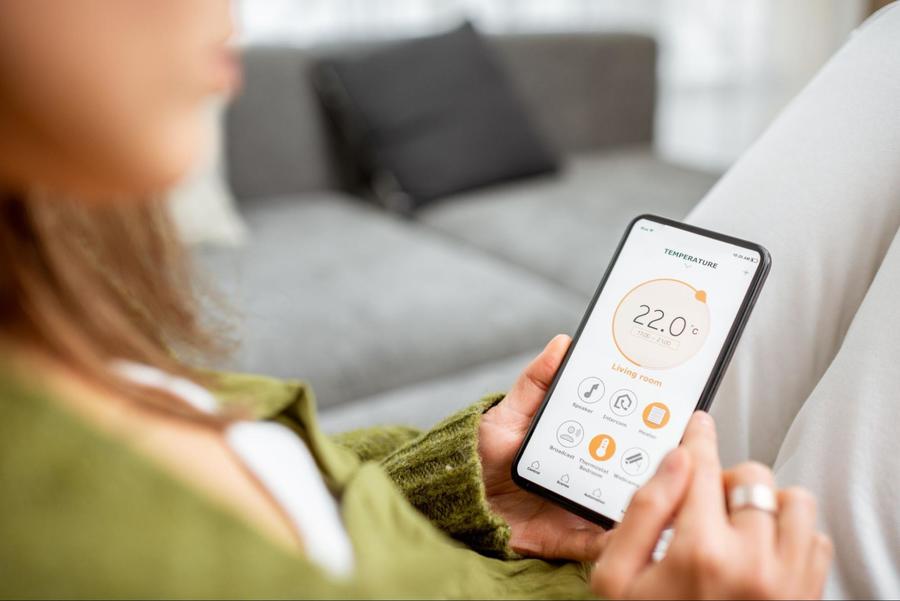 Two crucial components make a single head ductless heat pump work. An indoor air handler unit connects to an outdoor unit via refrigerant lines. The two units use heat exchanger coils to work together, transferring warm air from one environment to the next and constantly regulating the temperature in a room.
For instance, your ductless heat pump pulls any warmth from the air outside during the winter and moves it inside, keeping your room warm and cozy. The summers are the opposite, with the heat pump pumping out warm air from your home.
For each room you want to have cooled, a technician will install a single ductless head in it along with an individual thermostat. You'll be able to customize the temperature in each specific area where a single head ductless heat pump resides. Regardless of how many air handlers you have inside, you'll have a convenient remote that provides you with complete control over the temperature settings in that room.
The Installation Process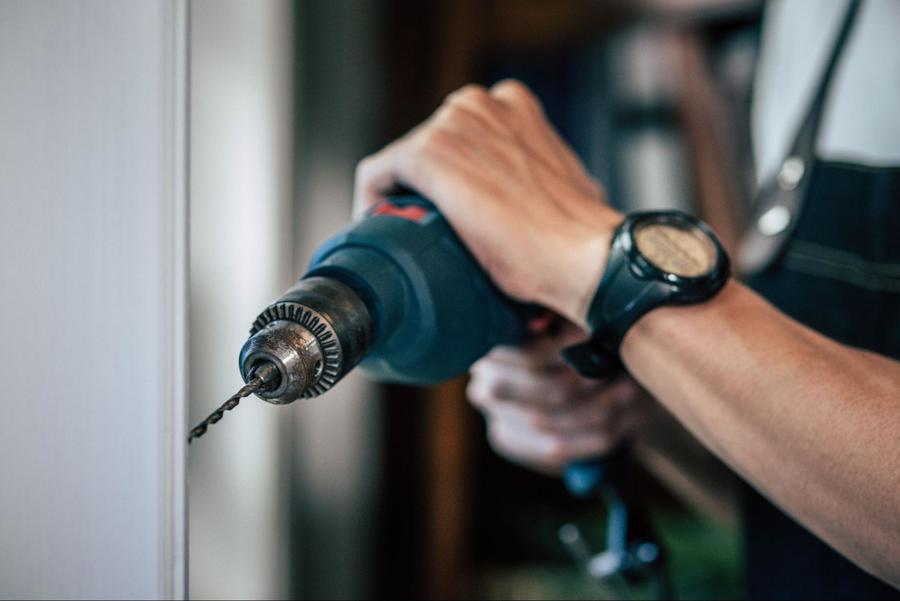 Single head ductless heat pumps are often quick and easy to install as they are the smallest ductless system. Much like other ductless units, they don't require ductwork and the size of a single head makes it an even simpler installation process.
The installation requires a technician to drill three-inch holes into the wall where an indoor unit will be placed. These holes allow for a small line to run from inside to outside. It's important to place the unit in a spot away from direct sunlight and other heat sources to help adjust the temperature inside your home.
Another benefit of this method is that you won't have to see unsightly large openings in your wall or ceiling. It's a less intrusive procedure for your home and is great for added-on rooms that don't have ductwork already running through them.
Contact your local HVAC technician to ensure the lines are secured and that your system is running properly.
Benefits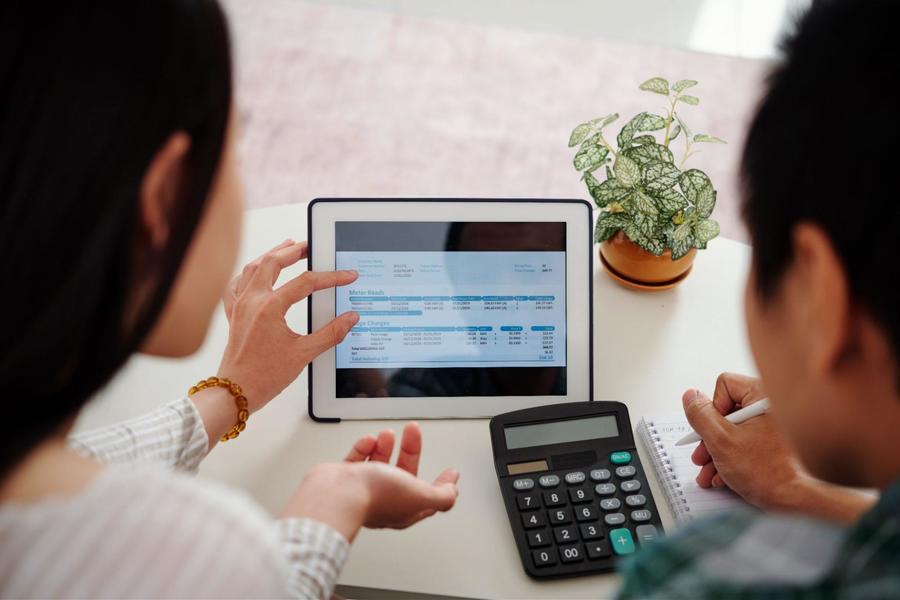 Whether you use it as an add-on to rooms in your home or the main system, a single head ductless heat pump provides many great benefits.
Single head ductless heat pumps are versatile and best suited for attics, basements, small apartments, or rooms in your home where your household has frequent "thermostat wars" about the temperature setting.
Since those areas don't usually have ductwork, a ductless system works as a great solution, especially for homeowners who generally spend a lot of time in traditionally unconditioned and unheated areas. A single unit can work well to cool or heat a garage, attic, or basement without needing support from your central HVAC system.
Single head ductless heat pumps can benefit your home even more than a traditional HVAC system because they:
Require little maintenance since they are smaller in size and need fewer parts repaired if a problem occurs
Decrease your energy bill by up to 30% because they use less energy than a central HVAC system.
Work in both winter and summer seasons as the system constantly regulates the temperature in your home
Reduce dust and allergens when it continuously runs, trapping any particles in the air
The Cost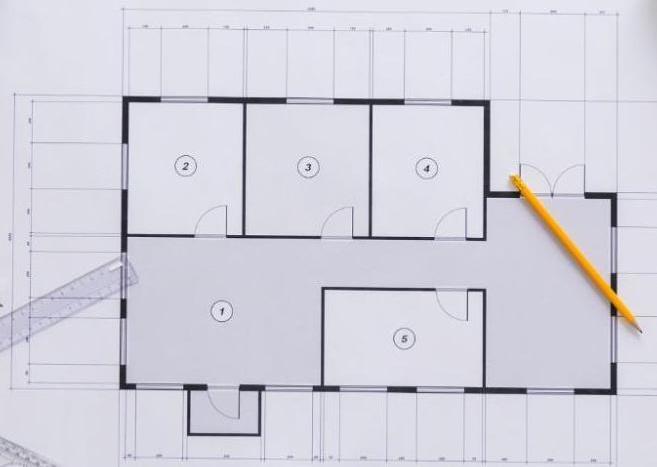 The installation of a single head ductless heat pump can range anywhere from $3,300 to $9,500. If the area you plan to heat or cool can function better with one, it can be more cost effective than a central HVAC system.
Single head ductless heat pumps will usually cost you less to install than a traditional heat pump that requires ductwork in an area that doesn't have ducts. But with different models comes a different price. For example, if you want a more efficient system, it will likely cost you more to install.
Other factors can affect the price, such as:
The number of indoor heads used per home
The room's size and location
---
Want To Know the Right Choice for Your Home? Call Four Seasons For Trusted Heat Pump Advice.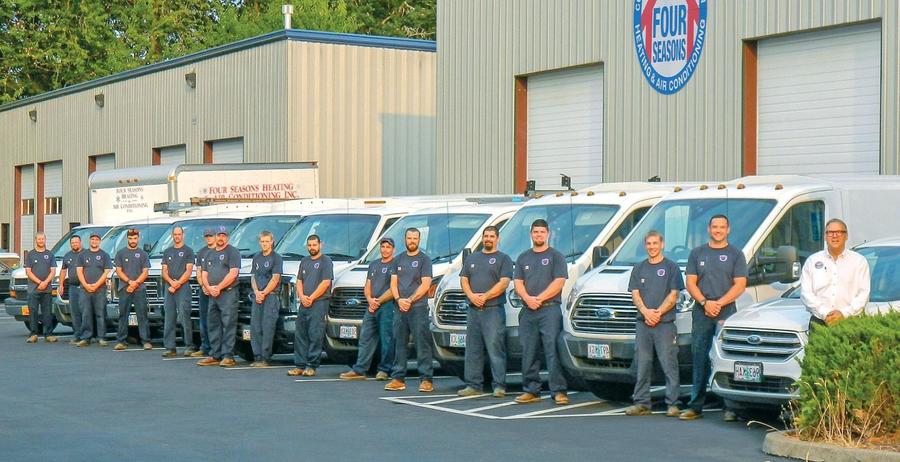 While there are a few factors to consider when purchasing a single head ductless heat pump, Four Seasons is here to help with every step. Our technicians provide free and upfront estimates that are fair and honest without any sales pressure.
We provide one-day ductless heat pump installations and back up our work with 100% satisfaction guarantees. And we have easy financing options and enjoy thousands of 5-star reviews.
Contact us at 503-538-1950.
Schedule Service
---
Similar Articles: